A custom shirt can change your life in so many ways!  Putting it on makes you stand up straighter and feel more confident. During a recent shirt delivery, I had a client dance around in his new shirt and pants for what seemed like an eternity (his wife called it the Will Smith/Kevin James scene in Hitch, only I didn't have to slap him to end the performance).
Custom shirts are not just for the board room, meetings, or special events.  Let your custom shirt work for multiple occasions, not just your suit.   Here is an example how to change it up:
Start with a cool shirt!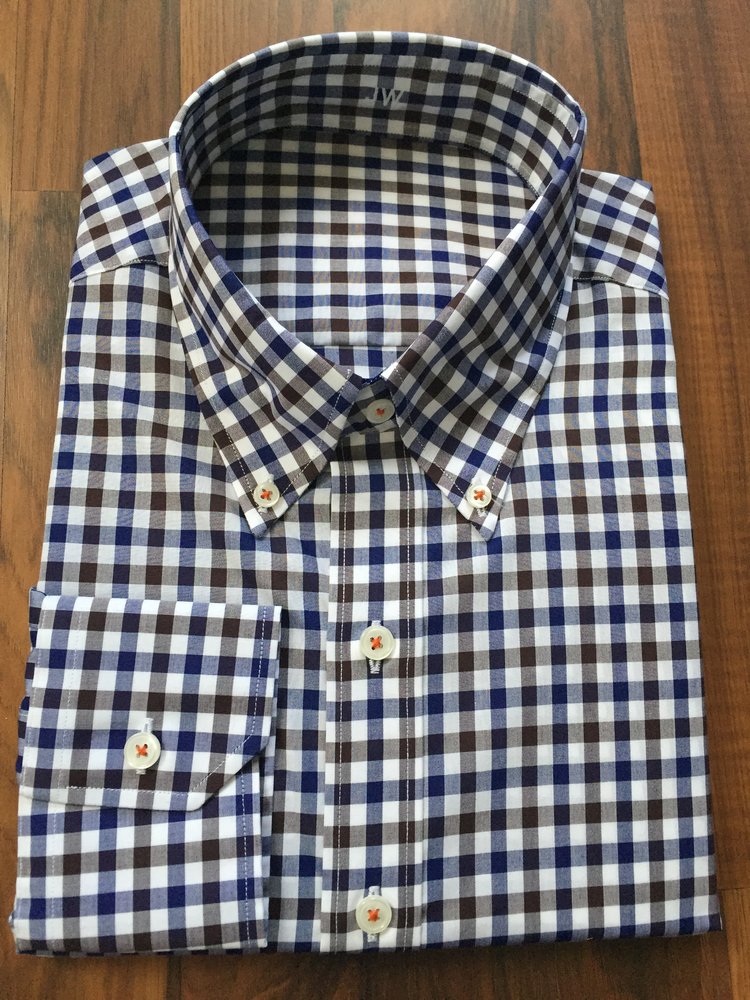 Next pair it with some casual denim, retro running shoes, and your favorite sunglasses for a chill Saturday look.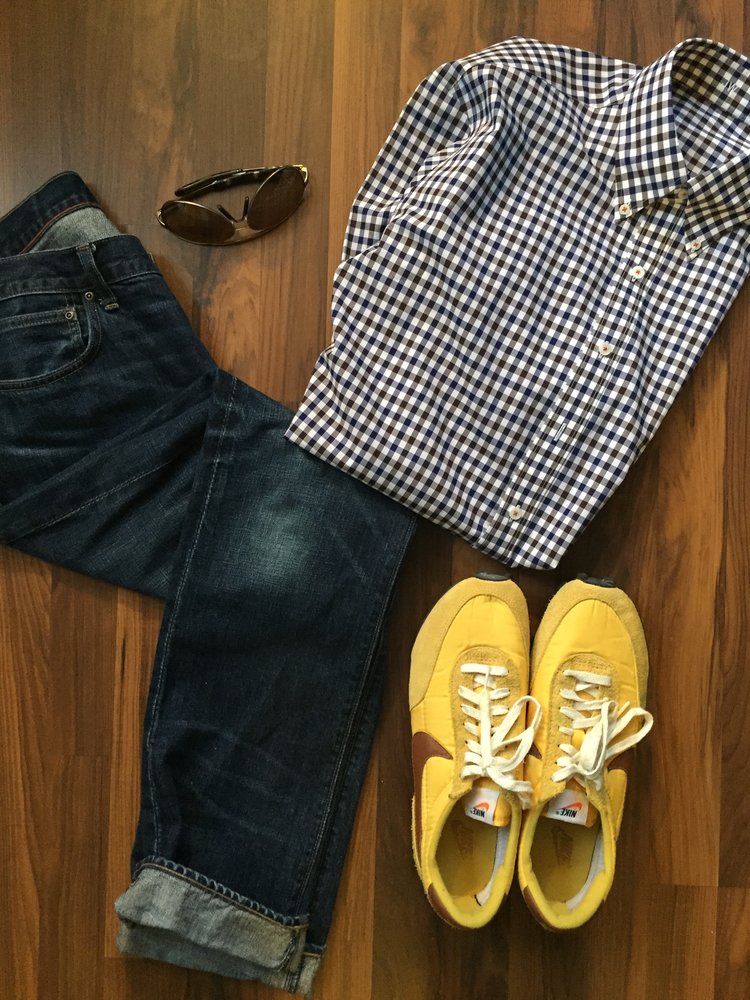 Need to go to dinner or a business event?  Put on a pair of tan slacks, dress chukka boots, and put on your navy blazer.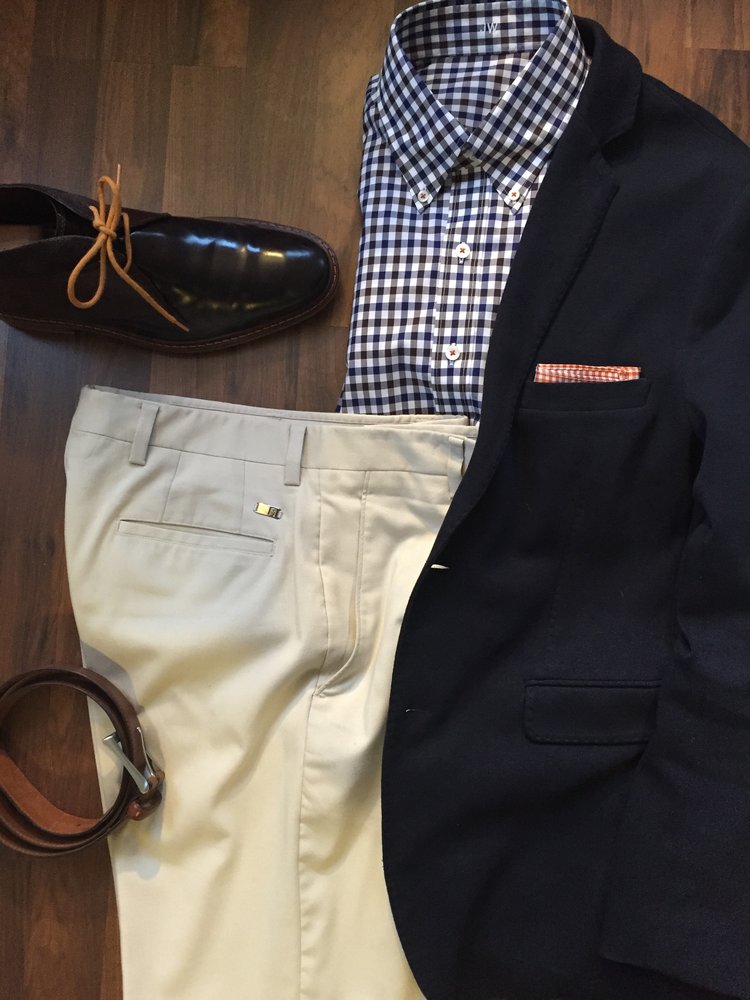 Last but not least, you need something for trip to your favorite beach town.  Leave the iron in the closet so it has some wrinkles and leave it un-tucked with your chinos and drivers.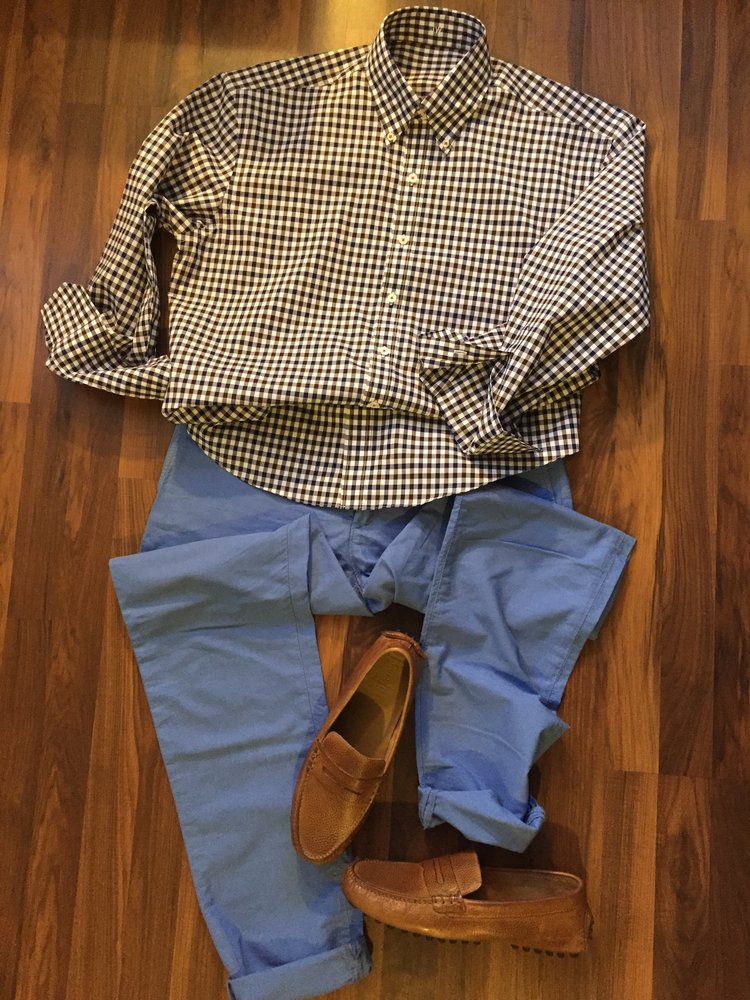 Please follow and like us: