The summer season officially kicked off just over a week ago and I wanted to share my 3 favorite Summer Shoe Options.  I did leave off sneakers and some of the really casual options of this list so I will have to cover those on a separate post.  Today, we are just talking the sandal, espadrill, and the driver.
Lets start with the Sandal or what some call a flip-flop.  These are easy but can be very casual.  Keep the rubber and plastic ones for your trips to the pool or beach.  There are a bunch of options, like this one I have from Cole Haan, that has a leather upper but a casual bottom so they are comfortable.  You can also find full leather options.  I have a really narrow foot so I tend to buy the thong sandal verses the slide option.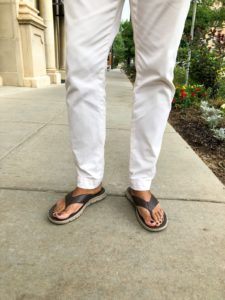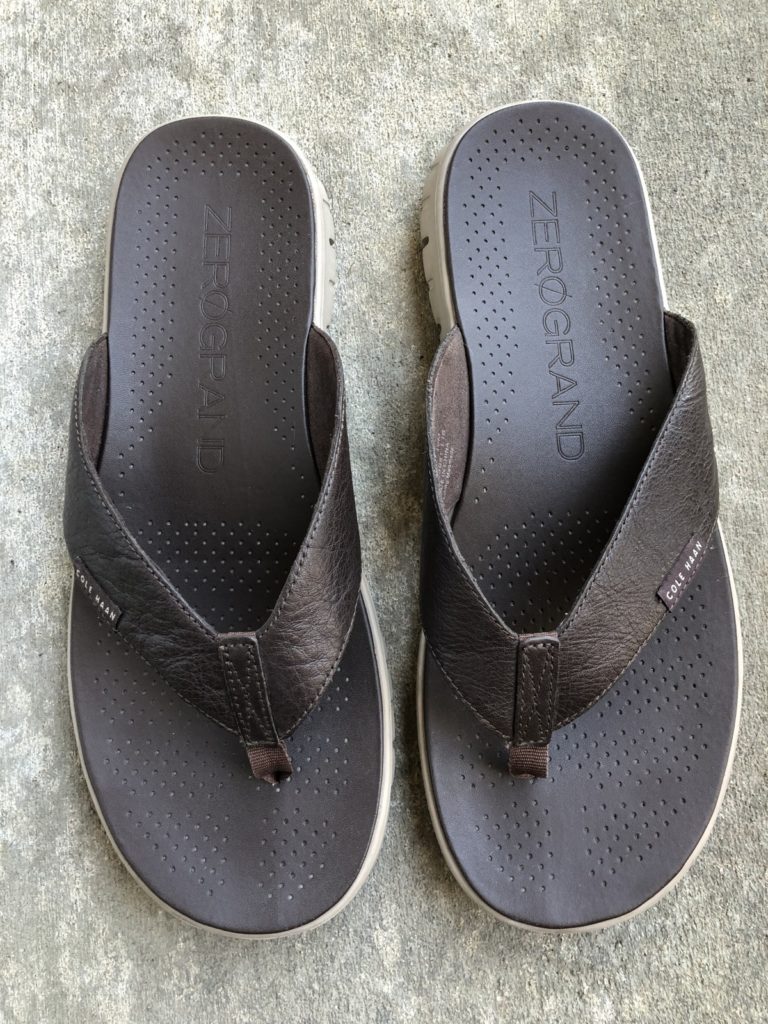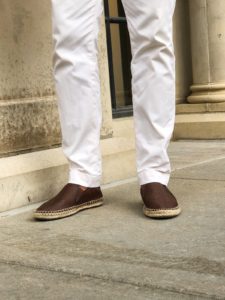 The next option that is more elevated then a sandal is an espadrille.  Espadrilles have a jute-wrapped sole with a rubber bottom and come with a variety of uppers from cloth to leather.  I picked mine up in Italy while I was there in May and love them.  They are really comfortable and, depending on the style you choose, they can be worn to a nicer outing or elevate a casual look.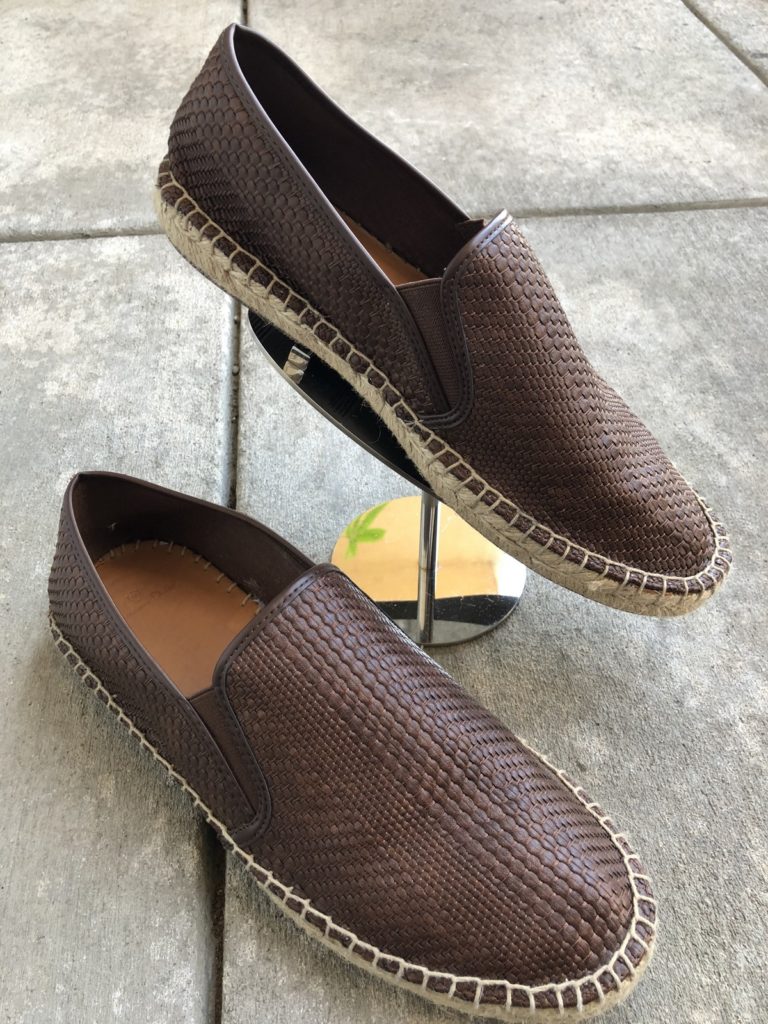 Last but not least, the driver.  These are suede or leather moccasins with rubber grommet soles that were originally designed for men who wanted extra grip on the pedals of their Italian sports cars.  They shouldn't be treated like your everyday shoes because they won't last as long but that's your call.  When I was with Cole Haan, guys would come in a buy three or four at a time because they loved wearing them as everyday shoes and they were ok with them not lasting forever. I think I have eight variations of them myself.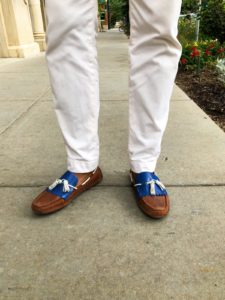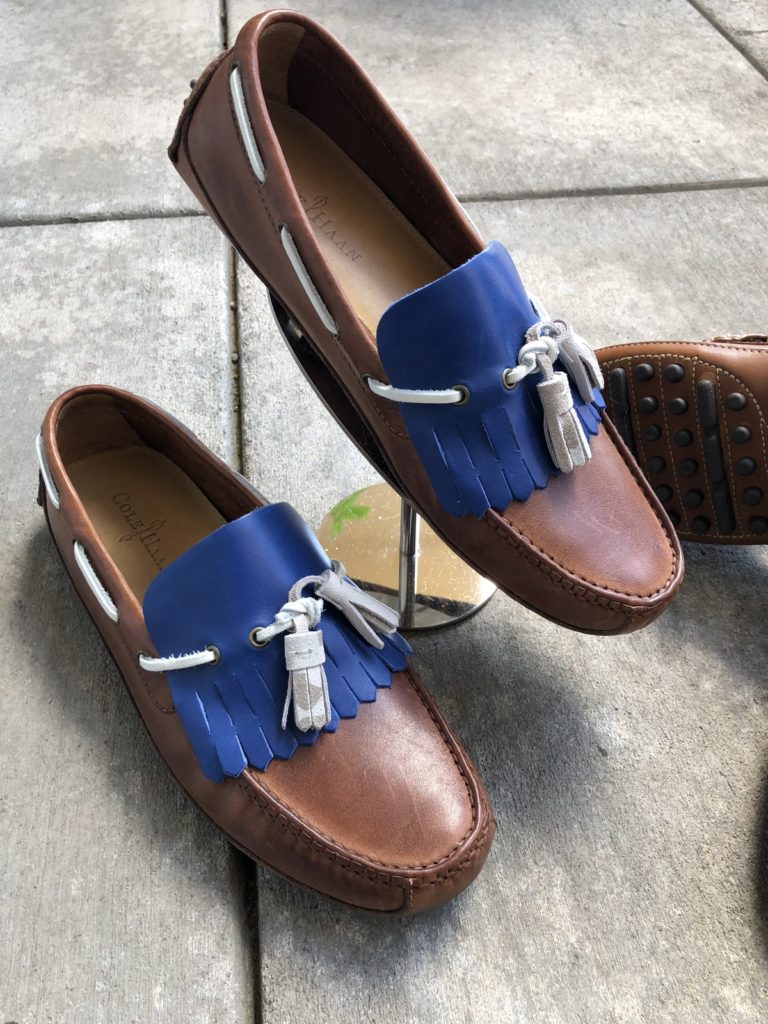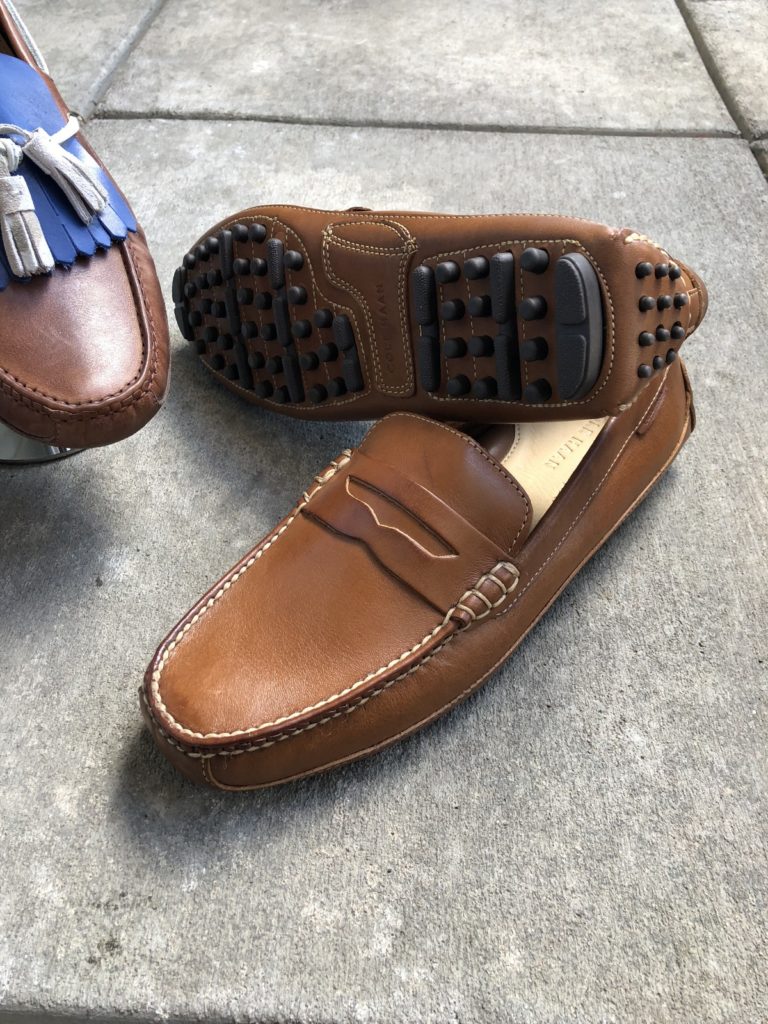 Before we finish, I wanted to show you two different outfits and how you could pair all three summer shoe options. The first look is with chinos and a long sleeve denim button down, for a more elevated casual look.  The second option is more casual with simple shorts and a henley.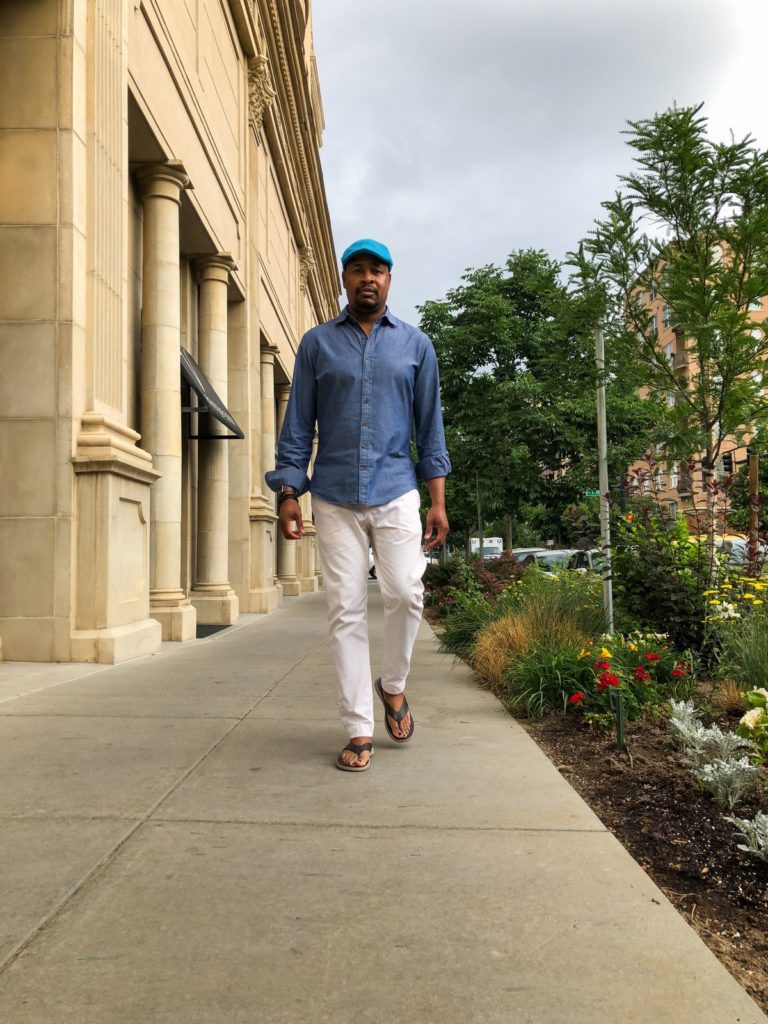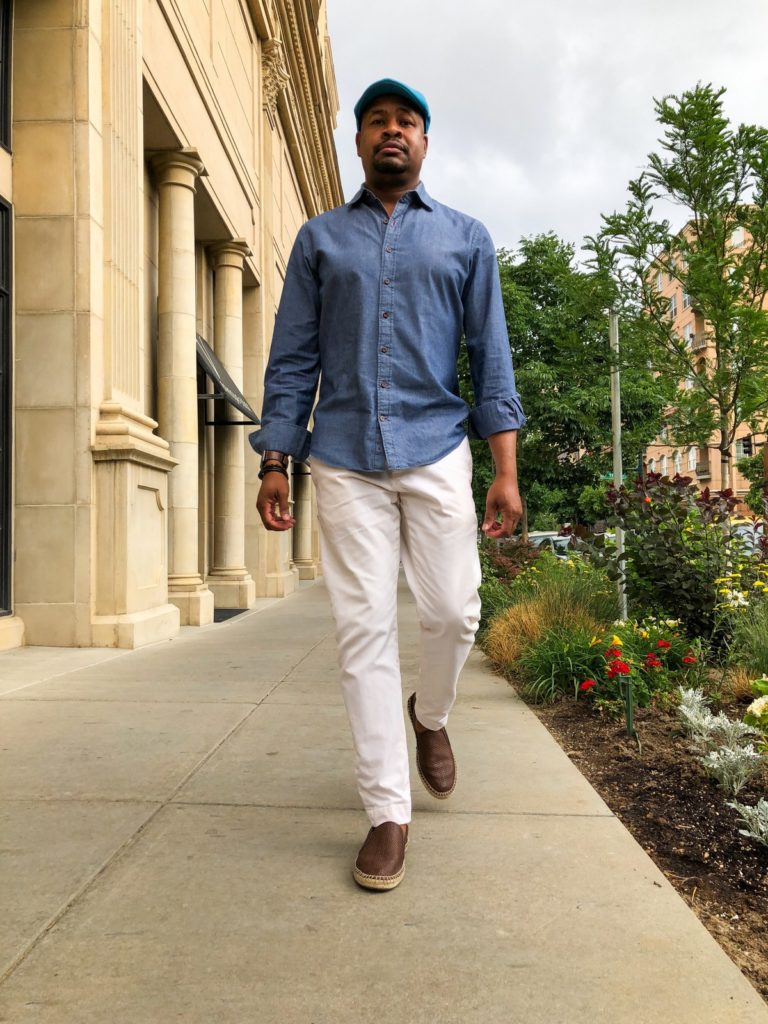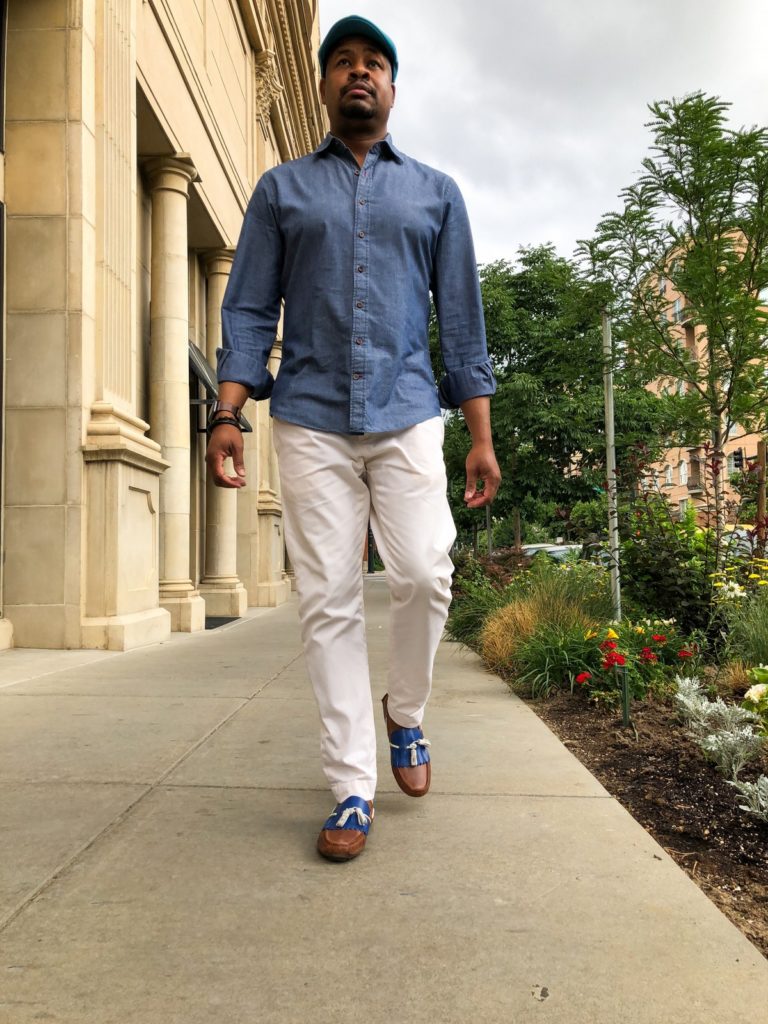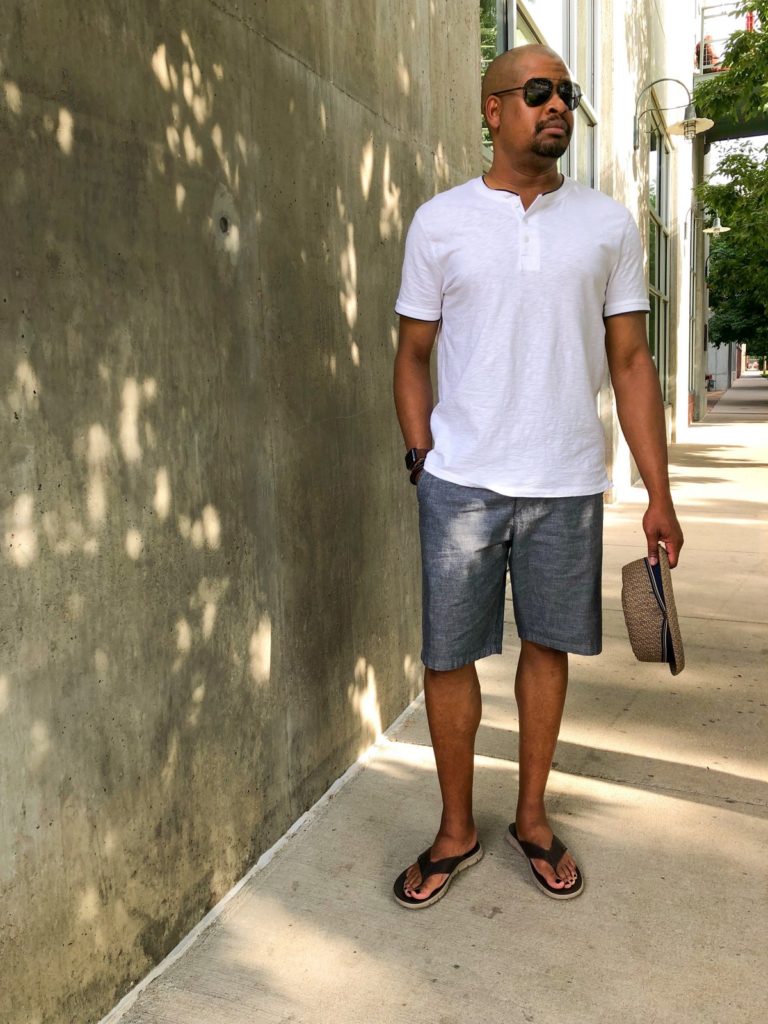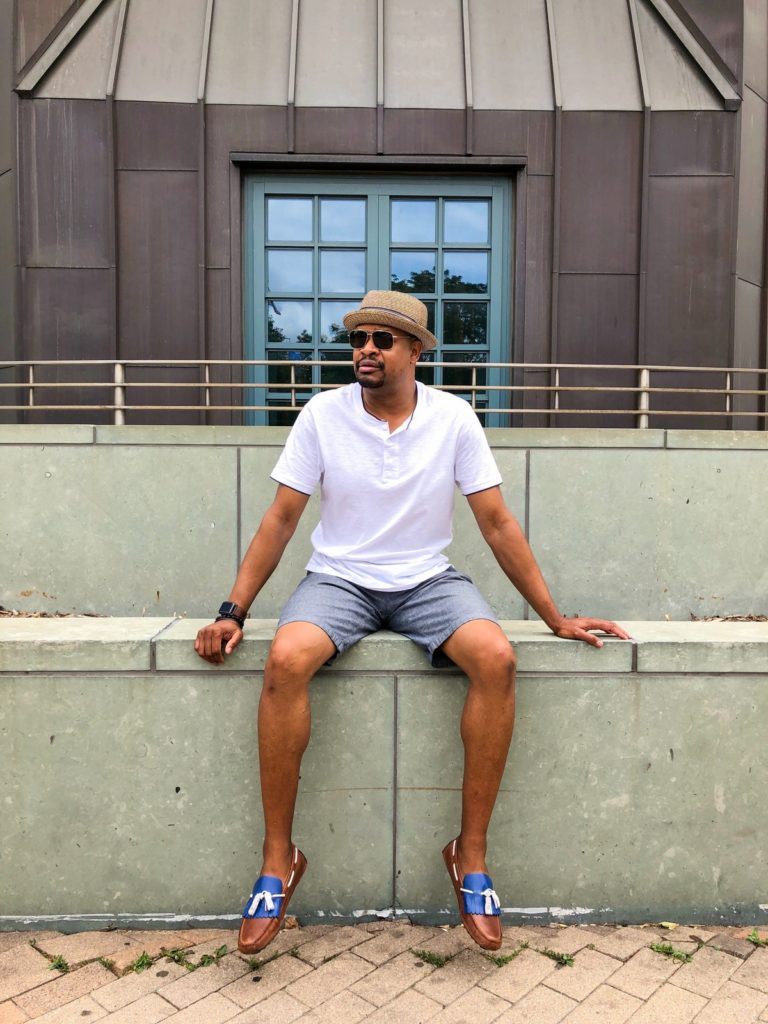 Please follow and like us: