Not a week goes by when I not asked the question, "Does my belt need to match my shoes?"  For some reason this seems to be a question 98% of all guys have.  So, here's the million dollar answer: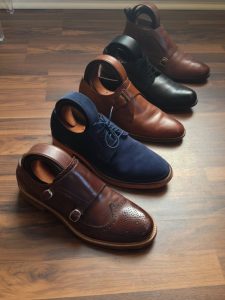 Sometimes!!!
If you are wearing slacks and a dress shirt (business casual) or a suit they should match 99% of the time.
The 1% exception for me is based on what you do for a living.  For example, if you are in a creative field, marketing, or music industry you can pretty much do what you want.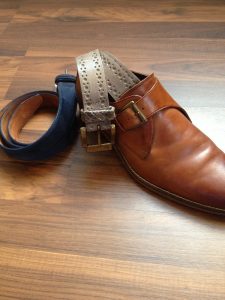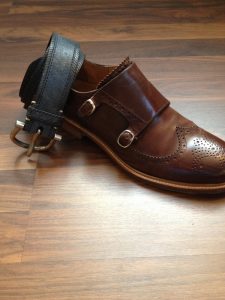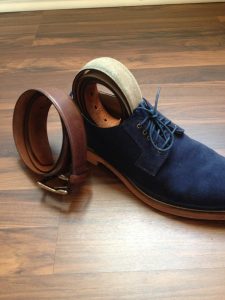 Casually you should Never match, unless you are boring and unadventurous.  Look, if you are in casual mode meaning jeans, chinos, or shorts, it's ok to have some fun with your belt and shoes.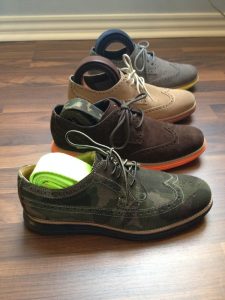 If I chose to have a belt that matched every pair of shoes I own, outside of golf shoes and sneakers, I would have more than 65 belts.  
A. I don't have space for that many belts.
B. No one should have that many belts, so mix and match.
The other thing I see guys doing is trying to perfectly match the brown belt with their brown dress shoes by laying the belt across the top of the shoes going from store to store.  Some shoe brands will offer a belt that is a exact match with the shoes, but not always.  As long as the belt is within a few shades darker or lighter than the shoe, you will live.  You typically have pants separating the shoe and the belt, so close enough is good enough in most cases.  Break the "Belt Match Rules" and tell them I told you it was ok.
Please follow and like us: