I get a lot of questions around pairing shoes with blue and gray slacks/suits.  If you google it, you will find all kinds of opinions.  Traditionalists will always say that black shoes are the only option for blue and gray slacks/suits.  You may also read that wearing brown shoes are too casual and never appropriate in a business setting, a statement I disagree with.  Some of this depends on where you work, live, and where you are going.  Black shoes will always be considered more formal and will never let you down if you are unsure of what to wear.
That said, don't forget about brown shoes.  There are so many shades to choose from and they need love too!  The great thing about brown shoes is that they can be dressed up or down based on the type of pants you are wearing.  See my other blogs on Shoes Every Guy Should Own.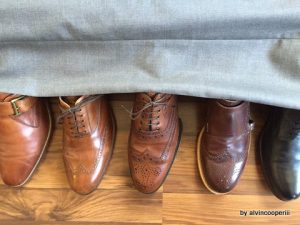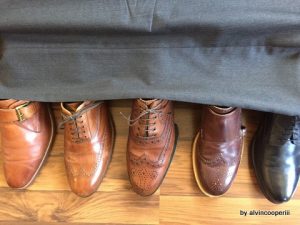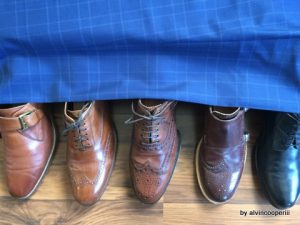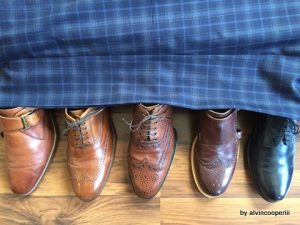 Play around with the options and decide what works for you.  Make sure you at least give yourself a black and brown option so you cover your all your bases.
Please follow and like us: