Let's face it, the majority of men are not built like the mannequins we see at the clothing stores. That being sad, fit issues run rampant in this country, just look around and 11 out of the 10 guys you see need help. Hence the need for custom dress shirts and casual shirts. My first stent with custom clothing was as a child as my mother made all my clothes, if only I knew how cool I was. I just wanted to be like all the other kids as I got older and wear brand names. Until 6 years ago, I was just like the majority of guys out there with ill-fitting clothing. It's not the retailers fault, they are just trying to accommodate a range body types with a standard range of sizes in the most economical way possible. Let me give you an example of a general sizing chart and you will understand.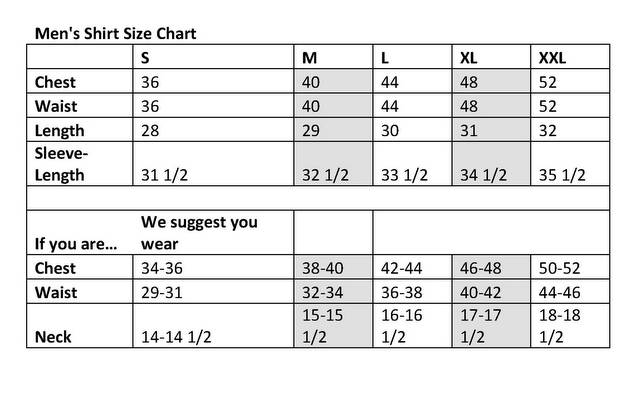 Here are my measurements and the reccomended shirt size that corresponds with it:
Height 6'0"
Weight 190 lbs
Chest                  42.5      M/L (I'm right in between)
Shirt Waist          36         Small
Length                30         Large
Sleeve Length    38         XXXL (I'm not on this chart) - I have long arms for my height 
Neck                   17.25    XL
After looking at this, I am sure you can imagine the nightmares I have buying shirts off the rack since I am five different sizes.  If I get the shirt to fit my neck and sleeve length, they assume that I weigh 250 lbs and I have a ton of shirt fat to deal with.  If it sort of fits my torso then I can't button the neck and the sleeves are to short.  
There have been a few additional options with slim fit, shorter shirt lengths, big and tall.  In some cases, that has been helpful to a handful of guys but it still doesn't solve all the problems.  If you have a good tailor they can help you resolve some of the fit issues, but it adds to the cost of the shirt.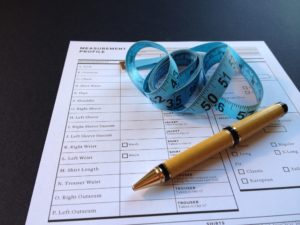 Taking measurements is the first thing that has to take place.  We need the neck, shoulders, sleeve length, bicep, wrist, overarm, chest, shirt waist, shirt hips, and length. That gives me, or the person you are working with, a baseline for a real conversation on how you want your clothing to fit and what where you need to wear it.  Some guys like things closer to the body then others and now you get to decide what works best for you.  Depending on the client, I can have between 2-6 shirt profiles for him.  For example: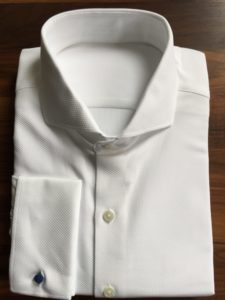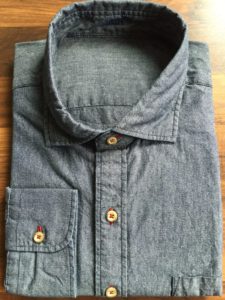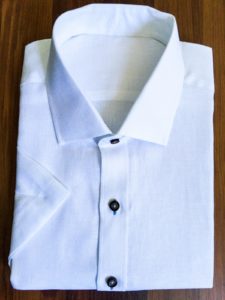 Formal Dress Shirt - it will always be worn tucked in so we may make it a touch longer and he may want the cuff large enough to slide over a slim watch.
Casual button down - We would select a shirt length that allows him to wear it un-tucked without it looking like a shirt dress but still give the option of tucking in.
Casual short sleeve button down - I personally never wear them tucked in so I go a touch shorter with these and I like the ability to choose my sleeve length so it hits my bicep where I want.
Polo/Luxury T-shirt/Henley - You get the point from above.
After we address the fit section of a shirt, we now have the opportunity to decide on the styling.  With a custom shirt you have hundreds of fabrics more than 18 different collars, 16 different cuffs, 9 pockets, 13 buttons, 20 different colors of stitching, and more.   Because there are so many options to consider when designing a shirt, I will have to break this up in several different posts so stay tuned.  
Please follow and like us: