Let's face it, most men hate to shop for clothes in general and here are a few reasons why!
Fit issues - Unless  you are lucky enough to have the exact same body as the mannequin modeling the clothes, there are challenges with finding store-bought shirts that fit.  Here is a general fit chart that us used for sizing.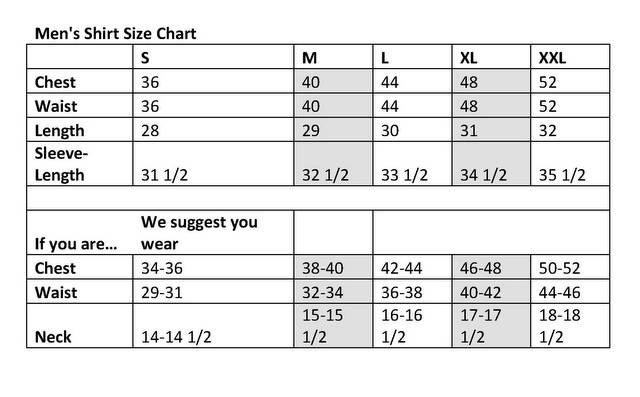 So my measurements are as follows:  Chest 43, Waist 34, Length 31, Sleeve-length 38, Neck 17.25
What size off-the-rack shirt are you going to put me in?  According the the above chart, I am a Large chest, Medium in the waist, XL in the neck, and not on the chart for Sleeve-Length (XXXL).
"Shirt Fat" - What I call all the extra fabric around the torso and sleeves of your shirt that you try to creatively tuck in your pants.  So based on the measurements above, I would have to buy the XL shirt to fit my neck and just deal with the excess material around my medium size wast and large chest.  Or take the shirt to a tailor to have it taken in, adding additional cost.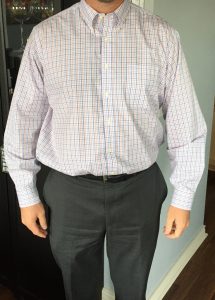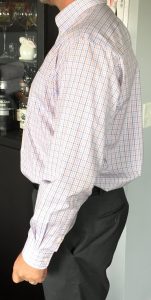 The Mall - In most cases you have to take the dreaded trip there and pick through the racks of endless shirts that retailers have decided should be your style.  If your significant other joins you, it also may mean a stop into Sephora, because they need to "run in a pick up something they ran out of."
Choices - Let's face it, we don't want to be told what to do.  Buying custom means you get to decide the fit and the details like the collar, cuff, buttons, fabric, and more.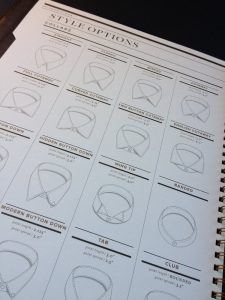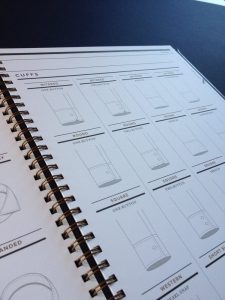 Cost - Buying custom shirts is really not out of your budget.  It's about the same as buying off the rack at a full price department store, if not less after you factor in tailoring the shirt that doesn't fit you well to start with.
Haberdasher - You get to tell everyone you have one of these that comes to your home or office.  Definition - a retail dealer in men's furnishings.
It FITS - What did you expect, it was made for you!
Please follow and like us: