When it comes to accessories, men don't have a lot of options like women.  So, I wanted to talk about men's bracelets and some things to think about if you are going to wear them.  First of all, don't do it just because you saw an article in a men's magazine that said you should.  The jewelry I purchased and wear has special meaning to me, but I don't wear them all the time.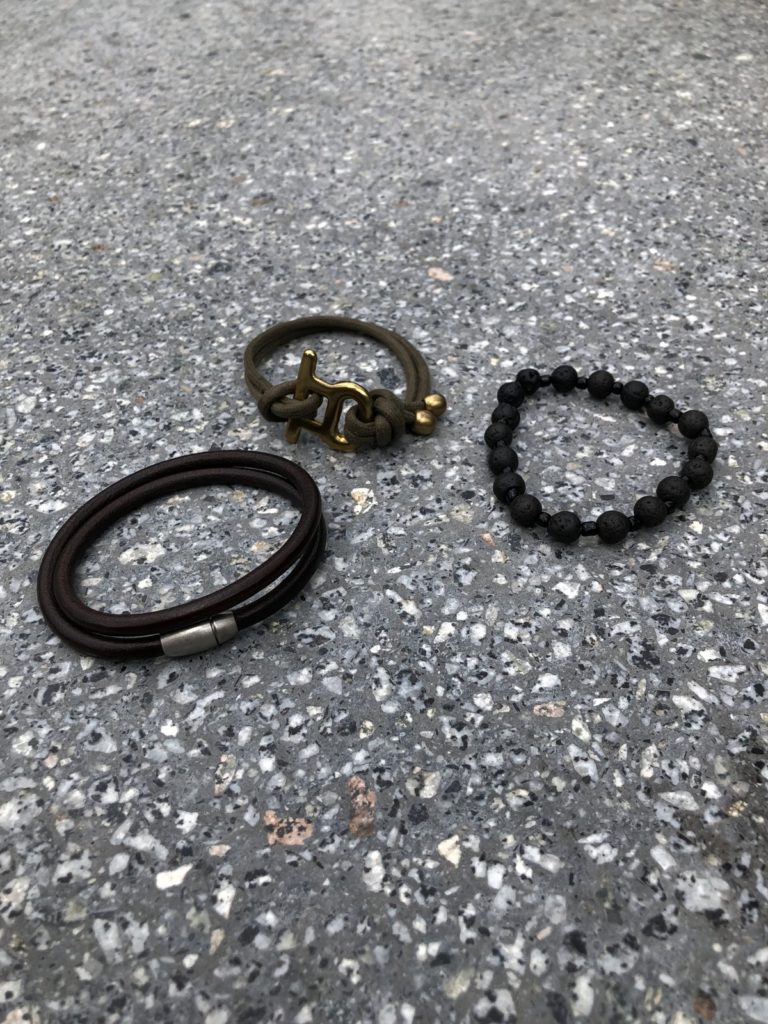 The first piece that I started wearing about 3 years ago was the rope with the brass ring, which was from my last days at Cole Haan. The team and I were closing the store, and we had a great working relationship, so we decided we should all get them as memories of our time together.  I don't wear it as much now as I use to but when I do, it definitely brings up great memories.  I always wear it when I am getting together with one of them from the old store.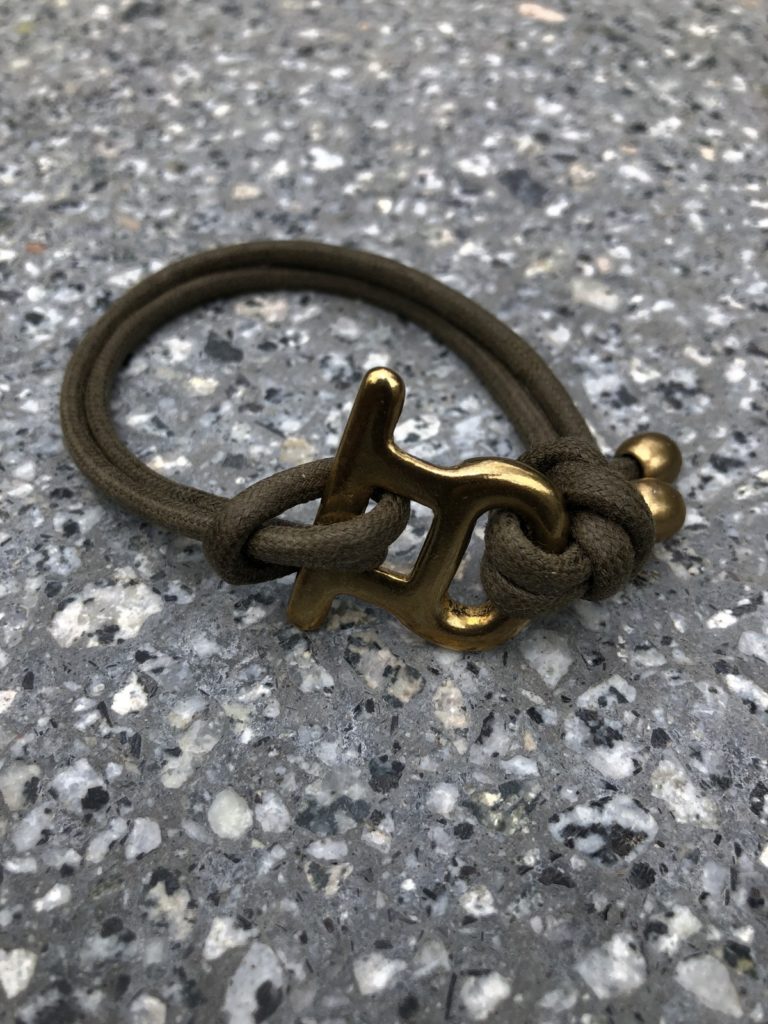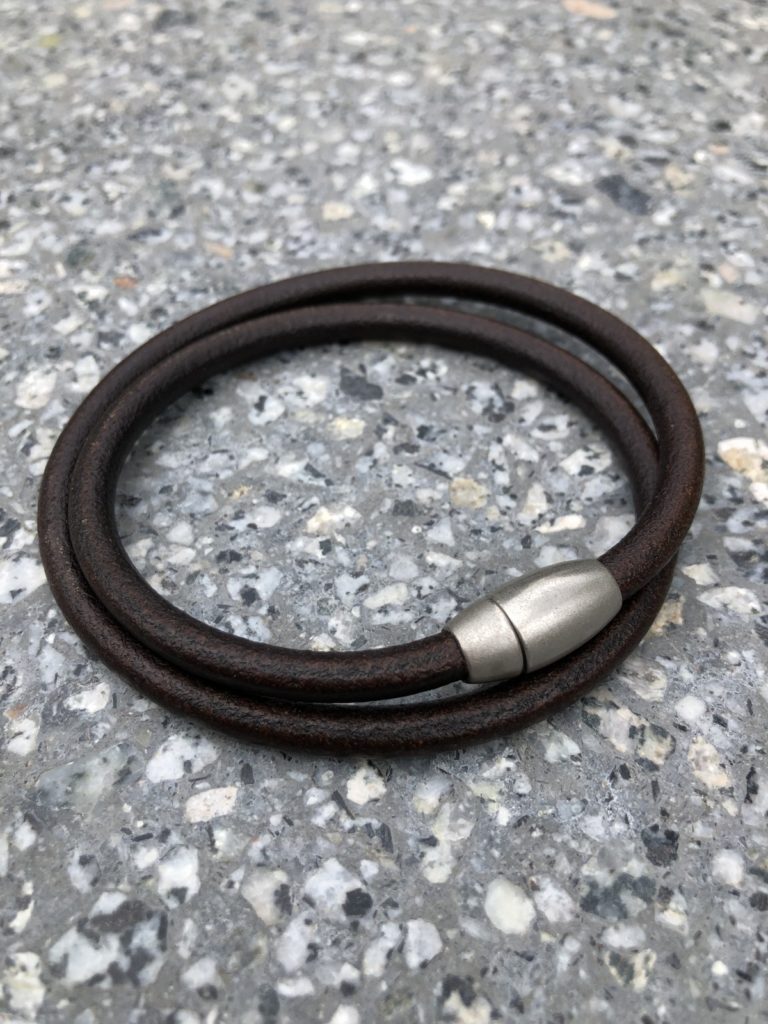 The next bracelet is a leather double wrap with a magnetic closure.  This one is a recent purchase from my trip to Italy in May. It came from a little shop in Montepulciano and the guy makes them right in his shop along with the custom bikes.  So, I picked it up as a reminder of one of my favorite towns in Italy.
The last bracelet that I wear is made from the volcanic rock from Mount Vesuvius.  Toward the end of the Italy trip, we took a tour of Pompeii (blog coming soon) and then went to Mount Vesuvius to hike up to the top.  At the top, there was a small gift shop and I figured I may never be back here so I bought the bracelet to reminisce about the trek to the top.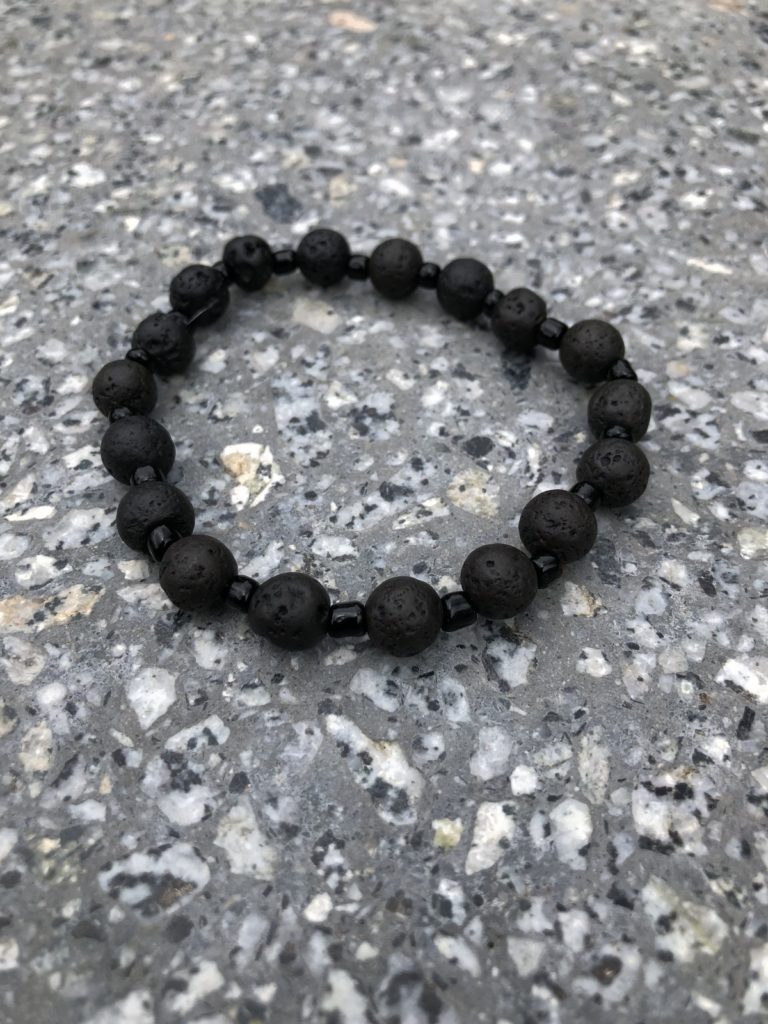 So how should you wear your man jewelry?  There are several ways to do it.  We will start with wearing them on your non-watch arm, assuming you wear a watch.  Feel free to put on 1, 2, or 3 bracelets if you want.  I think it looks better if they vary in materials and style.  I tend to like odd numbers, but it doesn't mean you can't wear two if you want.  More than three is a bit to much in my opinion unless you're in a band and then these rules don't apply to you.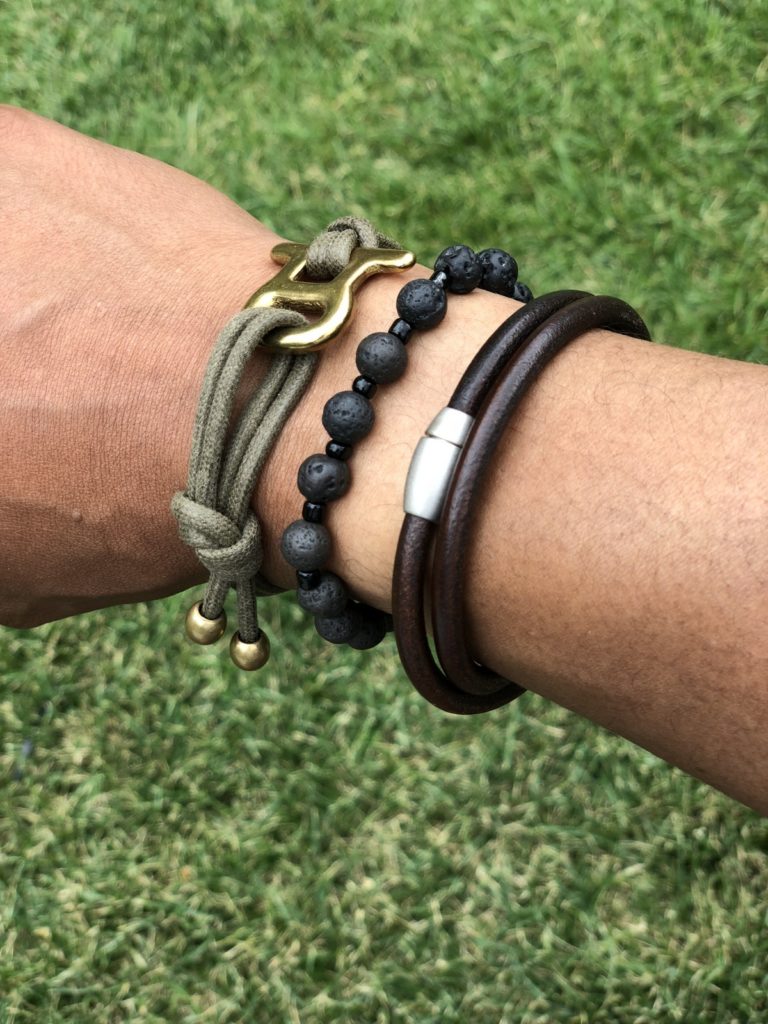 If you are wearing bracelets on a watch wrist then I count the watch as a bracelet.  Shown below on the left, you can see putting all three bracelets on is a bit much so I pare it down, picking two of them (shown on the right).  I have even gone with one bracelet on my watch wrist too.  I only covered a few bracelet options (and there are a bunch of them) so feel free to email me or reach out via social media to share your thoughts and ideas. I would love to hear from you.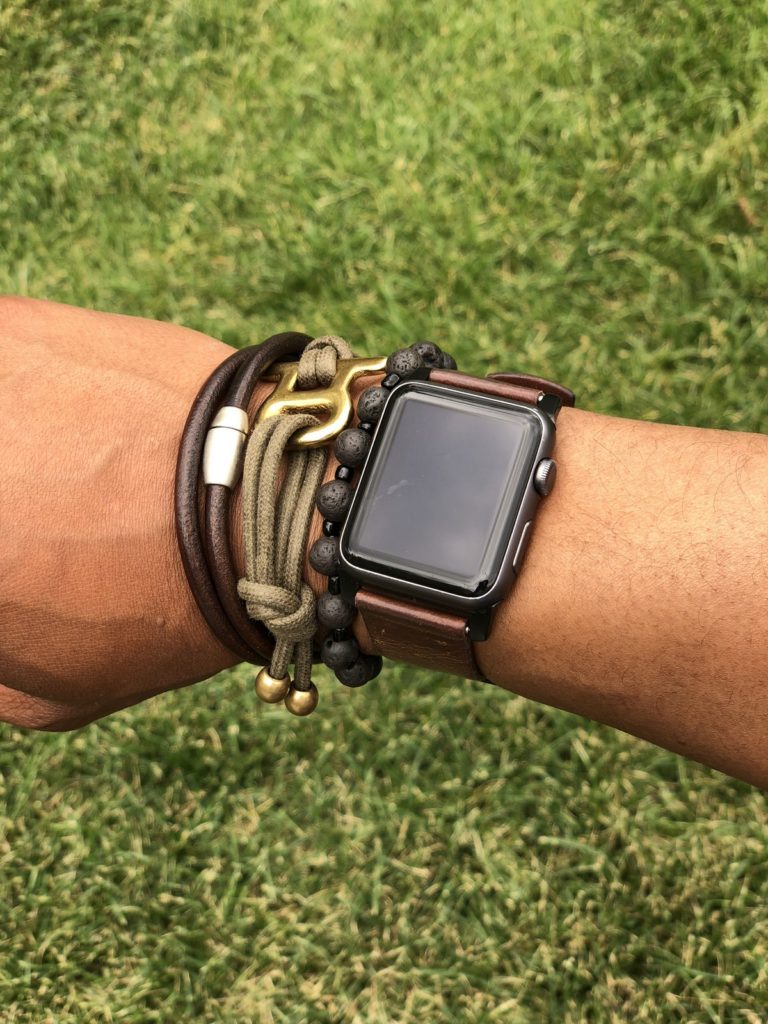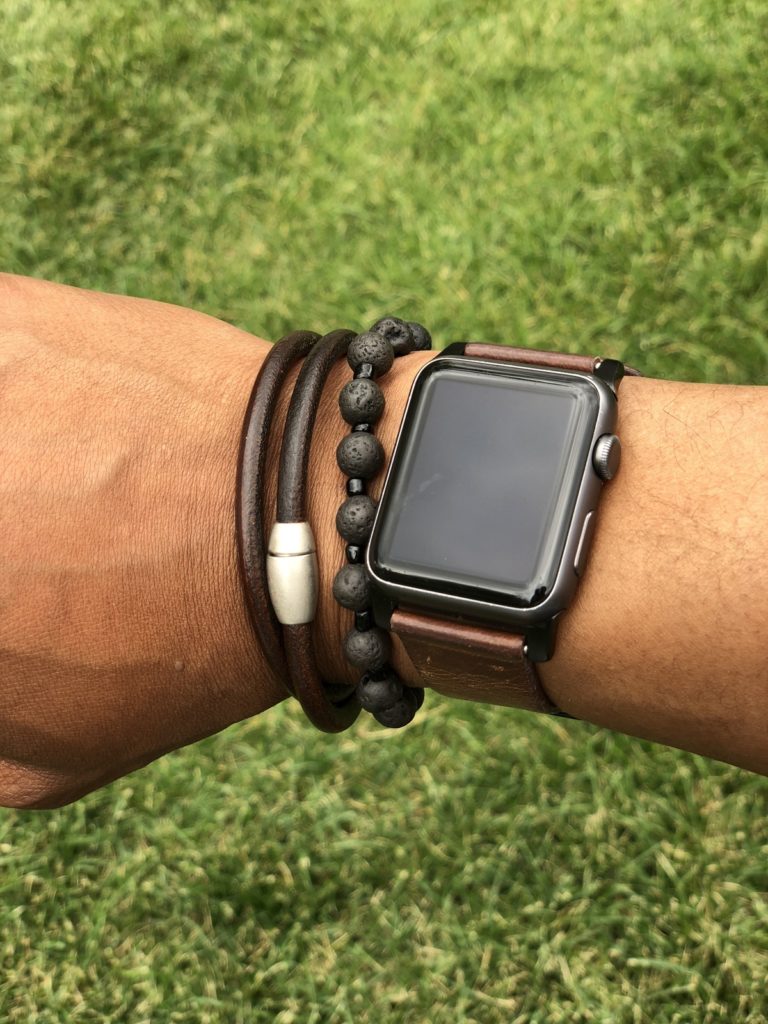 Please follow and like us: