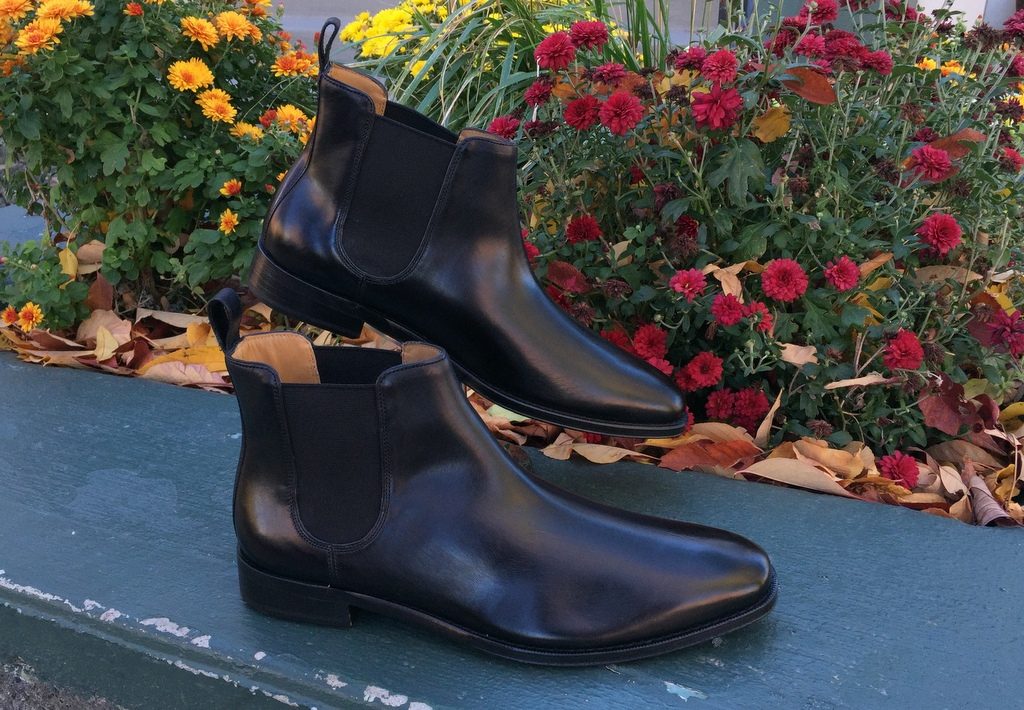 I am not a huge fan of winter but it does give me an opportunity to wear my extensive collection of boots.  The Chelsea Boot has become one of my favorite and go-to boots in my collection.  I have 2 dress/water proof in black and brown, 1 black dress, 2 casual pebble grain leather in black and brown, and one sporty in woodbury.  I may look to add a few suede pairs this season in navy and gray.  Before we get into the "Why", lets go over a brief history of the Chelsea boot.  
Chelsea Boot History 101
The very brief history of the Chelsea boot dates back to the the Victorian era (1800's) when men it was mostly men who wore them.  By the mid 1800's it was the most popular footwear for both men, women and all social classes.  In the 1950's the boot was officially named the Chelsea boot after a group of socialites. A traditional Chelsea boot is a close fitting ankle-high boot with a look on the back enabling the boot to be pulled on.  Each side is typically a single piece of leather and have an elastic panels on both sides.  
Why should you own Chelsea Boots?
They are stylish, classic, and easy! When I ran a shoe store,  I used to get asked all the time by guys, "Is there a shoe that I can wear with my suit/dress pants during the week, and the with jeans on the weekend?"  My answer is still "No, you need more than one pair of shoes!" However, the Chelsea boot could be the closest answer. 
Also, if you travel a lot, they are easy to get on and off at the airport if you don't have pre-check.  I also reccomend them to my realtor clients who show houses and need to take their shoes on and off a lot.
If your boys give you a hard time when they see you wearing them, it's because they're jealous.  Point them to this blog so they can get educated.  
How do you buy them?
They should fit snug, but not tight.  If you get them and they are really tight they might not loosen up enough and no one wants to put on a pair of shoes that hurt their feet.  Leather will break in, so you don't want them so loose that you are walking out of the heel at the start. This will only get worse and that is how you get blisters.  If you have a narrow or wide foot, some brands make them in widths so look for that option.  
They also come with different sole options from burnished leather, rubber, and lugg bottoms, taking you from dress to casual.  The uppers also very from leather to suede, allowing you to go for a dressier or more casual look.  
You get what you pay for when it comes to quality and comfort, so, in my personal opinion, be careful when considering a boot under $150.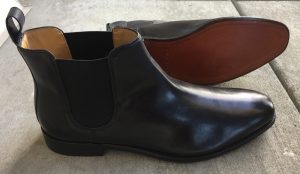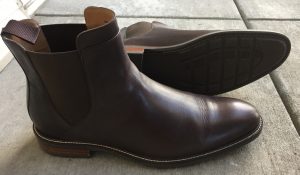 How should you wear your new Chelsea boots?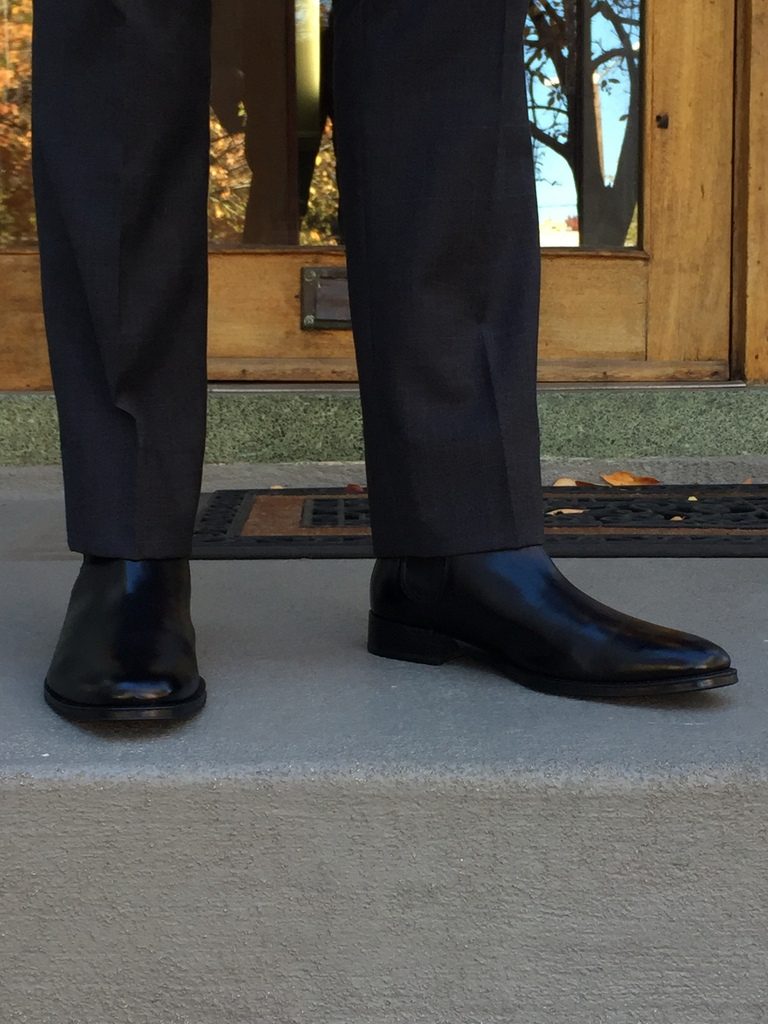 Your pants should cover the top of your boots.  For the guys that are fashion forward, the previous rule may not apply to you.  I didn't say they should be pooling, so get your pants hemmed if necessary.  Keep it simple.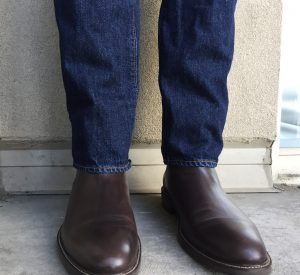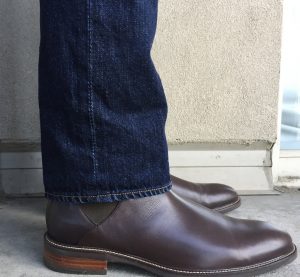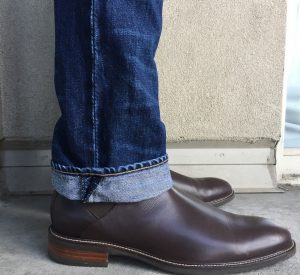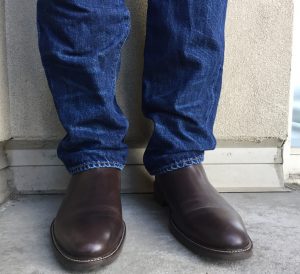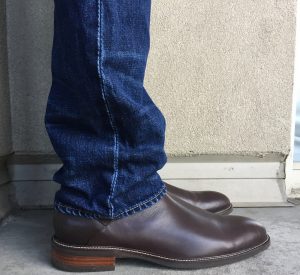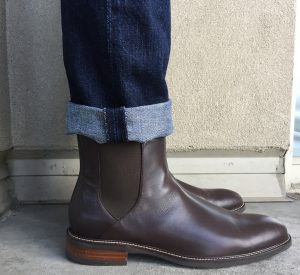 I have several options that I can wear with a suit on days when it is is cold or the weather is bad. When I want to be casual, I have pebble grain options and one with a sporty sole. 
Bottom line, pick up a pair of Chelsea boots this season, you won't be disappointed. 
Here are 5 great options to check out:
Dress
Please follow and like us: