It's official, Summer time is here!!!!!
I must say I was almost scared back into hibernation by the sight of these horrific cargo shorts!!!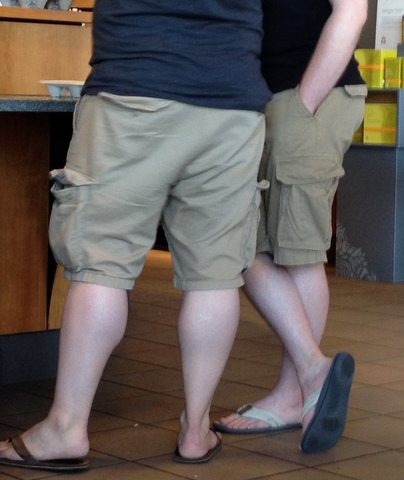 This, my friend, is a crime!  Almost ruined my Starbucks black ice tea!  Nothing about these shorts with pockets added to the outside of the leg look good.  If you insist on keeping something like this in your closet then it should be worn doing yard work, to carry extra tools, or hiking in the mountains to scare the wild life away, mainly bears.  They would probably pass on eating you due to bad fashion.
What you should buy are some basic cotton shorts in solid colors without a bunch of pockets that make you look like you are still in grade school.  Take a look at a few examples: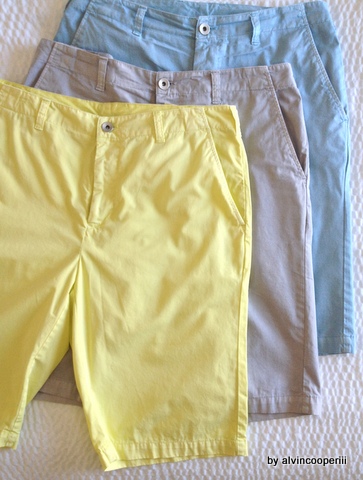 Don't get scared into thinking you have to pick these three colors.  They are just an example of some solid colors you could choose.  You can do a lot with basic colors because they go with just about everything.  A simple rule you could use is paring a lighter color short with a darker color shirt or vice versa.
For those of you who are "Adventurers," you can add shorts with various patterns like checks, madras, seersucker, and camo!!!!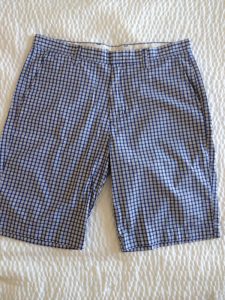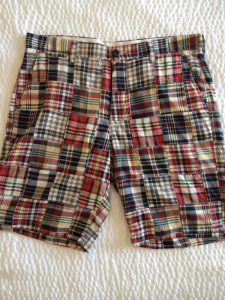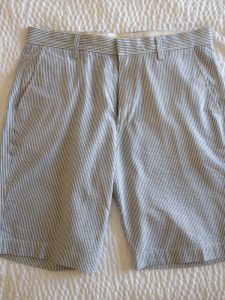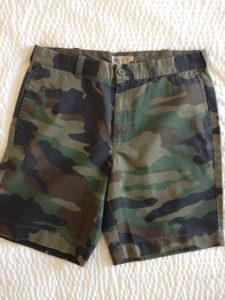 Put them all together and you have a great summer collection of casual shorts that you can pair with t-shirts, polo's, and long/short sleeve button down shirts.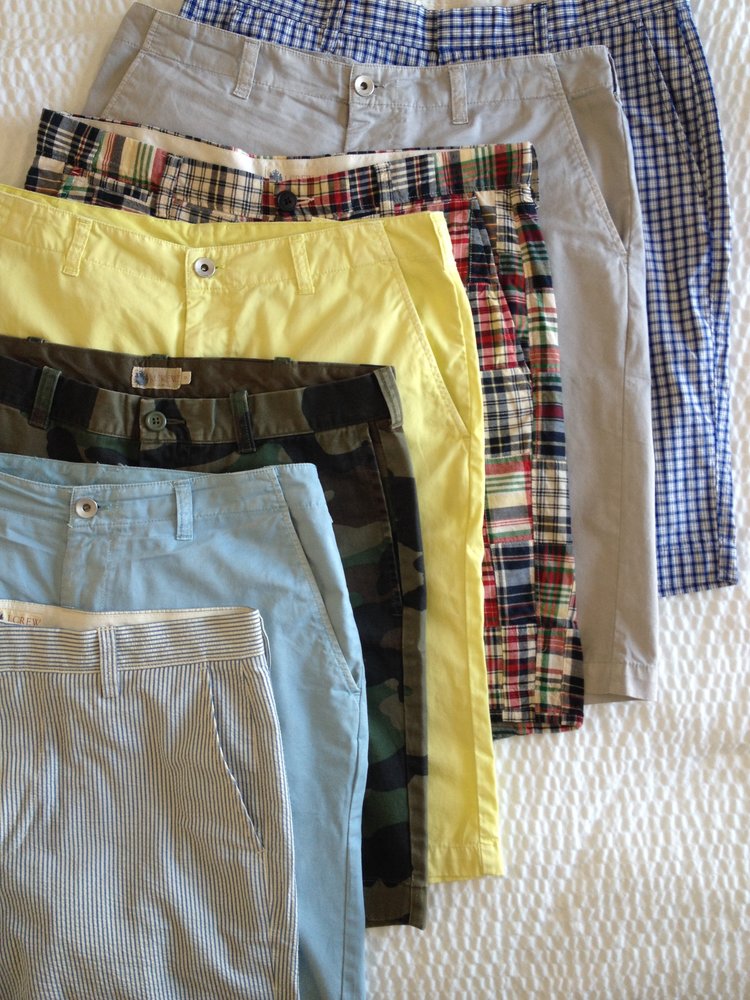 Please follow and like us: