It's time for the April Hat and who doesn't like saying the word houndstooth?!  I am not sure you have noticed the trend by now but I have been alternating between fedora style and flat caps every month. This time, I chose the Shepherd's Check at Goorin Bros. Denver location.  This hat came out a few years ago from Goorin Bros. and it has been released again for obvious reasons - it's easy and versatile.  I think pretty much anyone can pull this hat off even if you "not a hat person!"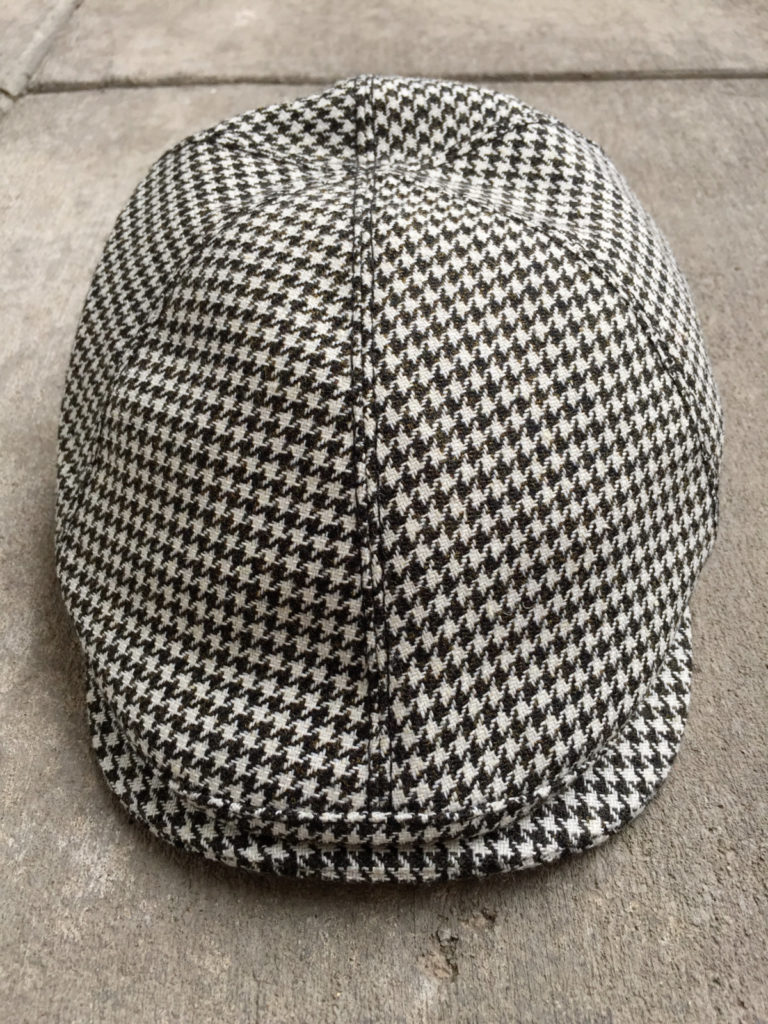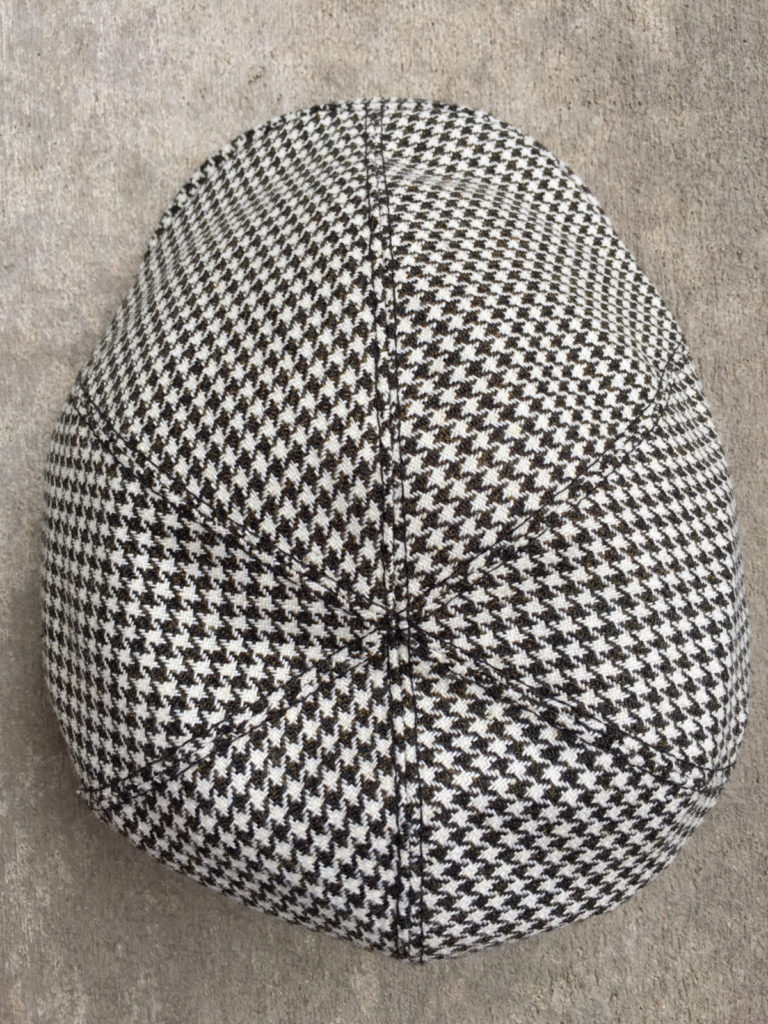 The Shepherd's Check is a 6 panel duck bill hat covered in a black and white houndstooth pattern. It also features a simple satin lining that is soft on the head for the guys who are bald or bald by choice like me.  Fun fact:  The original district check, shepherd's check, or shepherd's plaid is always white and one dyed color (usually black) in a simple uniform check pattern.  The pattern is traditionally small (about 1/4" per color), and of wool in right hand twill weave.  The pattern may now be woven of any fiber, but still is often of wool or a wool blend.
The Shepherd's Check is modeled after one of Goorin's best selling hats called
Amos
and is made in Newark, NJ.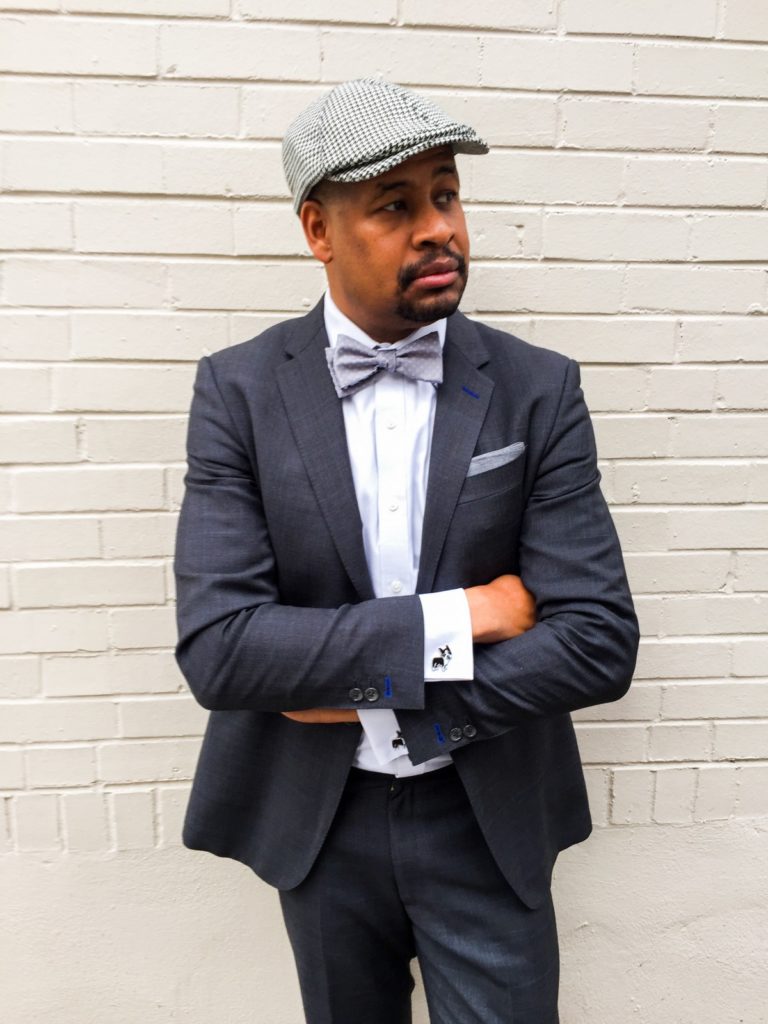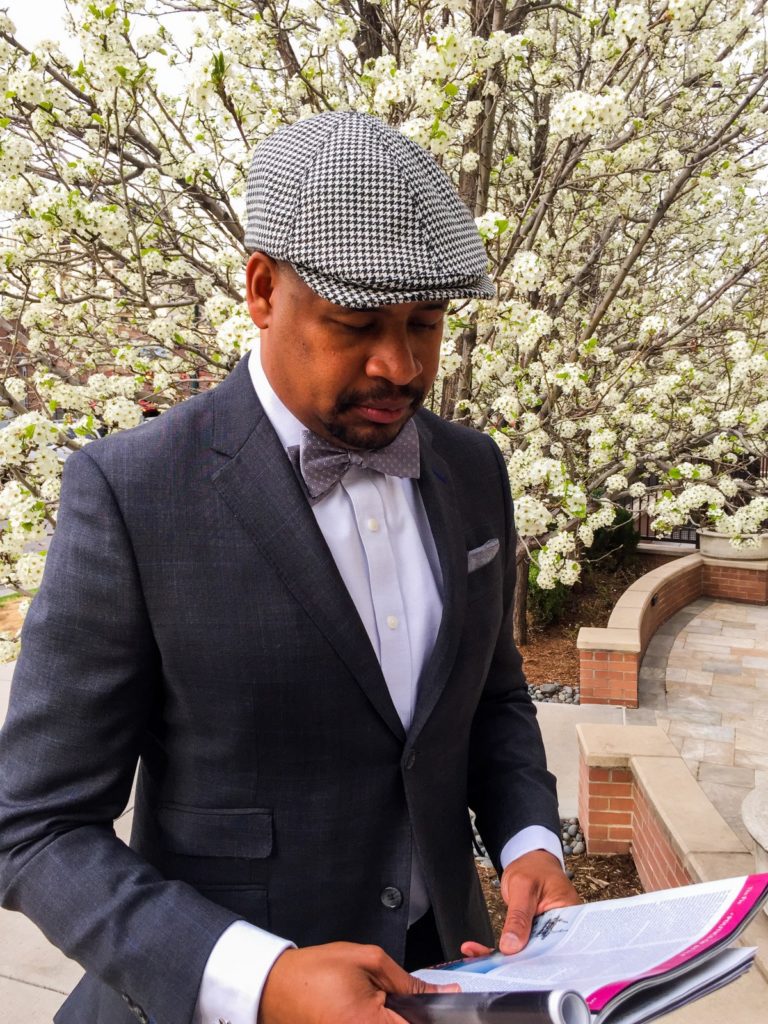 Try it with something a little more casual...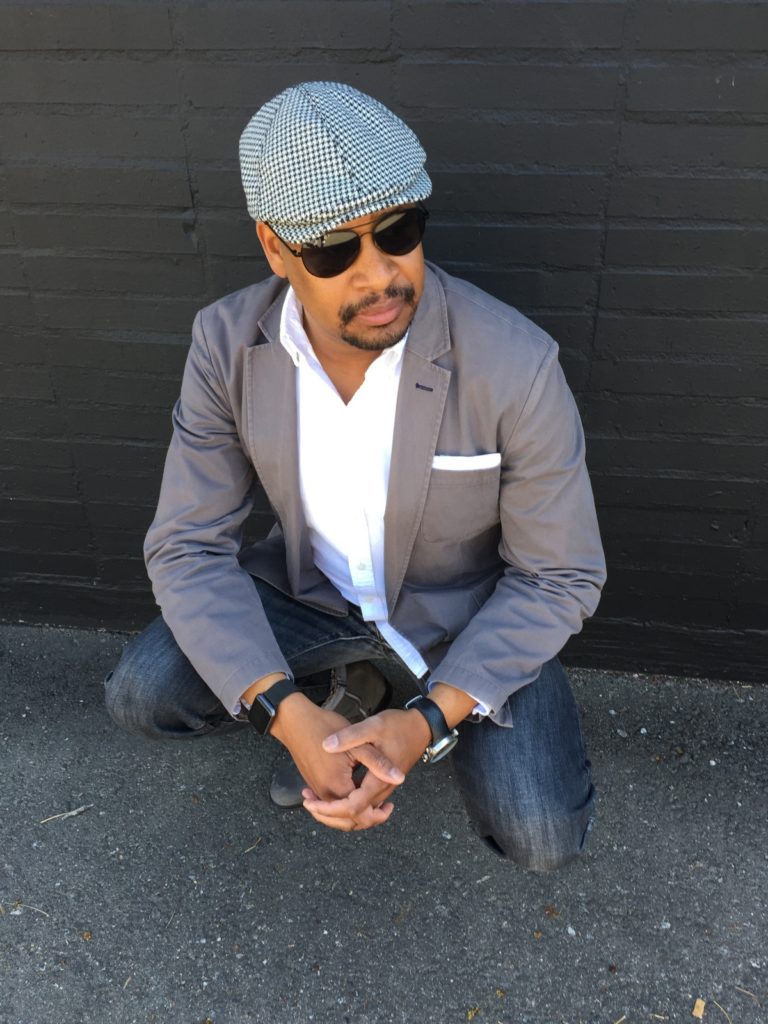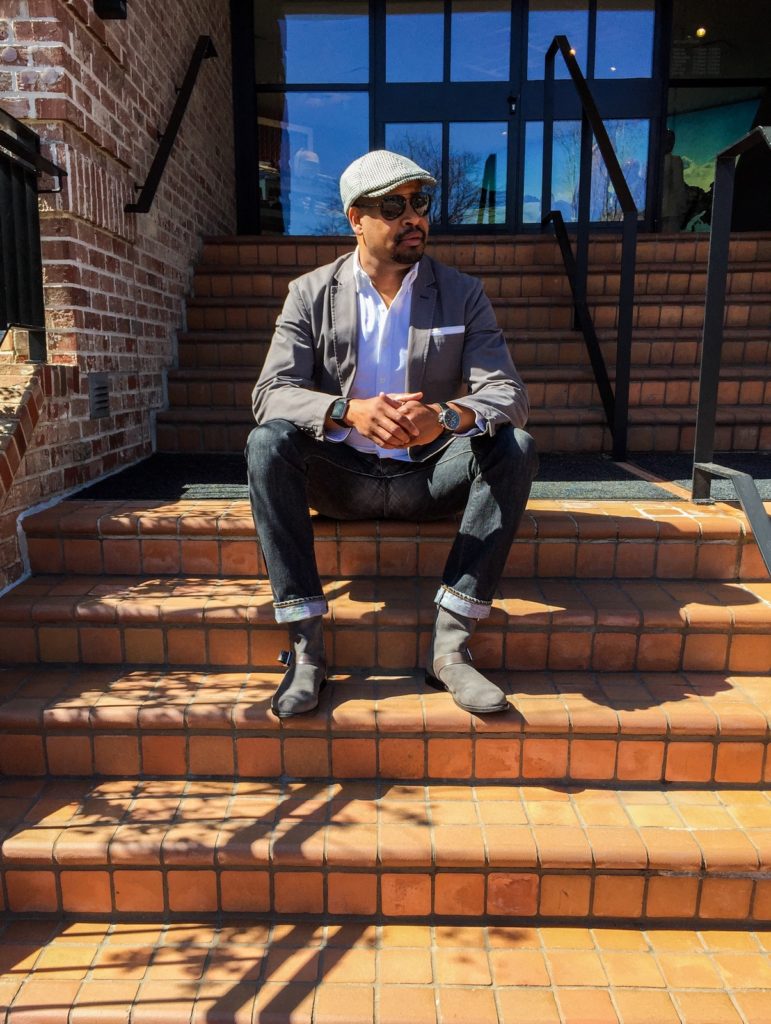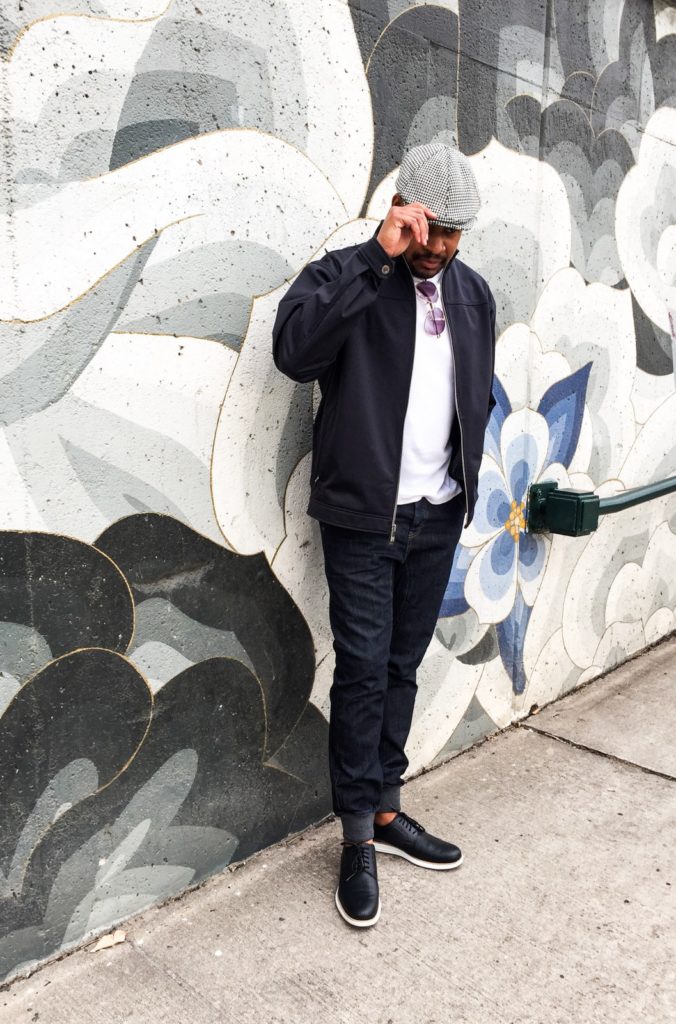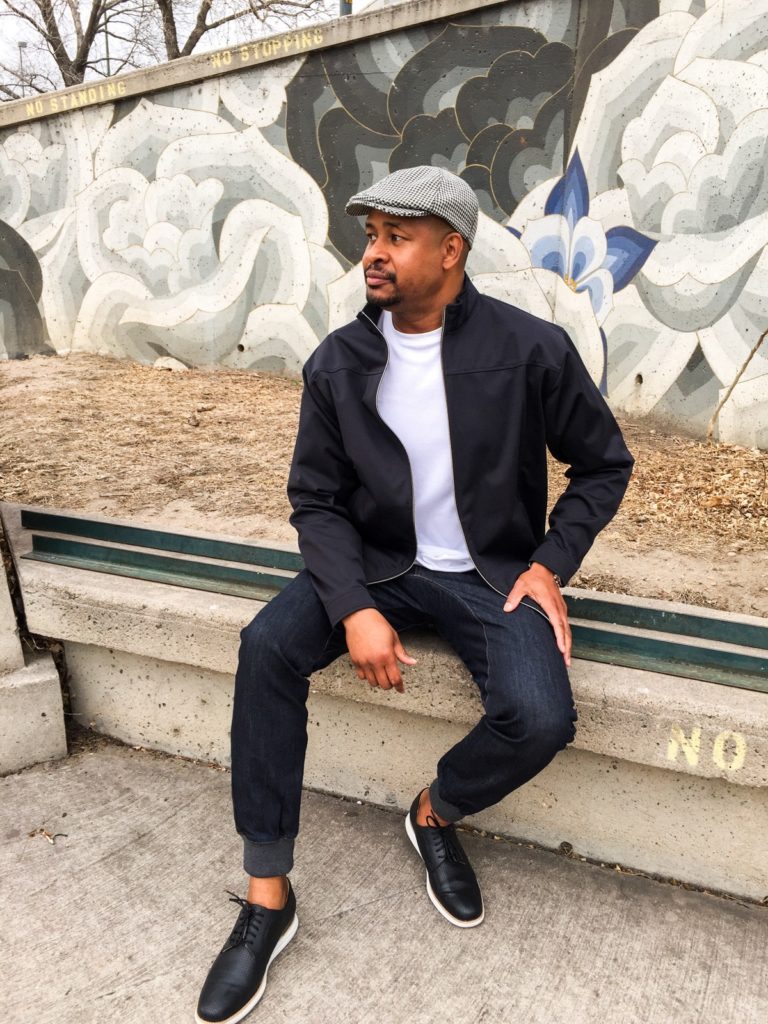 The black and white houndstooth pattern is timeless and really does play as a neutral, allowing you to wear this hat with the majority of your wardrobe.  In addition, the colors can easily transition from one season to the next, allowing you to wear it all year long.  Pick one up for yourself and see you next month.  I've already selected my May hat and it will be coming with me to Italy!  Ciao!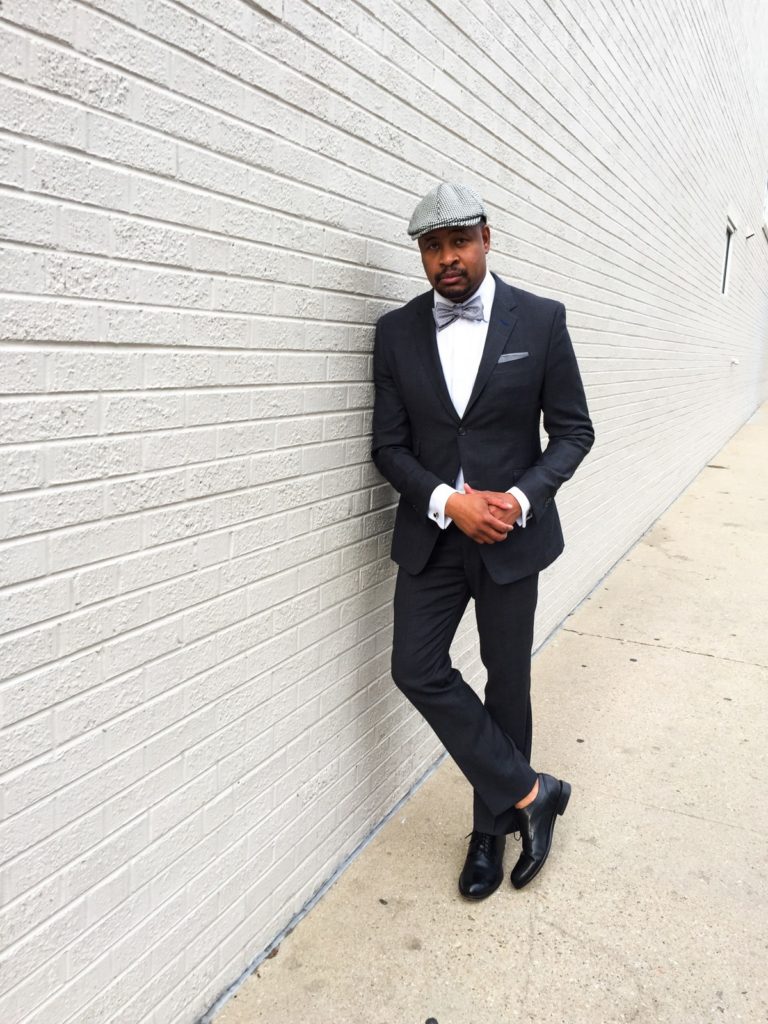 Please follow and like us: