I am coming in hot with the August hat from the
Goorin Bros.
Denver store.  Let me introduce you to The Gilder in Red!!!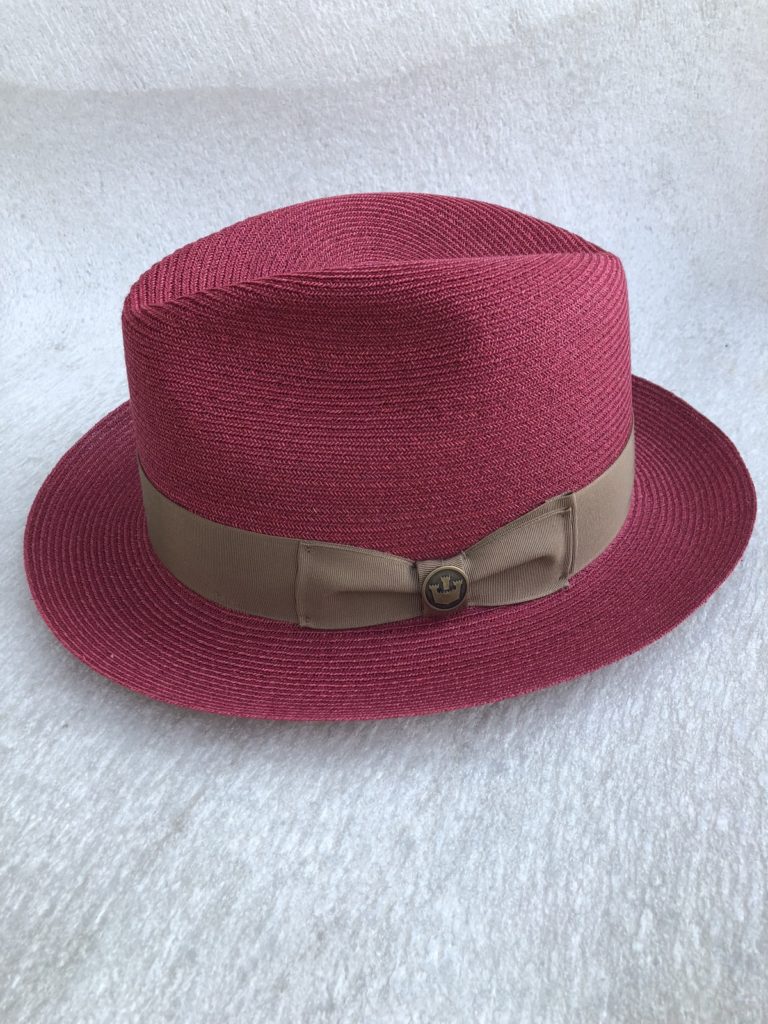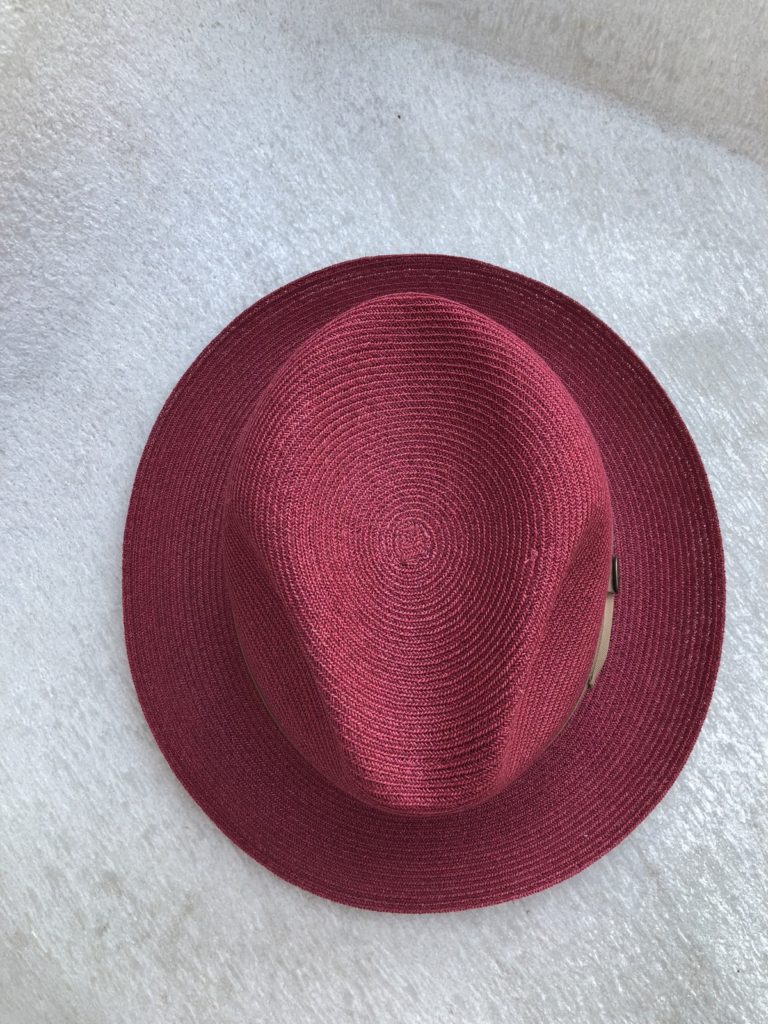 This hat is made from 100% Milan hemp straw made in the USA, Texas to be exact.  I was surprised at how light weight and airy this hat was.  If it's hot outside, you will definitely be cool with this hat on in more ways then one.  The Milan hemp straw allows this hat to be flexible, but very durable, so you can be sure this hat will last.  It has a center dent and a 2" snap brim.  I love the red because it makes a statement, but you can go with a gray if you are feeling conservative.
I think this is hat is super versatile and can take you from day to night, which is how we got acquainted with each other.  Who knew this hat would help me get nominated for best style at a image consultants launch party!  Plus if you find yourself walking by a cool wall with great lighting, your hat will glow.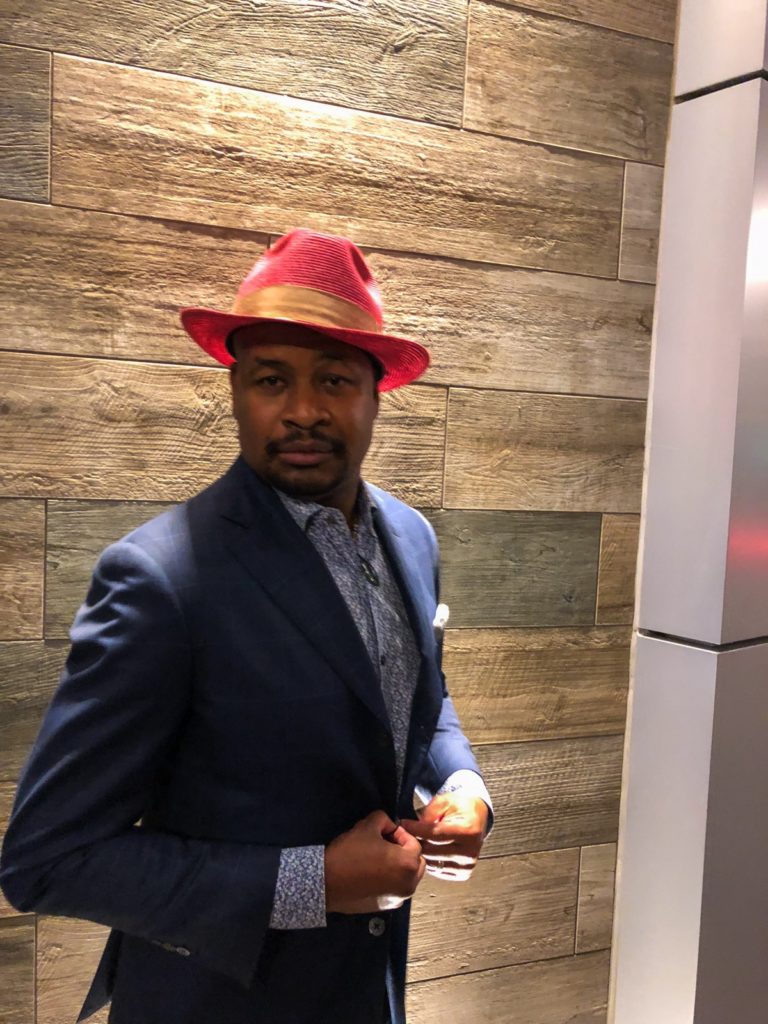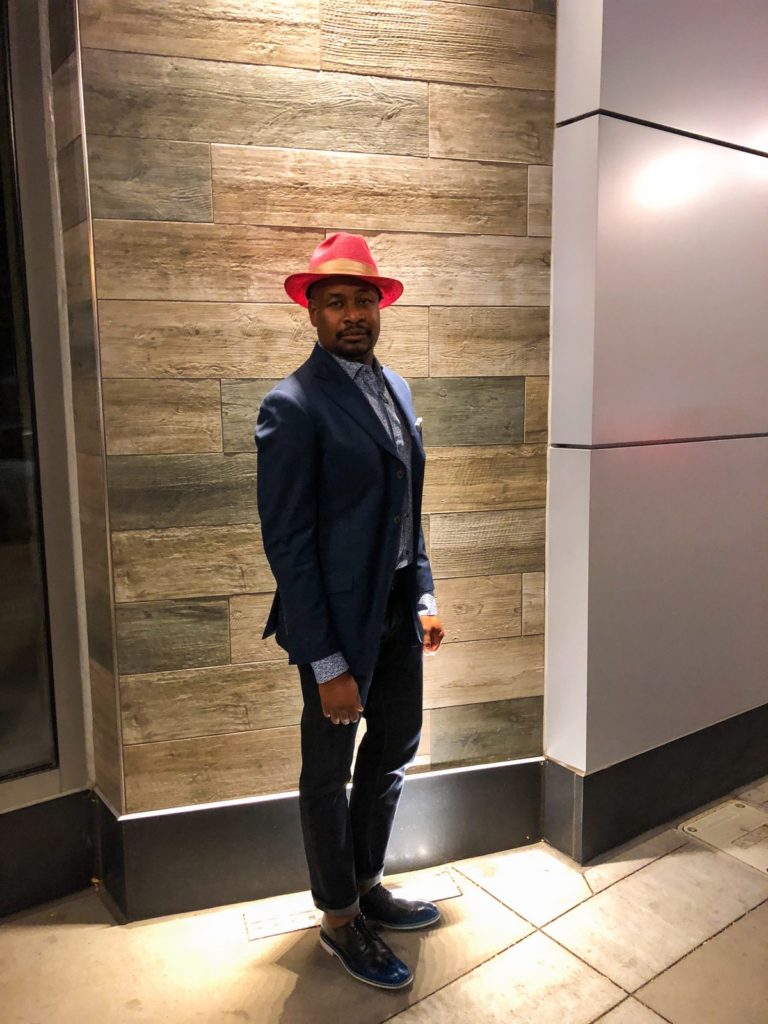 I have not been on a real safari yet so an urban one to World Market has to do for now!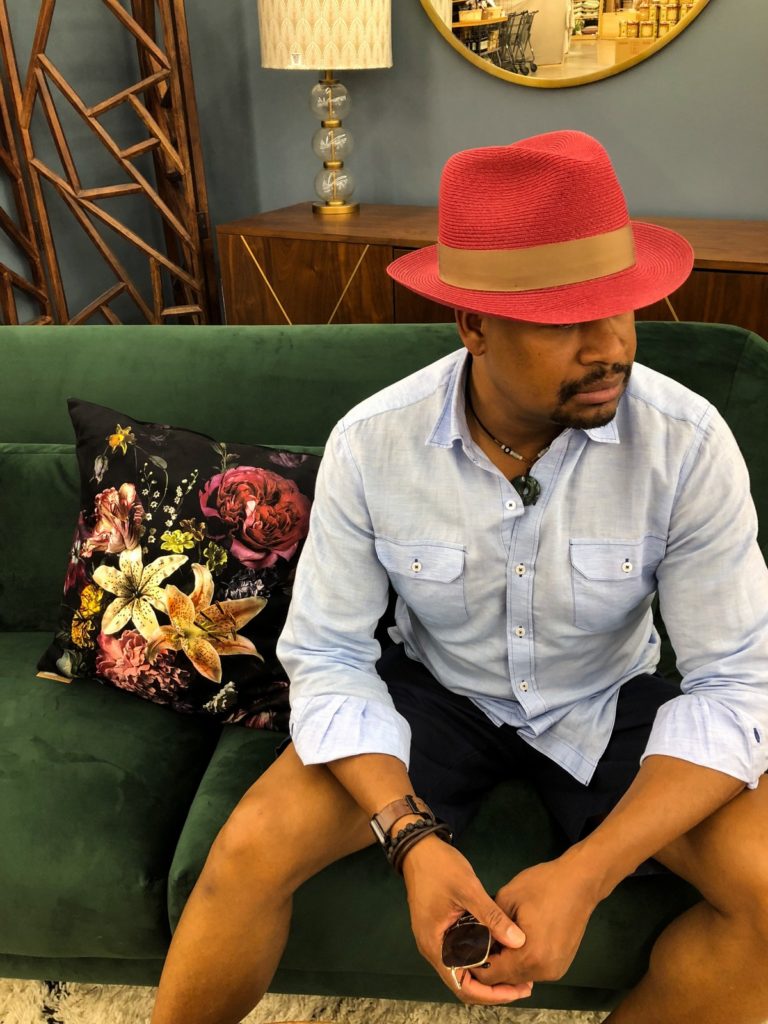 Imagine sitting out on your porch looking out at the animals or, in my case, the shoppers wearing athleisure.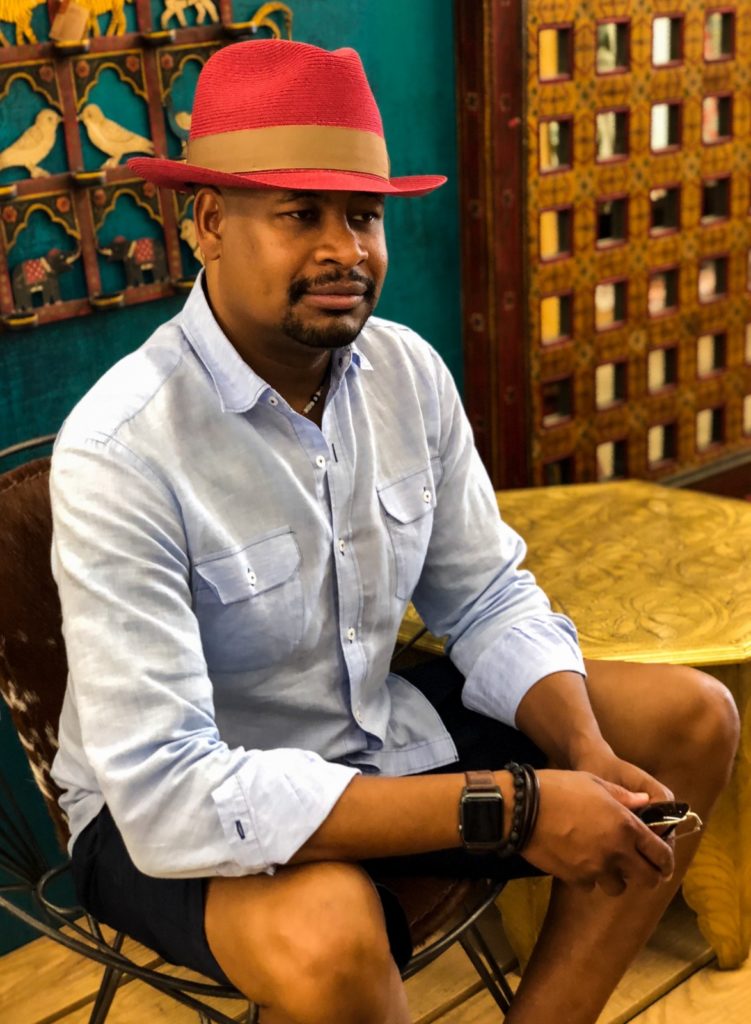 Or taking a selfie while feeding a wild giraffe!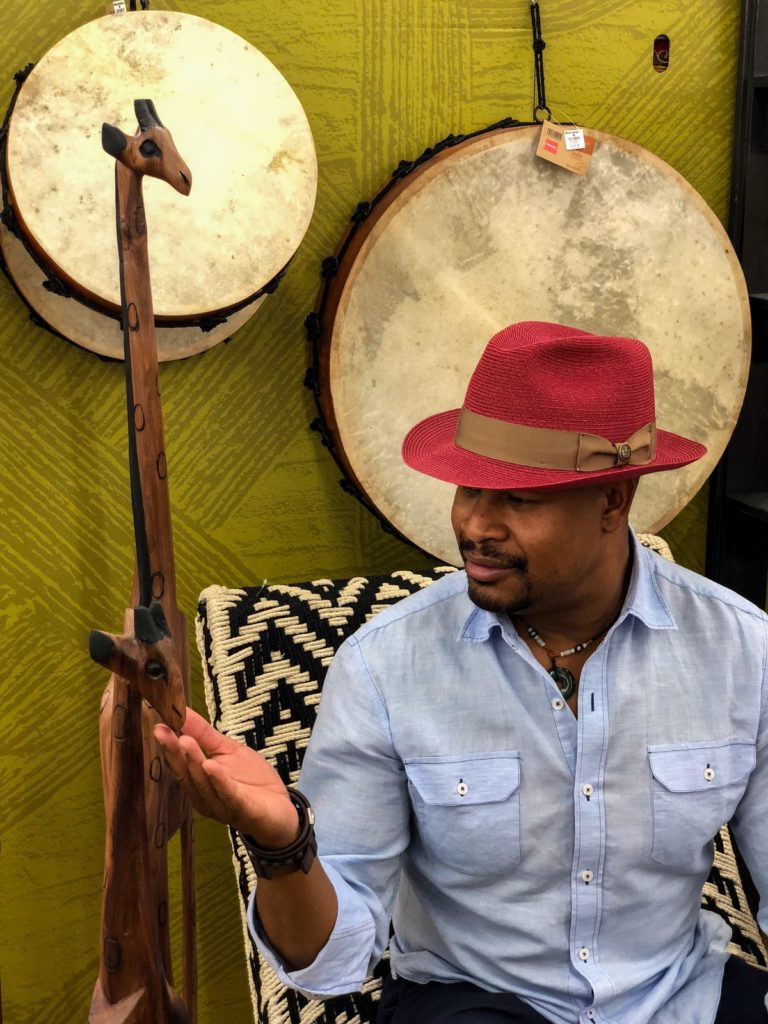 No matter where you are in the world, you are going to look good.
Last, but not least, pair this with a little high/low style - bring it in with your favorite custom suit paired with a custom tee and a beautiful pair of white bucks!!!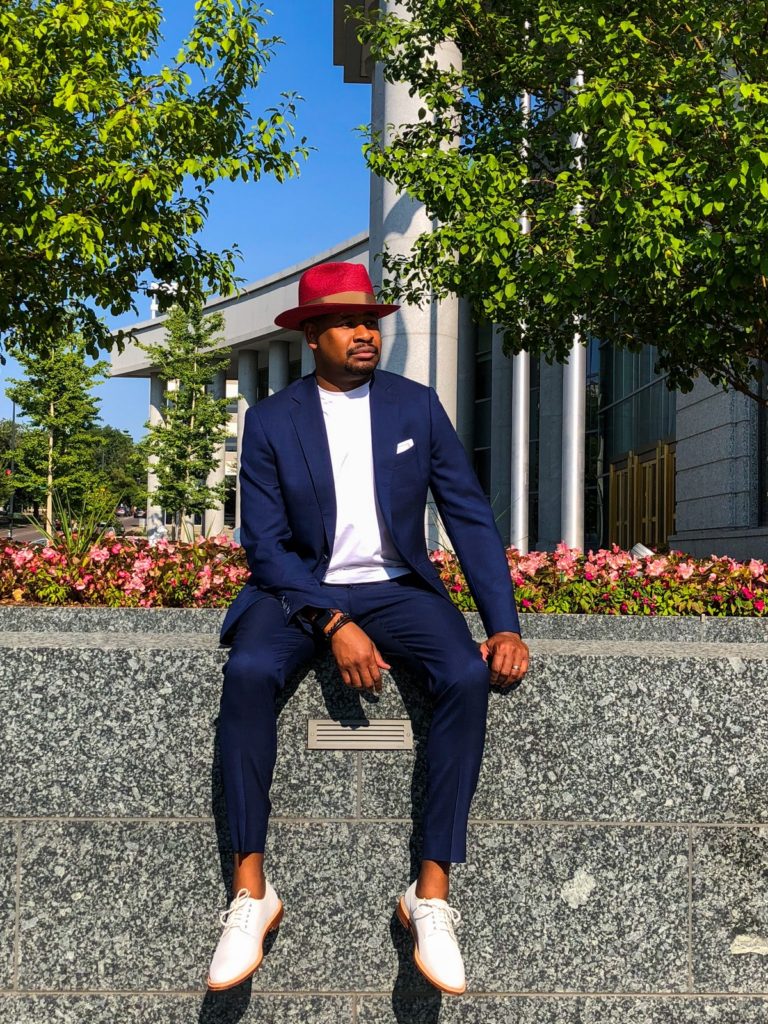 See you next month for the September Hat!!!
Please follow and like us: