With Spring time here, I wanted to pick a hat that transitions well into a new season and the March hat does just that.  We are back to the Fedora style so I choose The Dan Pines Hat from the Goorin Bros. Denver store.  We have had a really mild winter in Denver this year, littered with 50's, 60's and a few 70 degree days with very little snow and this hat fits the bill (pun intended).  It is a nice weight that will keep your head warm on cooler mornings and won't make you sweat when it gets about 60 degrees.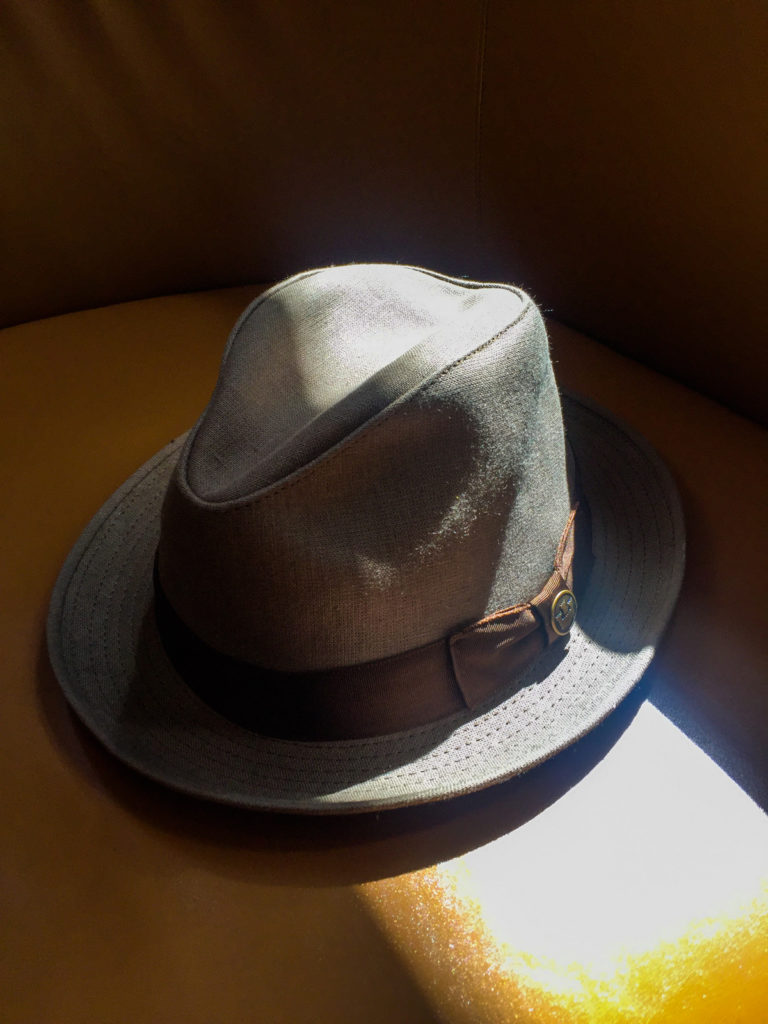 For those of you who like things made in the USA, we have you covered.  The Dan Pines Hat is made in Newark, New Jersey in the last and oldest cut and sew factory in the country.  It comes in a khaki color with a 4" center dent crown and a 1 1/4" band. 
This is a Stingy Brim Fedora!!!  What does that mean?  Most fedoras have a brim that is 2" or more and The Dan Pines is under 2" - 1.75" to be exact.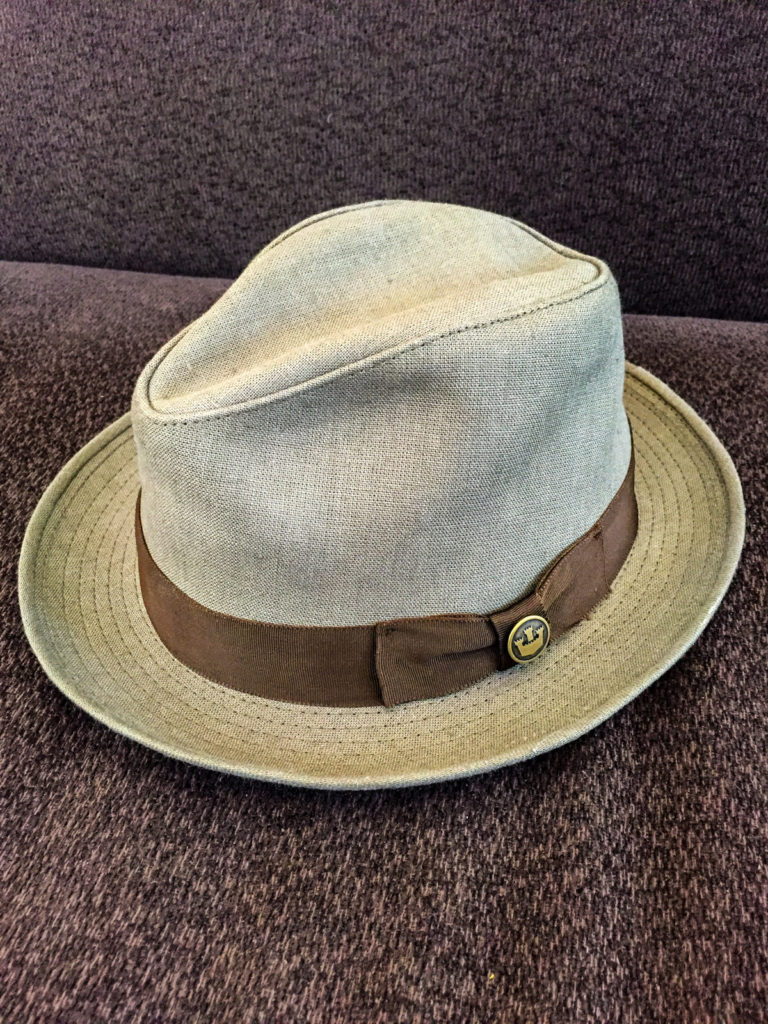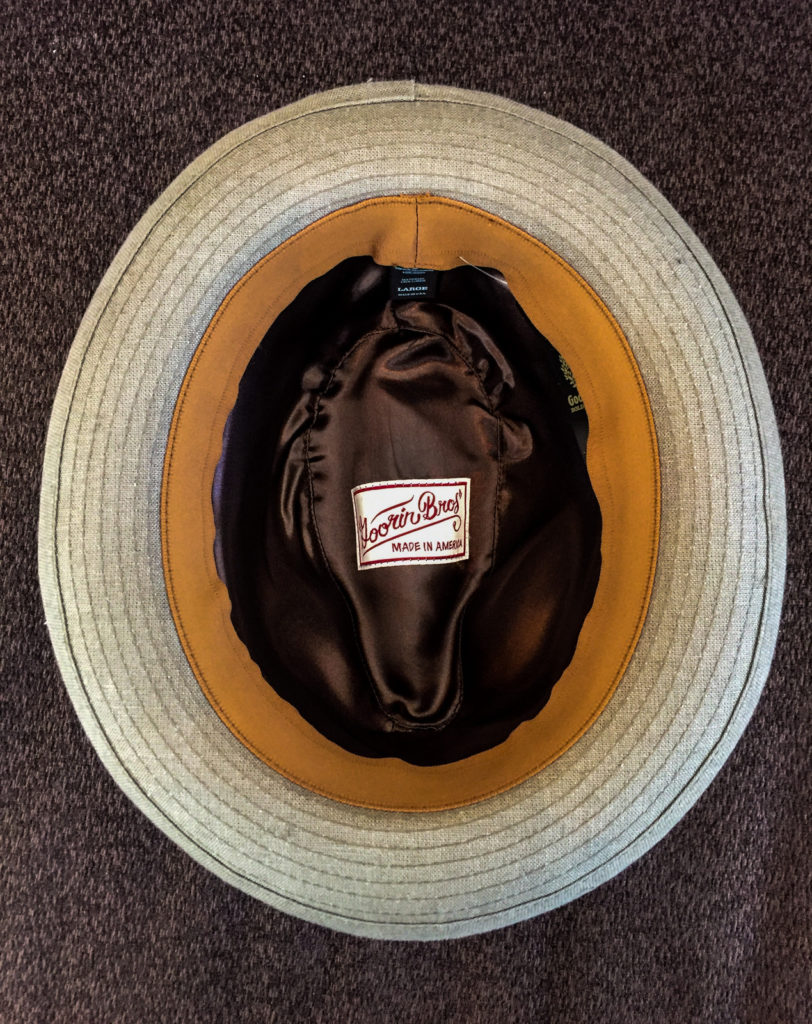 This hat is made of Grade A Irish linen, which is the highest grade of linen.  It's also hypo-allergenic which is something that I never thought about.  I suppose there are people that are allergic to wool.  
Inside details include a satin lining with German wicking sweat band to keep you cool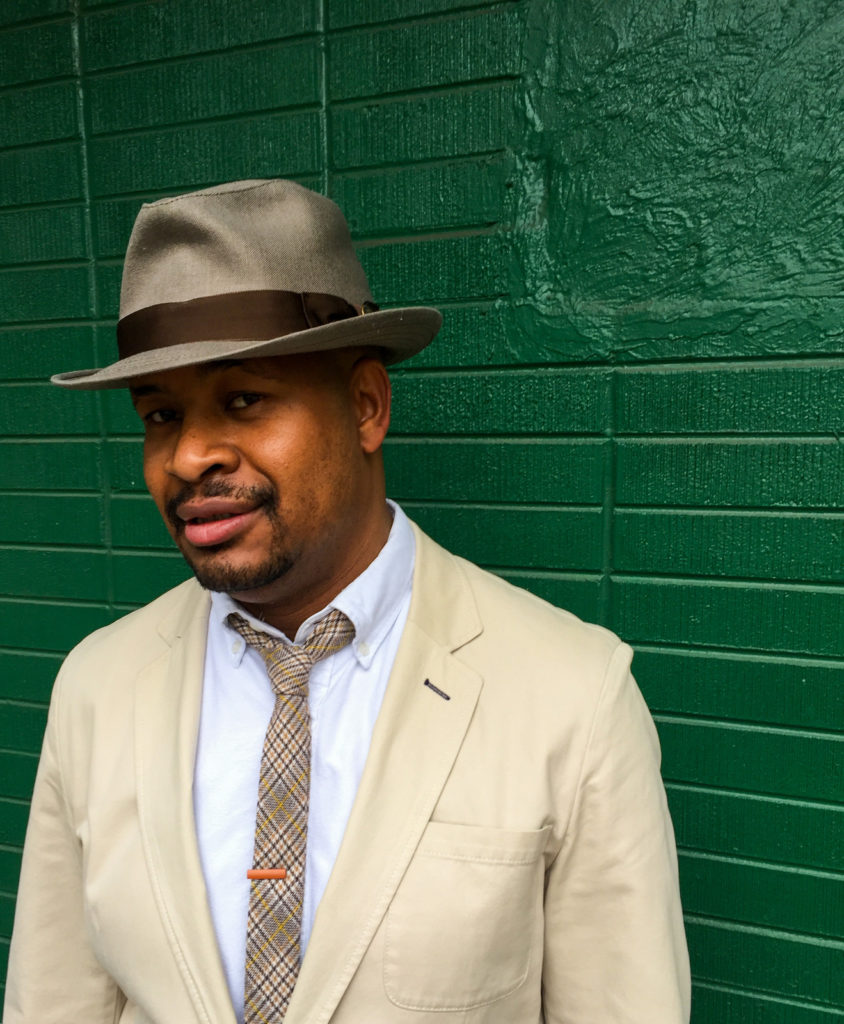 I am always curious as to where the names of the hats come from, secretly hoping for some crazy story. Sorry, no crazy story this time, maybe we will get one on the next hat. But, I won't leave you hanging.  Dan was the realtor that sold the Lead Designer their dream home and he gets his name immortalized on a Goorin Hat.  
So how do you style this hat?  Just about anyway you like!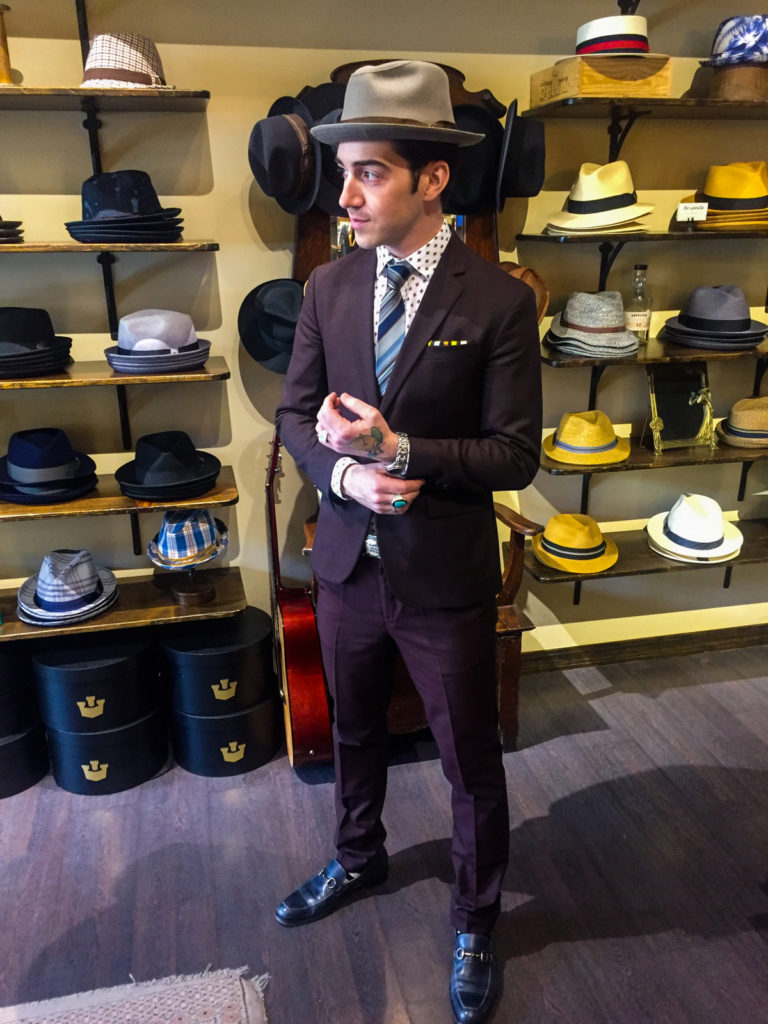 If you are Shopkeeper Larry, you bring it rockstar style in a burgundy suit with a vintage shirt and tie.  Tilt it a little to one side and walk with confidence. 
I like it on the business casual side and would pair it with a nice wool trouser, patterned button down shirt and a sport coat.
Here are two ways to take your casual look to the next level.  The first look pairs dark denim with a casual cotton blazer, skinny tie and a soft wash shirt.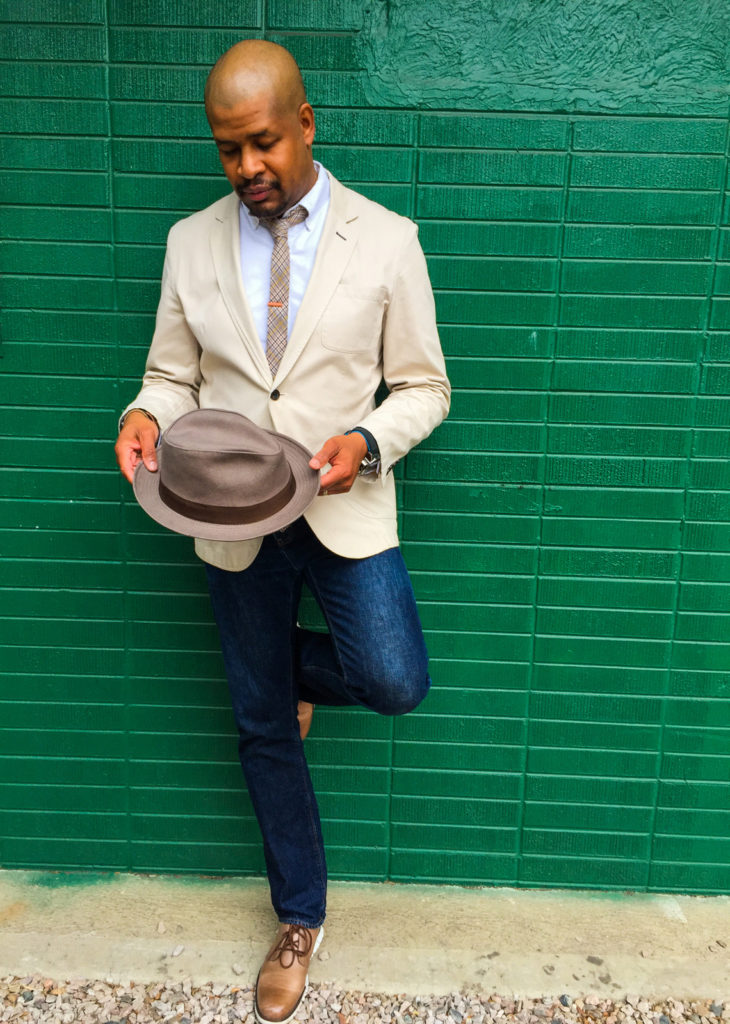 For the last look throw on some chinos, tee shirt, and hoodie and head to Whole Foods and you make Sunday shopping look good.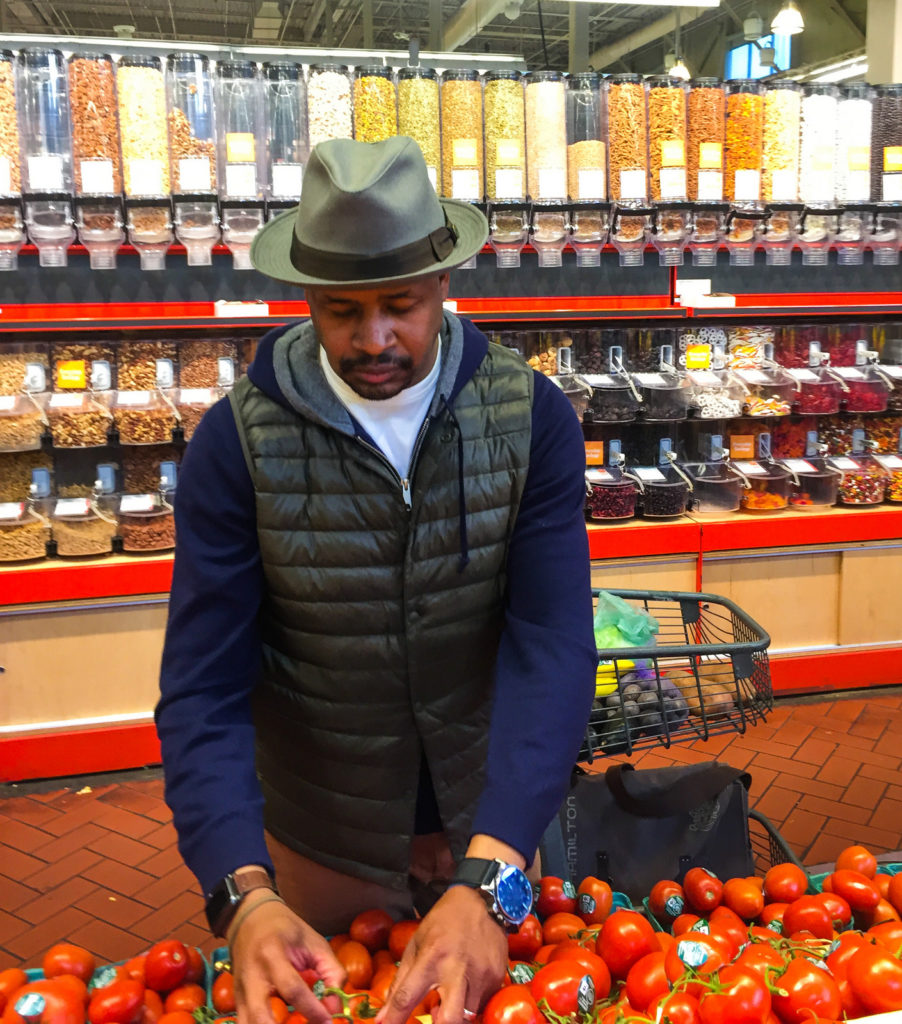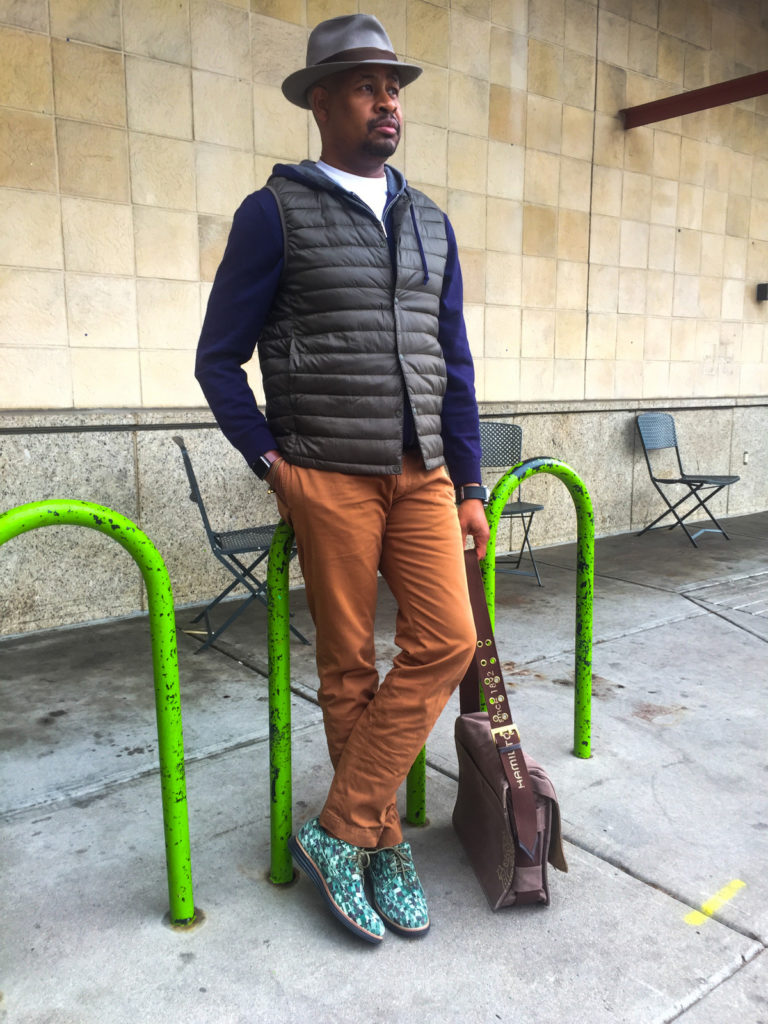 No matter how you choose to wear your Dan Pines, do it with style!!!  See you again next month!
Please follow and like us: