I am excited about the October hat after spending some quality time with it.   Let me introduce you to the Vision flat cap.  This hat has cool written all over it and it's not just because it's October!  Where to begin!?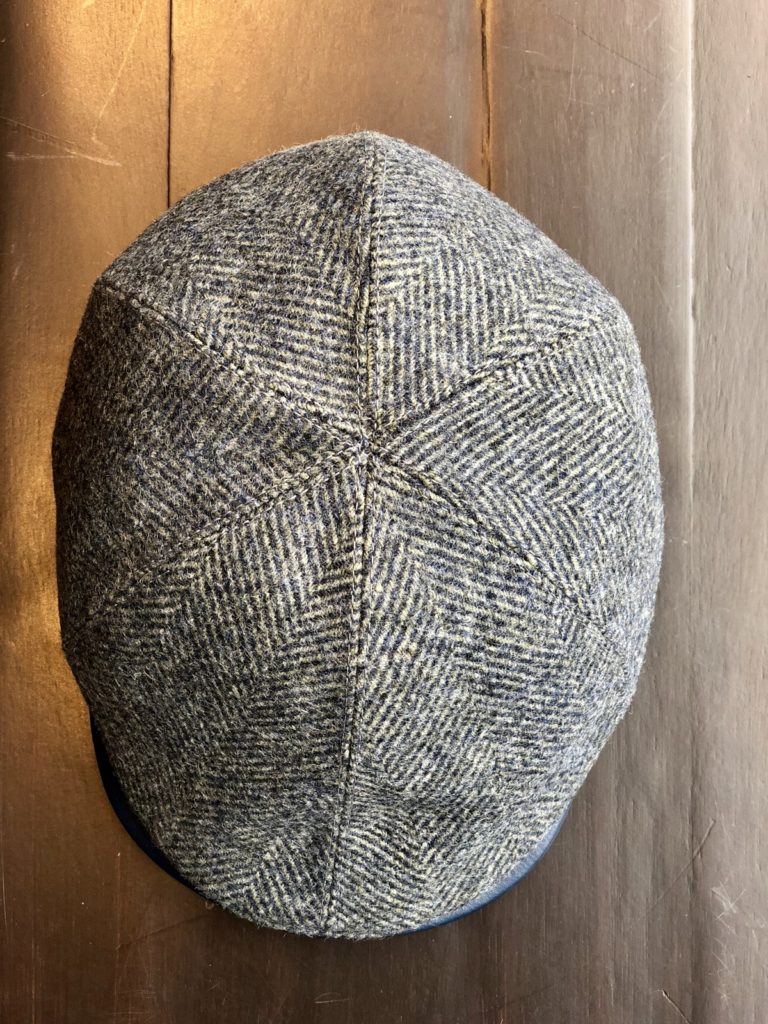 Let's kick it off with the obvious navy and gray chevron wool pattern in the 6 panel hat!  It has sophistication yet a cool casualness about it.  For those of you who know
Goorin Bros
, it is cut from the same pattern as the Benjamin Paul hat.
I had to bring it with me for a photo shoot that I did for the November Issue 15 of
Denver Style Magazine
. I was styling a charcoal turtleneck from dress to casual and this hat went with all the looks.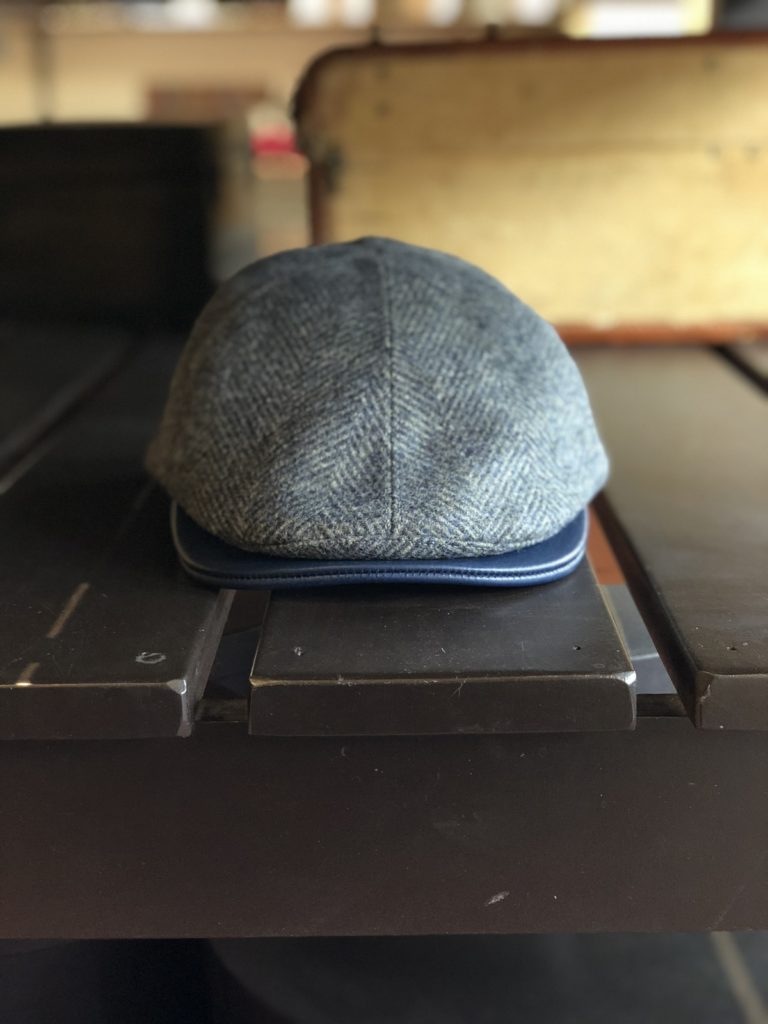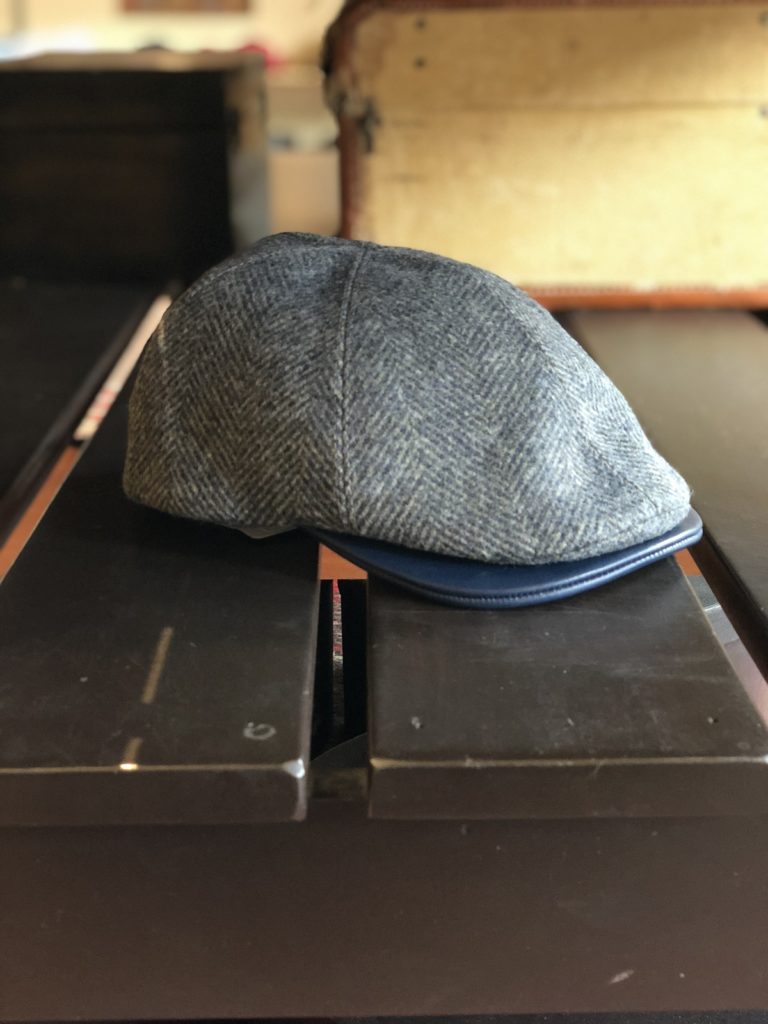 The second show stopping feature of this duck billed flat cap is the navy leather under bill!  I have a lot of flat caps but nothing like this.  I love the material change!!  It is part of the American cut and sew collection for those of you who like buying things made in the USA.  It does come in purple if you are not into the navy option.  It is finished with a satin lining and German wicking sweatband on the inside.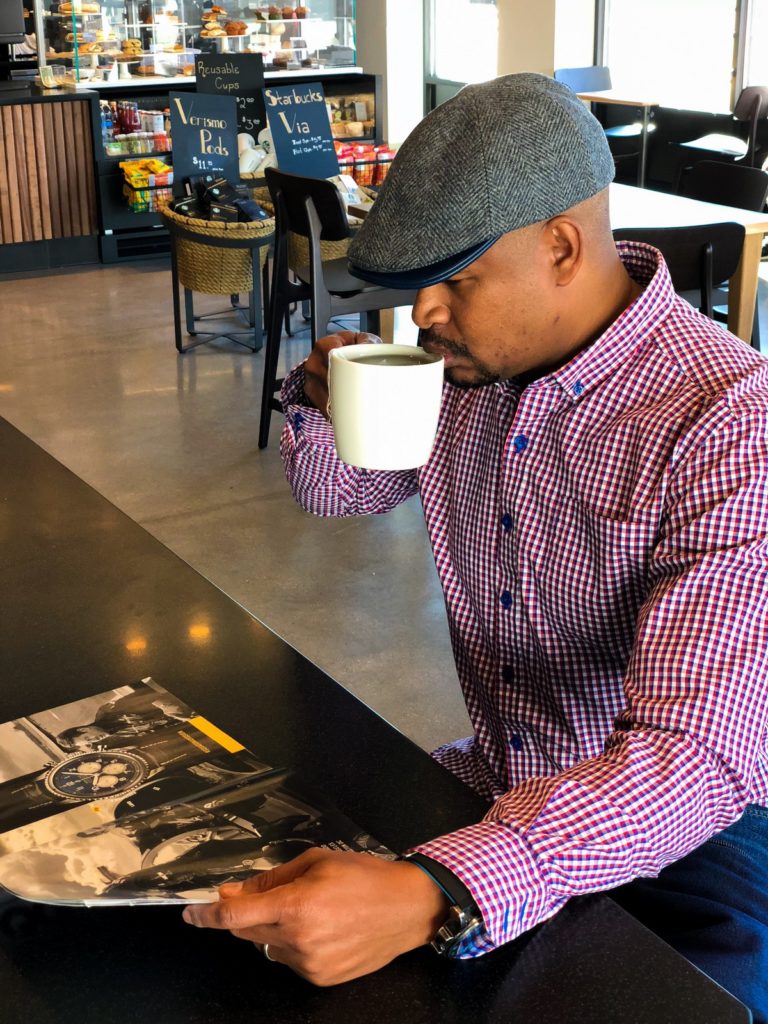 Elevate your casual weekend look with this hat while you dream of owning a Breitling watch thanks to the GQ magazine ad!
I paired it with a custom casual shirt, custom bomber jacket from J. Hilburn, denim from J. Crew, and navy Cole Haan Lunar Grands for an afternoon of errand running.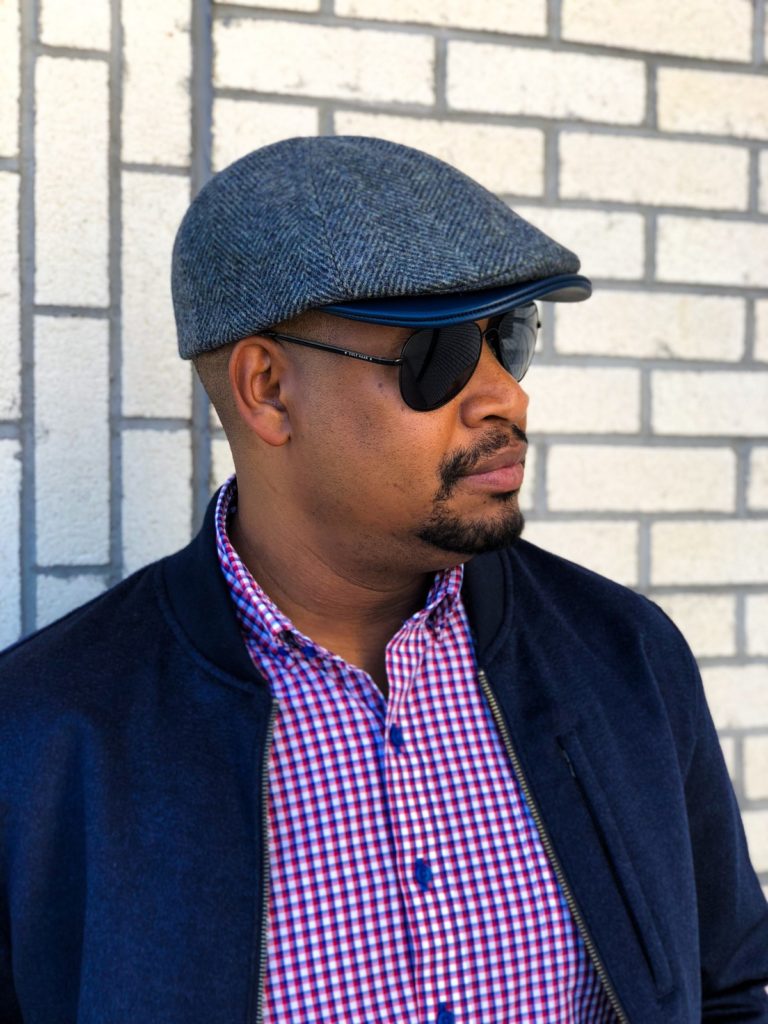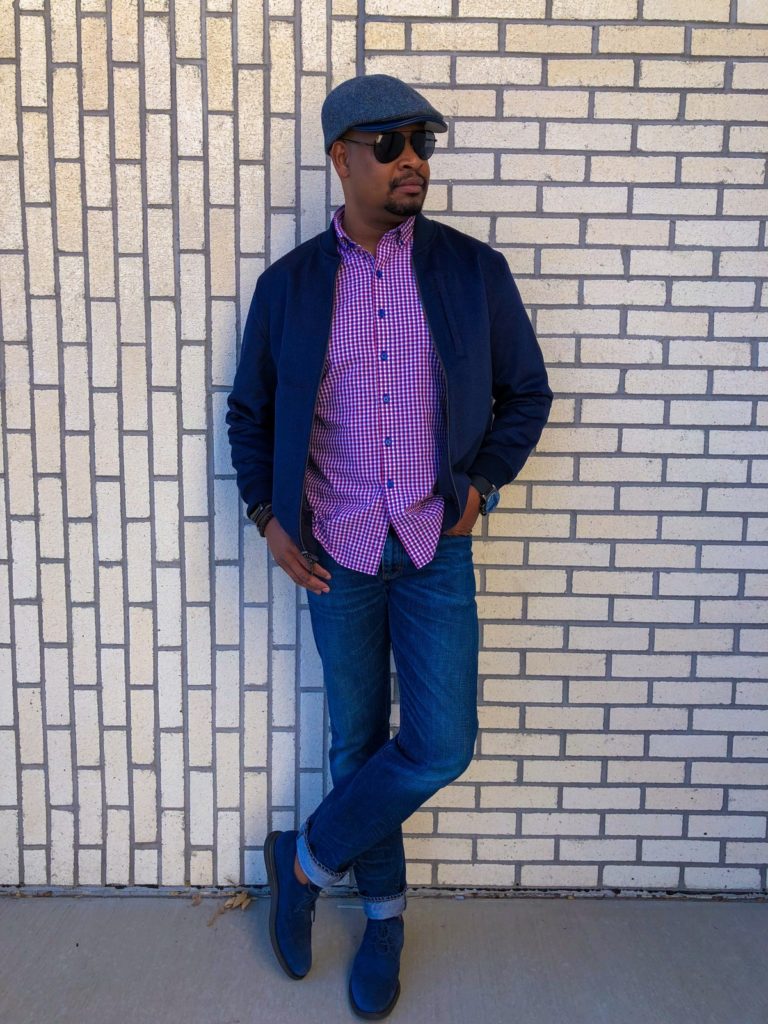 Looking to be a little more rugged, I went with a blue flannel Nike SB shirt, distressed black denim from J. Crew, charcoal bomber jacket from Banana Republic, and a gray suede moto zip boot from Cole Haan.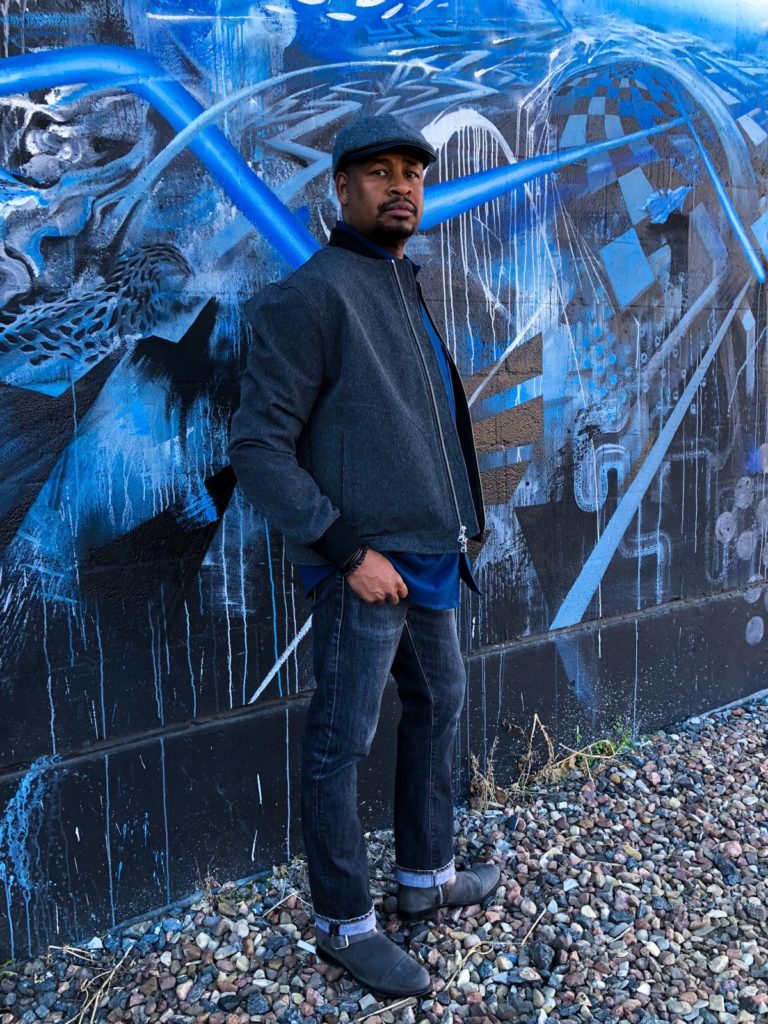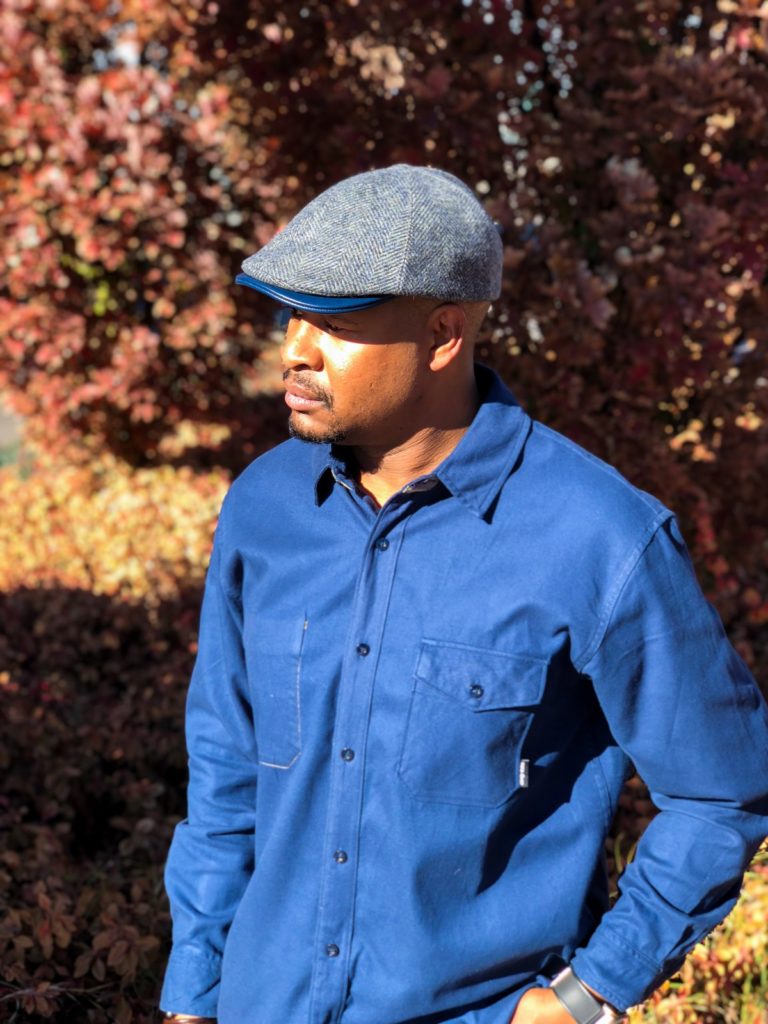 If you are planing to take this hat on a trip, it will demand that you choose a boutique hotel like the Halcyon. It wants to be seen so dress accordingly. It's also a hat that would want you to drink something more sophisticated so leave the beer for another night and order a Boulevardier.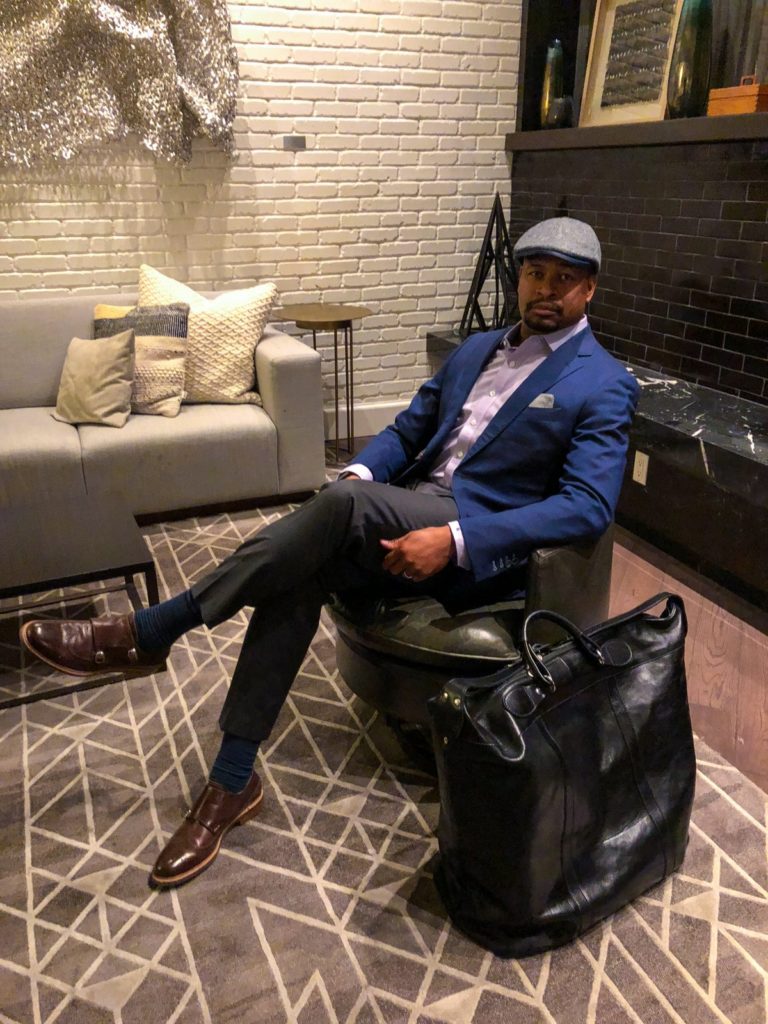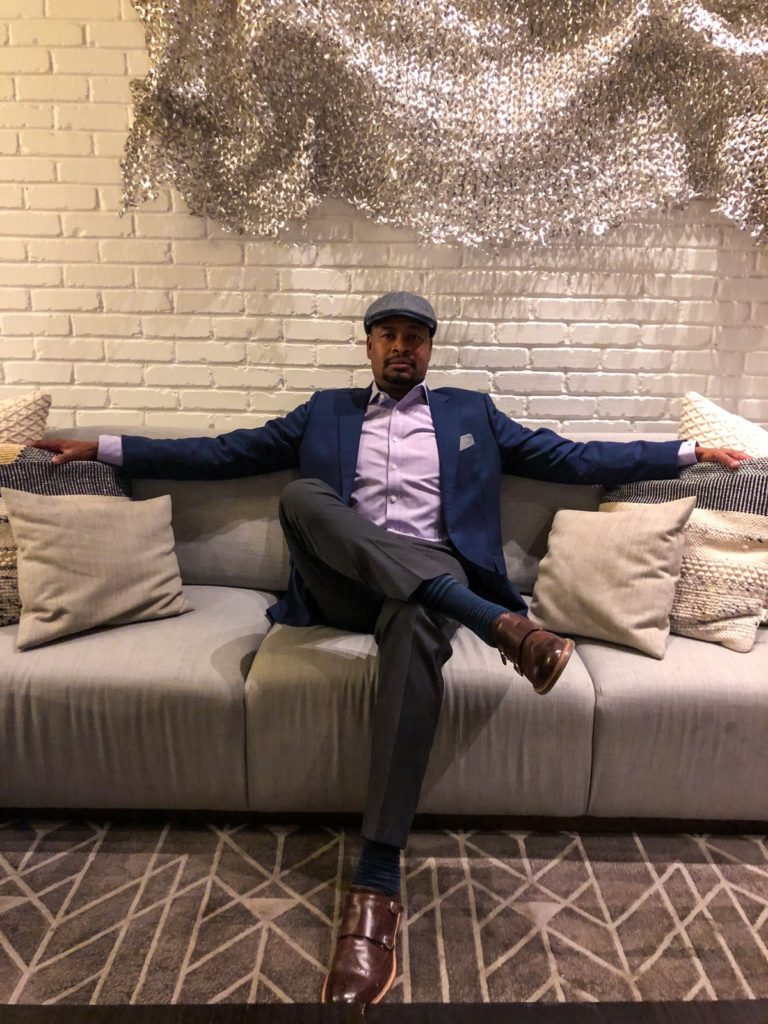 Please follow and like us: