I'm a Denver native city guy that appreciates nature but doesn't spend a ton of time in the "great outdoors."  You will not see me driving a Subaru with a bike rack on top and a storage unit loaded with camping gear.  You will, however, find my collection of vintage Nike shoes, cocktail glasses, golf clubs, 7ish pairs of golf shoes and other random stuff.  A few weeks ago, I had the opportunity to stay at a friend's condo in Vail for a long weekend, so I took full advantage getting up the mountain that I typically admire from the 9th floor window of my downtown condo.  It  had been quite a few years since I was last up there and it has definitely changed a lot.  It used to only take about and hour and forty-five minutes from Denver to get to Vail, but, with all the growth and tourist who don't know how to drive in the mountains, it certainly takes much longer now.  So why Vail in the summer?  There is a ton of things to do without the cold and snow, that's why.  You can hike, ride road and mountain bikes,  shop at great boutiques, dine at excellent restaurants, and much more.  Plus, there's nothing like fresh mountain air and the zen of getting out of the city to recharge the batteries.  Here are a few of my favorite places to eat, shop, and things to do while you are up there.
First things first, you need a getaway car that will get you up to the mountain quickly and in style.  This trip's car of choice was a Audi A4 that I took full advantage of using the paddle shifters for added excitement.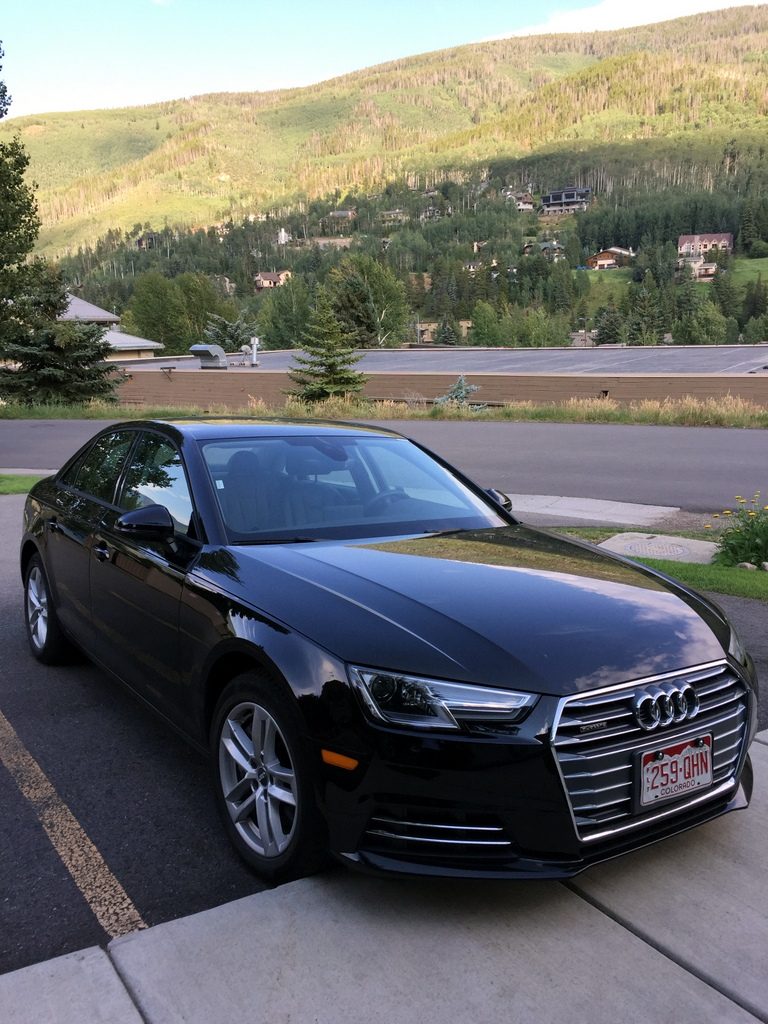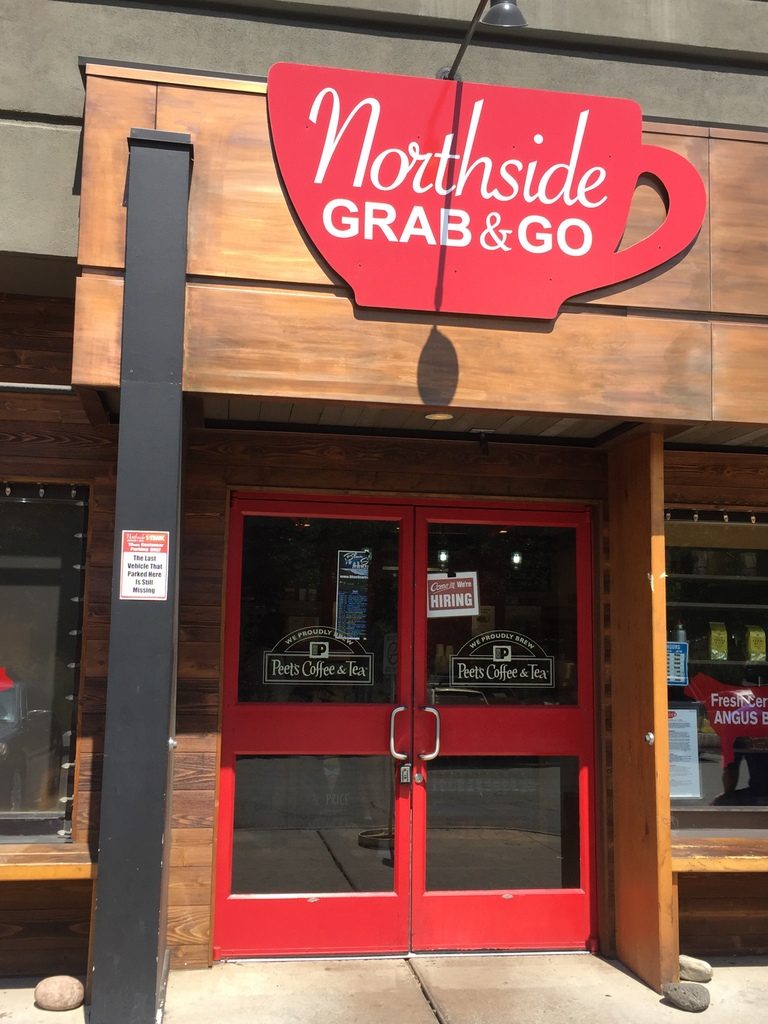 One of my favorite places to grab a quick bite for breakfast is the Northside Grab & Go.  The breakfast Crepe with eggs, bacon, sausage, diced potatoes, and a little maple syrup is fantastic.  They got there start making fresh doughnuts and I highly recommend you grab one of those too, they are worth it. I especially loved the cinnamon roll.  They do have a bunch of other things from sandwiches, smoothies, groceries, and more, so check them out.  There is no seating, hence the name, Grab and Go.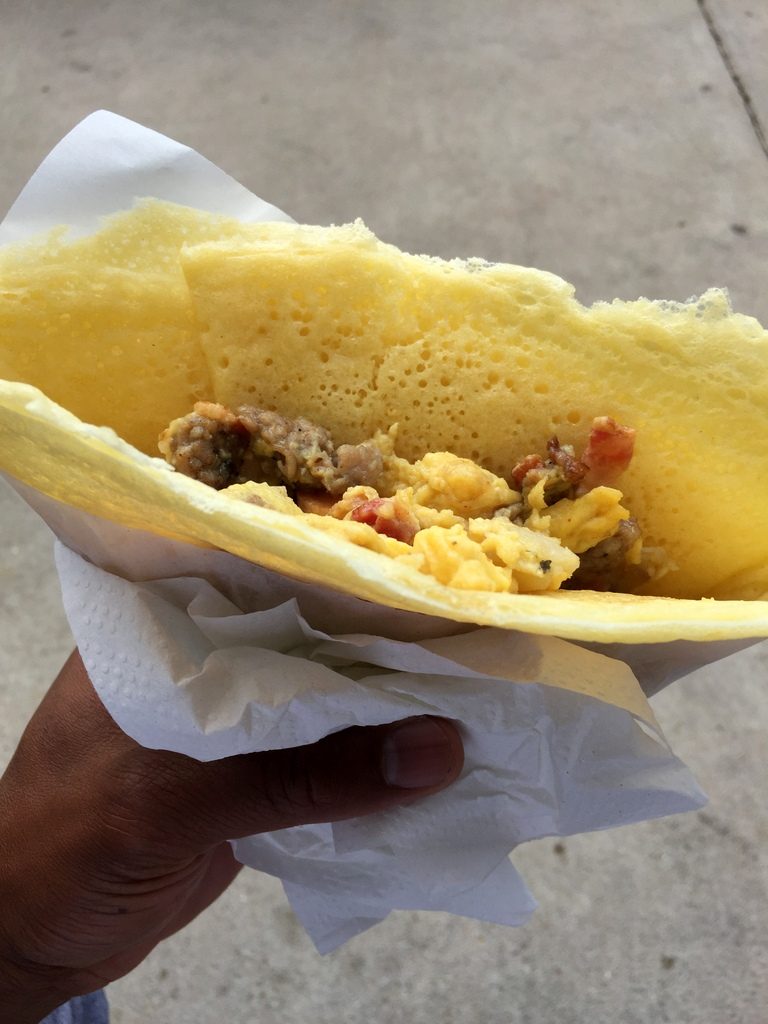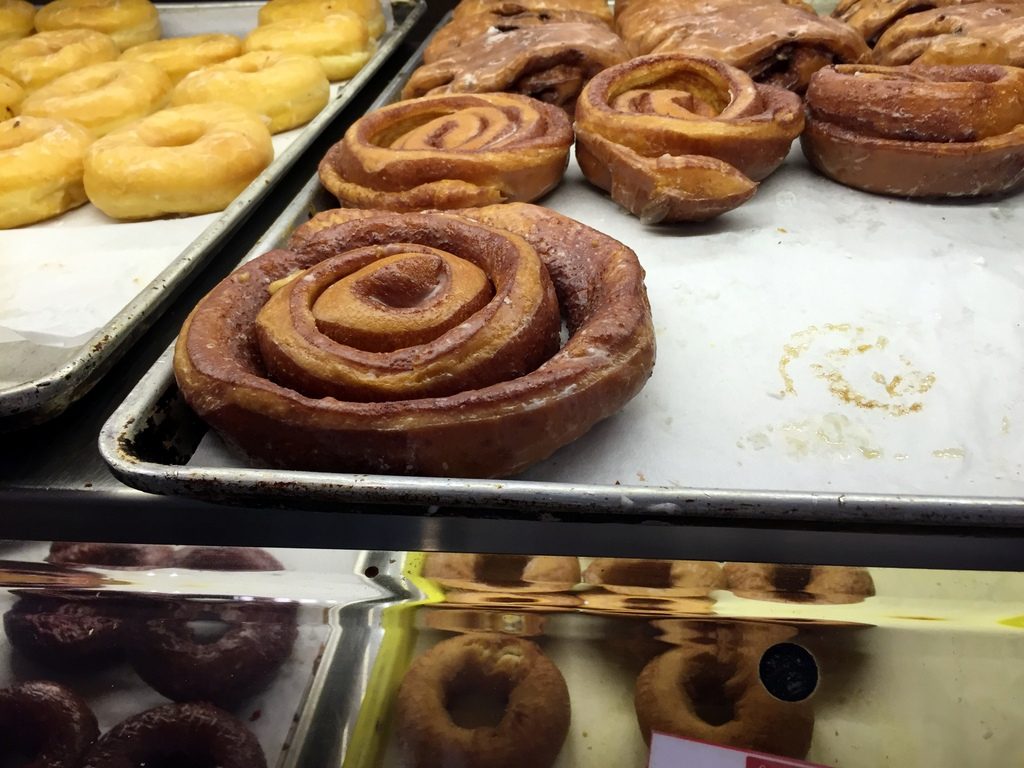 Next, you will want to take the morning/afternoon and ride one of the gondola's up to the top of the mountain, either Lionhead or Vail Village.  Make sure you dress in layers because the weather can change quickly and the temperature can vary quite a bit from the bottom to the top of the mountain.  There are plenty of hiking and mountain bike trails (you can rent or bring your own bike) to check out. They have also added an alpine slide, ropes course, and a restaurant/bar at the top of Lionshead.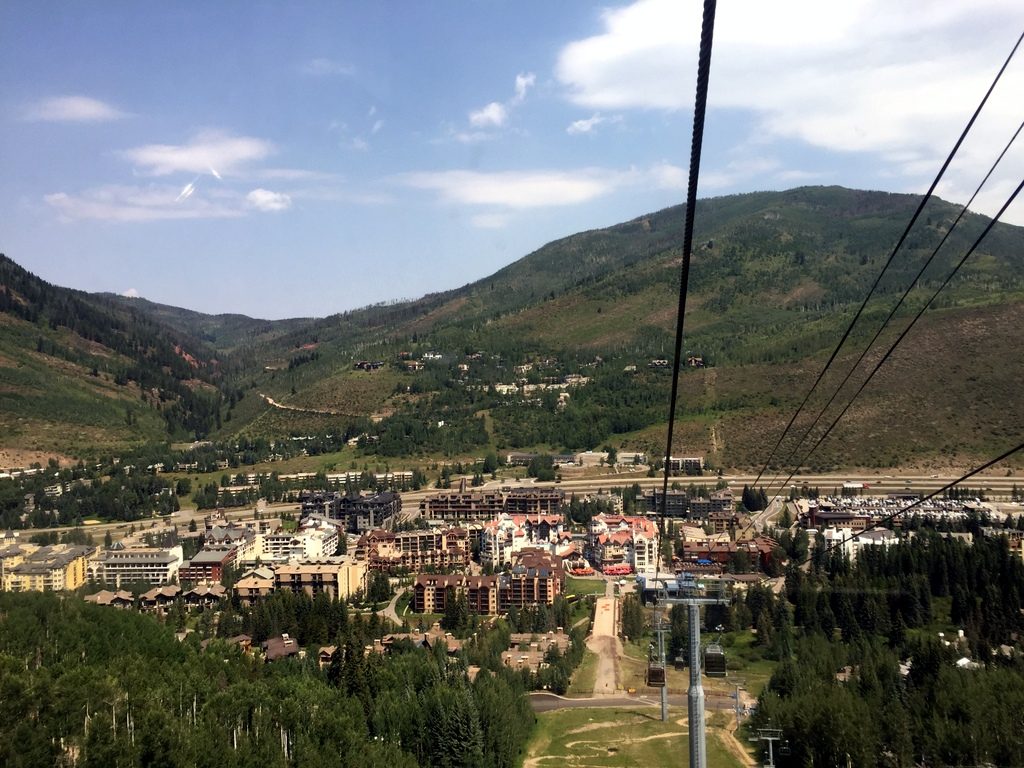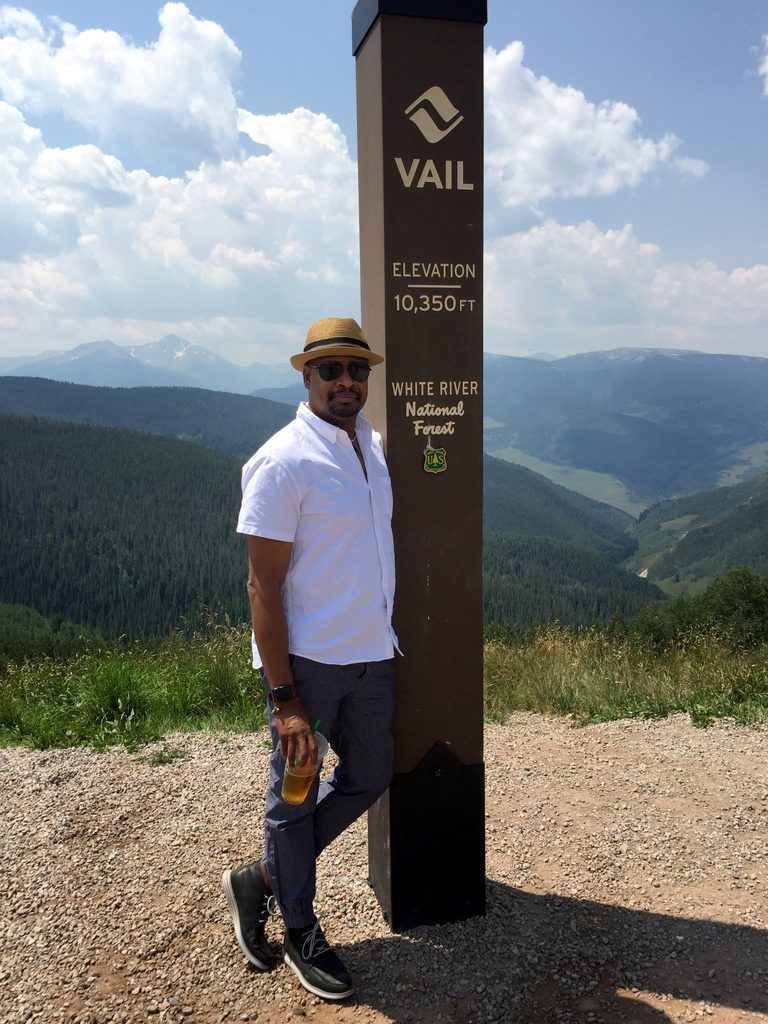 There are a lot of great places to go for dinner, but one of my favorites is Sweet Basil!  I would recommend reservations because it is a hard place to get into.  The food is amazing with some of the best seafood even without being next to the sea.  The halibut and the seafood linguine was amazing with lobster, scallops, and shrimp.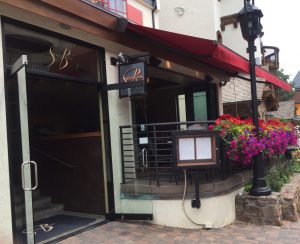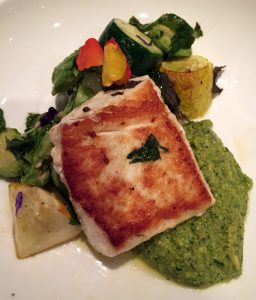 Shopping and vacation for me go hand and hand, I'm sure not surprisingly.  I always love checking out what's available everywhere I go.  You can get everything from the Vail tourist tee to high-end luxury clothing.  I personally don't own anything that says Vail, Colorado, or any other place in the state.  It seems odd to me since this is the backyard I grew up with.  However, since my dog is from Kansas, she loves sporting her new Colorado collar.  A great place to check out for the guys is Arriesgado Clothing Company that has a variety of options to get you outfitted from head to toe.  I also really enjoyed Avalon Clothing Company that carries a great selection of pieces from Moncler.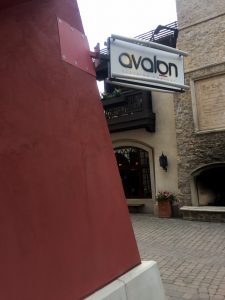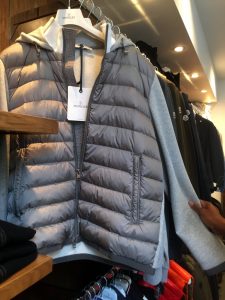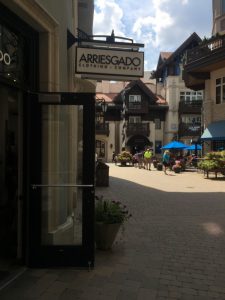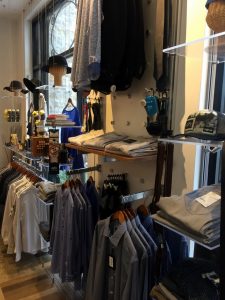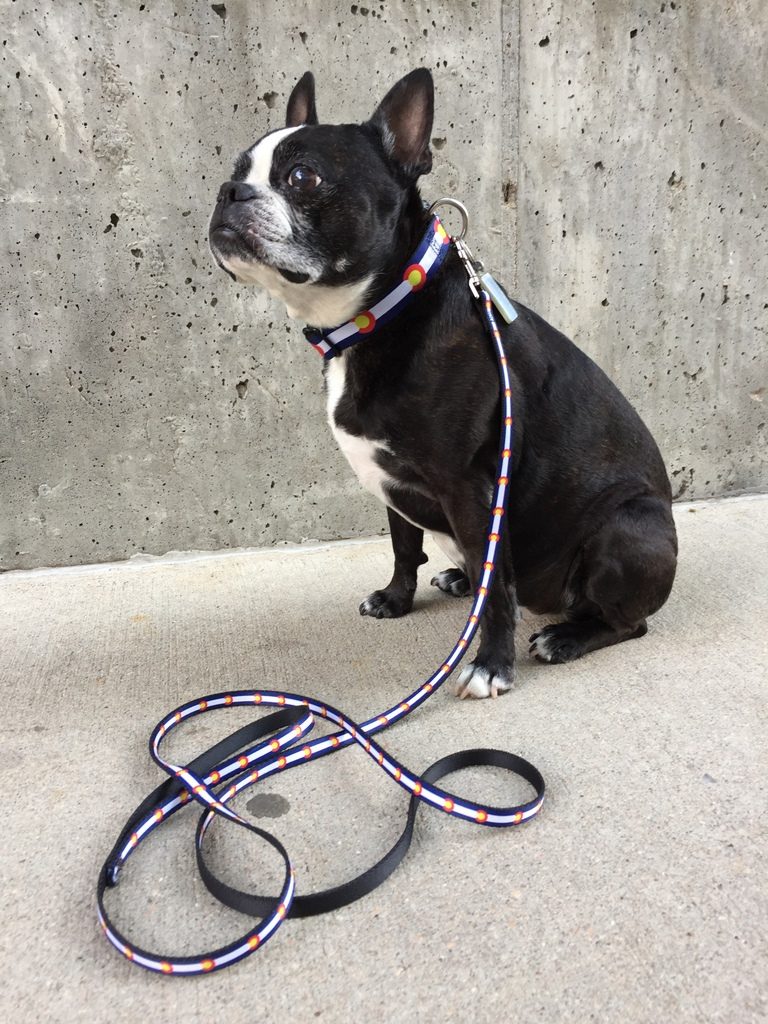 Please follow and like us: