I get excited when it comes to shoes!!!  In my book, you can never have too many pairs of shoes; even if that means you have to buy a bigger home!  Here are 4 bonus shoes you should own.  I start every day with the shoes and then build my outfit around them.  The shoes you wear and how you take care of them says a lot about you (we will talk shoe care at another time) so make a statement!
Part 1 (5 Shoes Every Man Should Own) covered the basics so now we can move to the next level.  Let's start with two additional casual options at the bottom of the next picture (dog sold separately).  Every guy should have a pair of drivers (bottom left) even if you don't have a Porsche.  This Spring, Cole Haan has a ton of colorful options pictured in the next photo.  You should also pick up a pair of fun penny loafers.  Both options work well with jeans, chinos, and shorts.  How do you wear them, you ask?  Instead of putting on some flip flops or tennis shoes grab these out of your closet.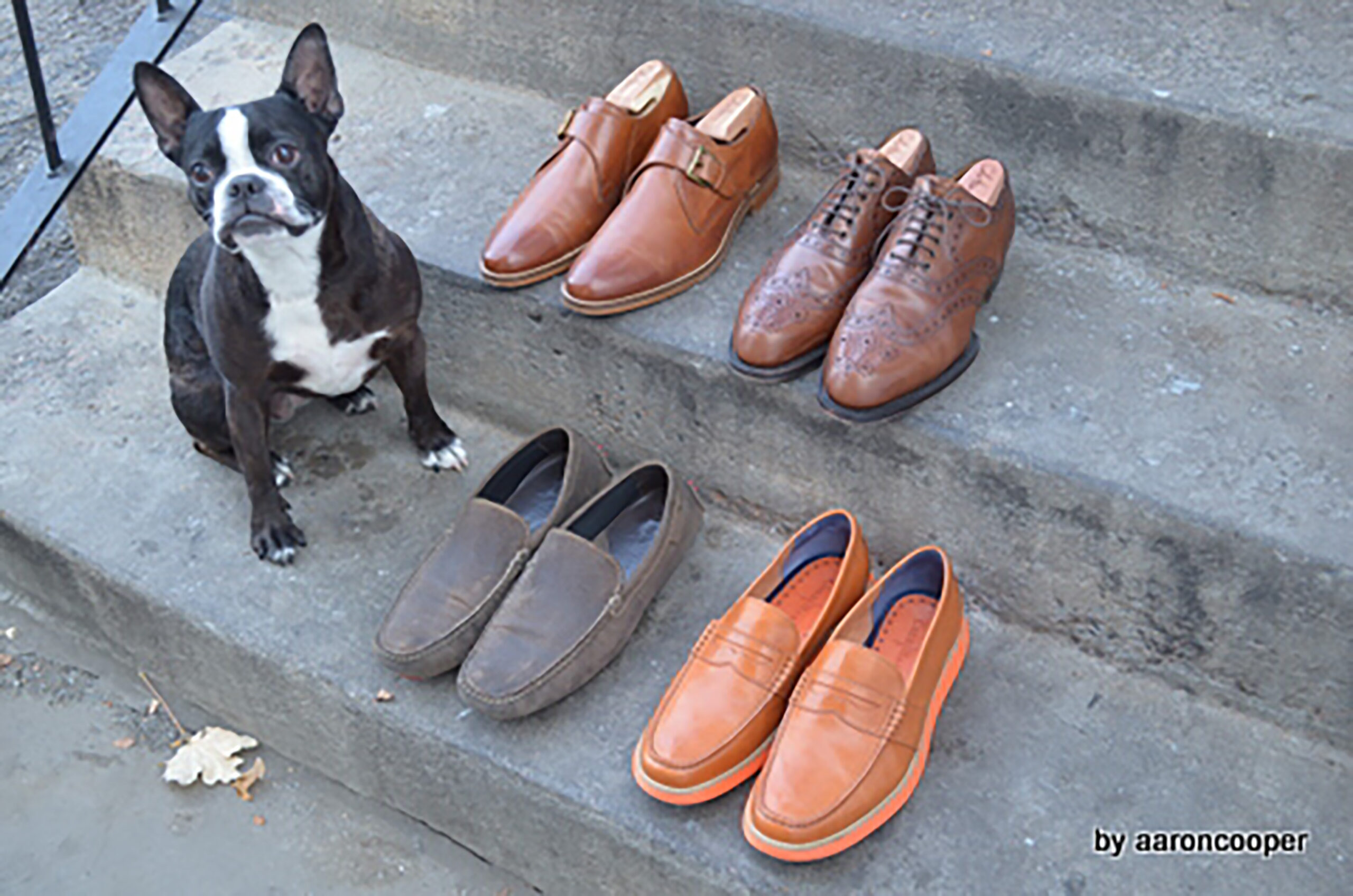 Here are some addition options in a driver for you to see.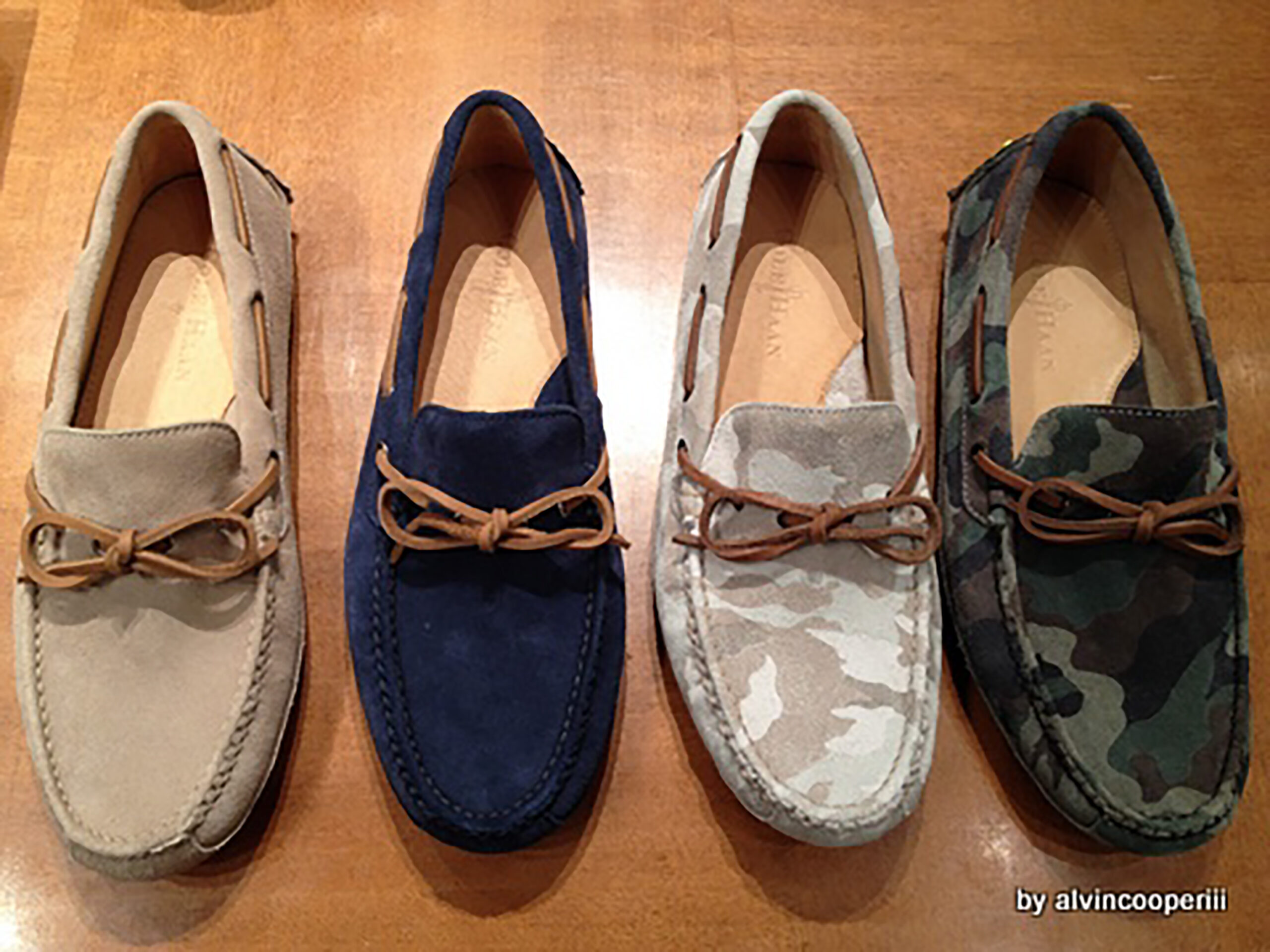 The next two shoes you should add to your collection are on the dress side.  On the top left is a Monk strap shoe that every man should have in their closet.  They are versatile and you can get them in a single strap or double.  I have both options.  They also come in a plain toe, cap toe or wing tip, and they can be dressed up or down.  Last but not least the wing tip dress shoe on the top right.  Nothing says class like these.  My dog, Teddy Swoosh Cooper, gives this collection a thumbs up and so should you.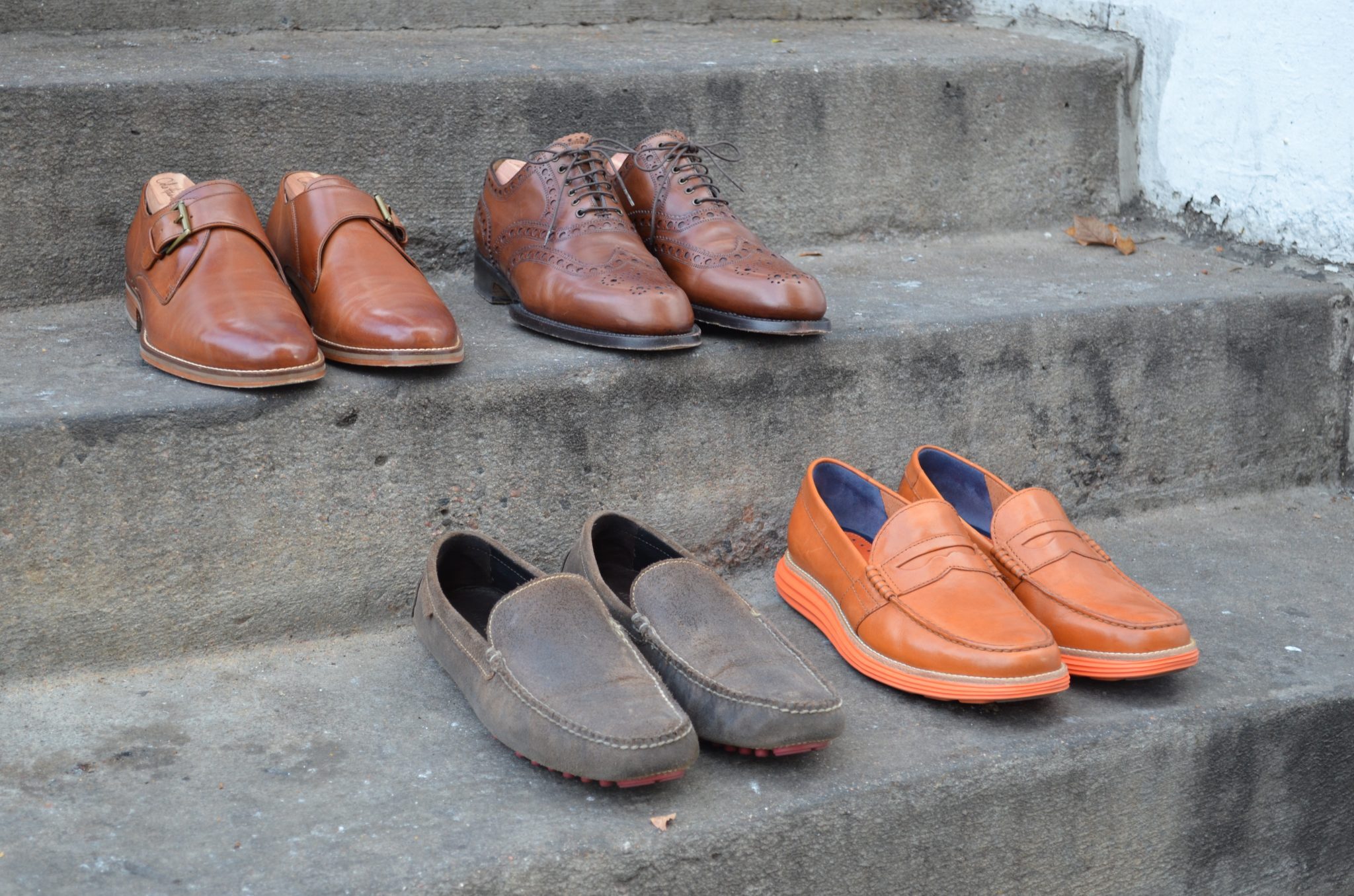 The moral of the story!  Get more shoes in your life!