If you are into Whiskey, a must-see stop is the tasting room for the 10th Mountain Whiskey & Spirit Company. They named their distillery after the 10th Mountain Division of the US Army that trained near Vail in the 1940's.  I don't want to bore you with a military history lesson, however, you should check out what the 10th Mountain Division accomplished.  Let's now get into the whiskey and spirit review.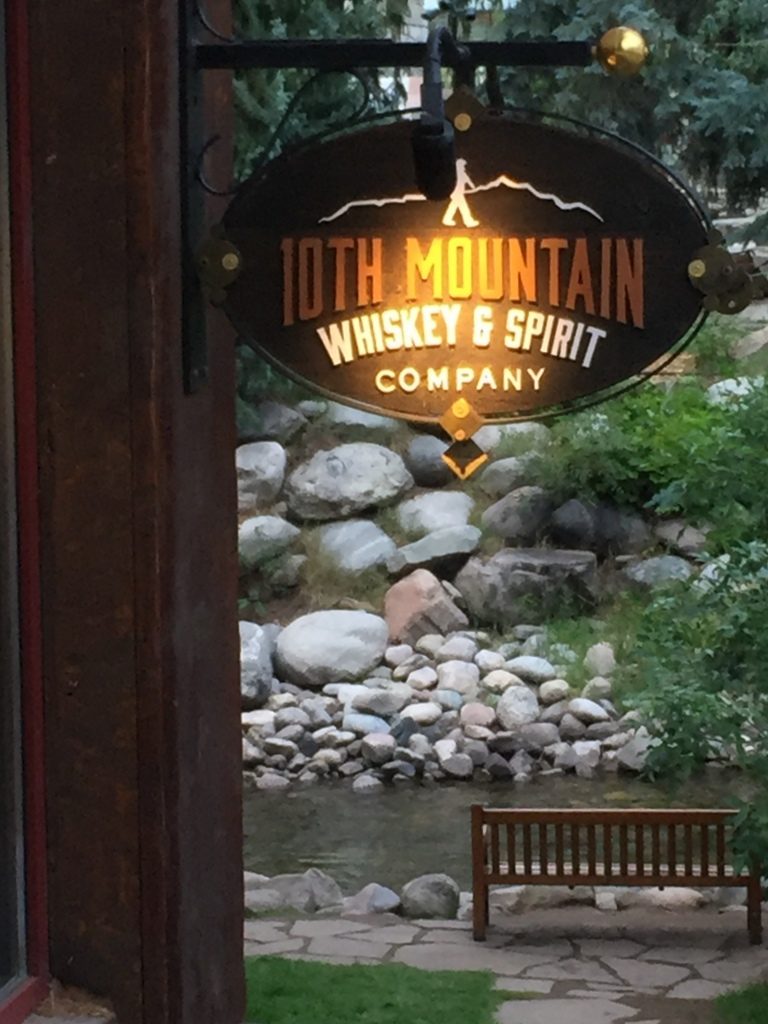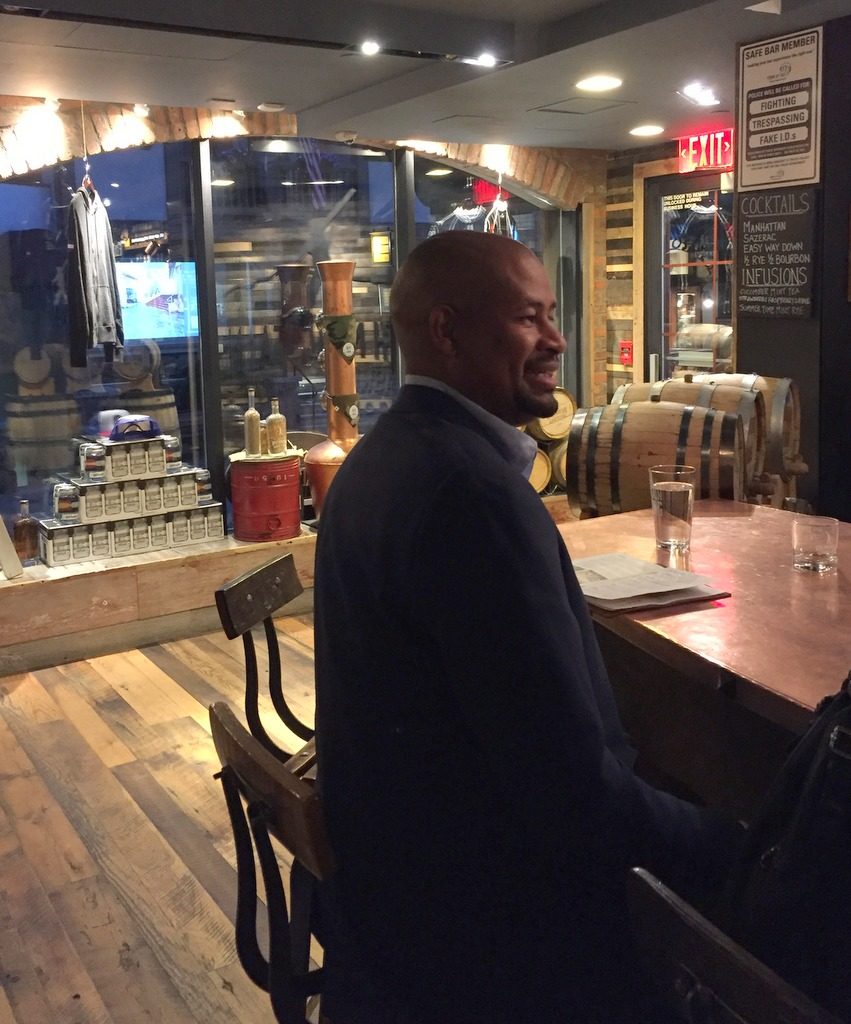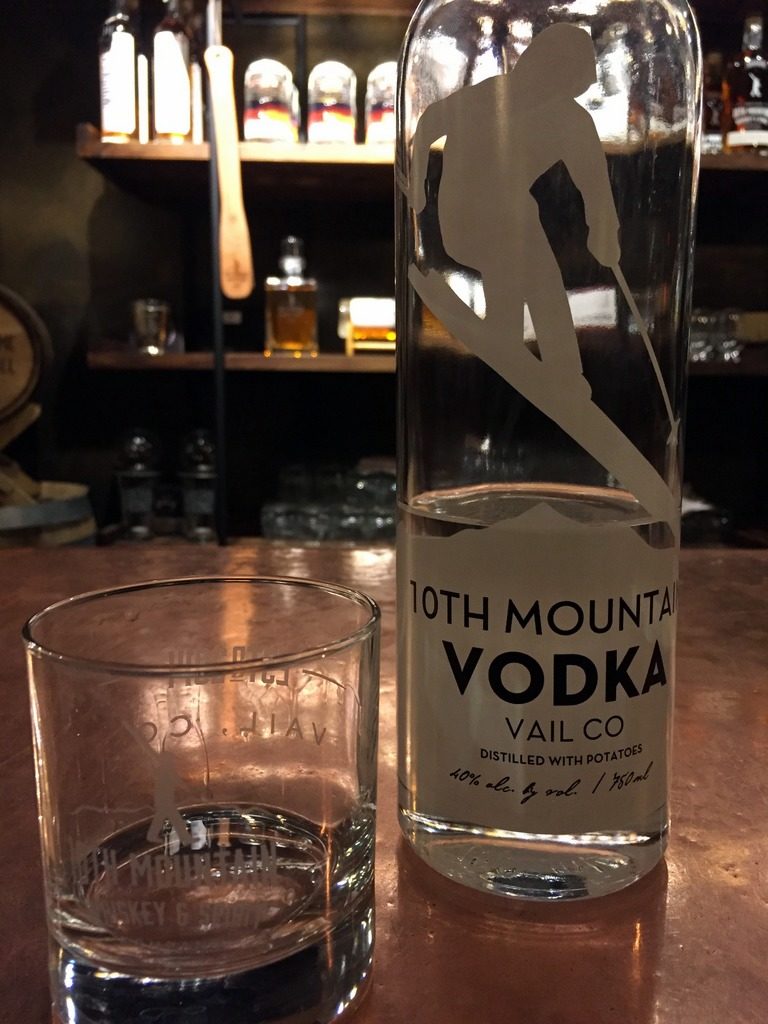 Most distilleries start out producing Spirits first (the clear stuff) like vodka, gin, or rum.  Doing this enables them to sell a spirit right away because you don't have to deal with the aging process deal.
The 10th Mountain Vodka was my first libation to try.  It is a potato vodka and I will admit I was not very excited for it.  I have drank a lot of vodka neat and in martinis in my day and have never been a big fan of potato vodkas.  I have always preferred the smoothness of a grain or grape vodka and have 12 different bottles at my home bar (The Original Cooper Lounge). I was pleasantly surprised by smoothness of the 10th Mountain Vodka! It was light bodied with a slight sweetness to it and finished very clean.  I would definitely recommend it and was happy to be off to a good start with my tasting.
Next was the Moonshine. I have very little experience with this spirit and what I have tried wasn't great.  Will I buy a bottle of this to have at home? Probably not, but it was smoother than I expected with a hint of corn smell and taste and pretty dry finish. I could definitely see having this in a flask after a cold day on the slopes or during a cold football game.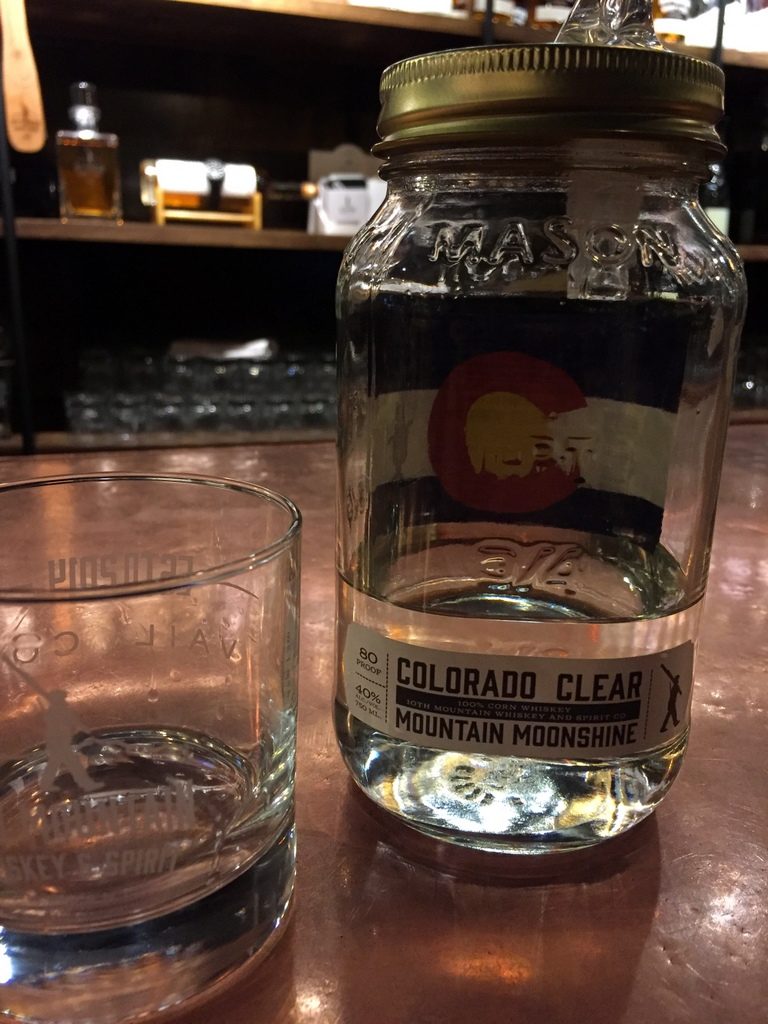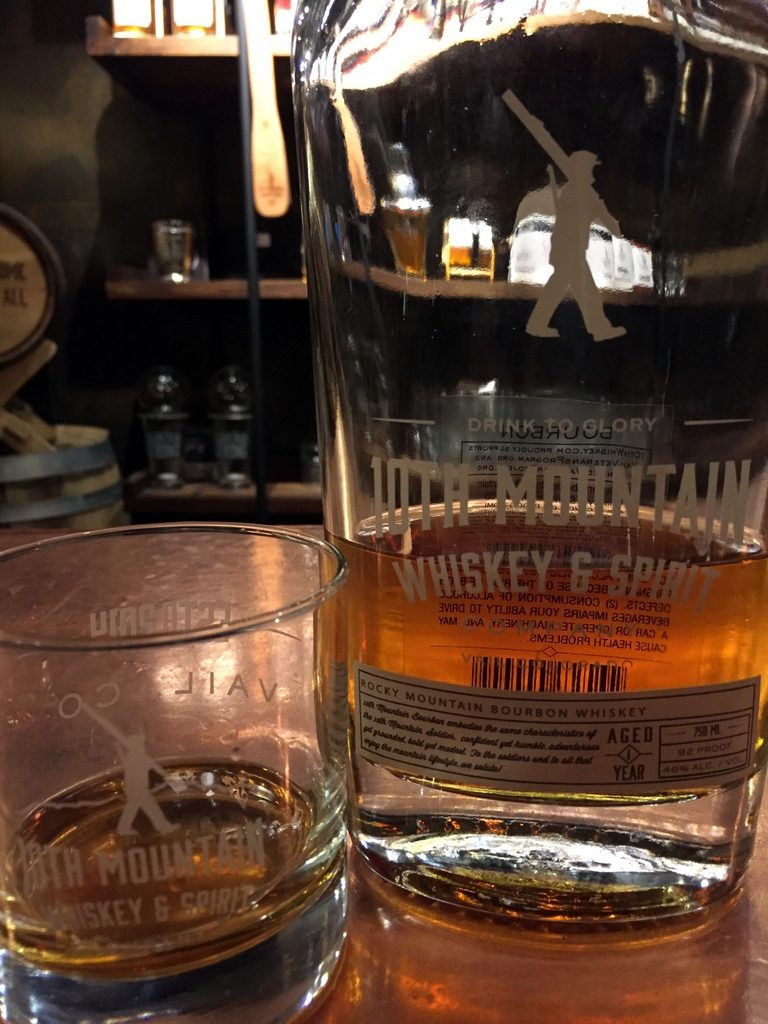 On deck is the Rocky Mountain Bourbon and it was a good one.  It had a nice amber color and I really noticed the vanilla finish.  My bartender told me they use 75% corn and then finish it off with an combination of rye and barley.  I  would definitely pour one over a big cube, but may enjoy it more in my Manhattan or Old Fashion.
I am going to go out of order from the tasting so I can save the best for last.  I was not expecting them to offer a Cordial but they do.  It was a little sweet for me but I can definitely see an audience for it.  Now, moving on to my favorite spirit of the night.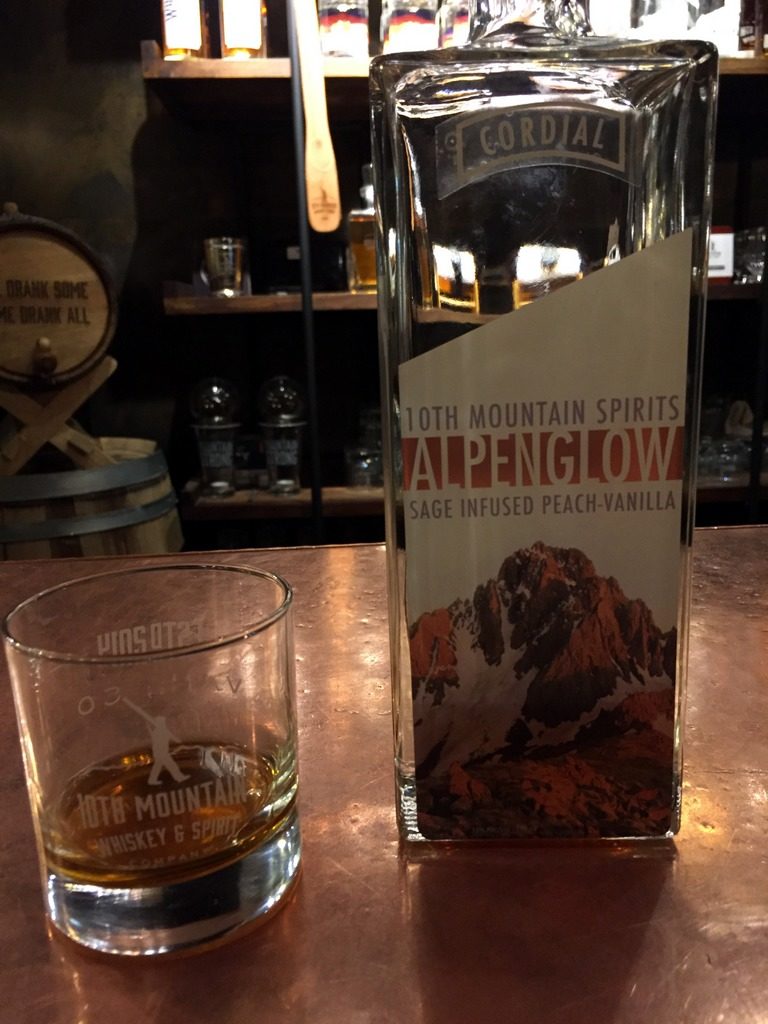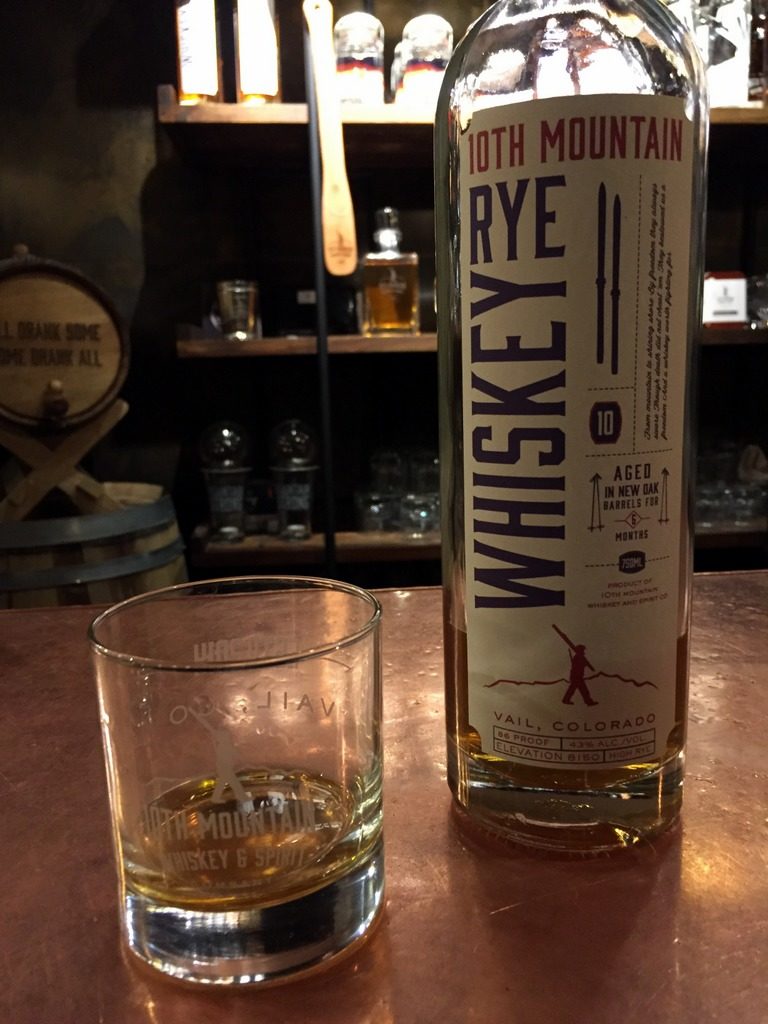 The Rye Whiskey aged in new oak barrels was my favorite and the new addition to my bar.  It had a nice golden amber color and I could smell the caramel and cinnamon.  I personally couldn't pick up the fruit aroma but I also don't have the best sniffer.  It finished dry and I would take this neat or on the rocks, depending on my mood.  Get a bottle and give a bottle because the price point is right.  Cheers!!!