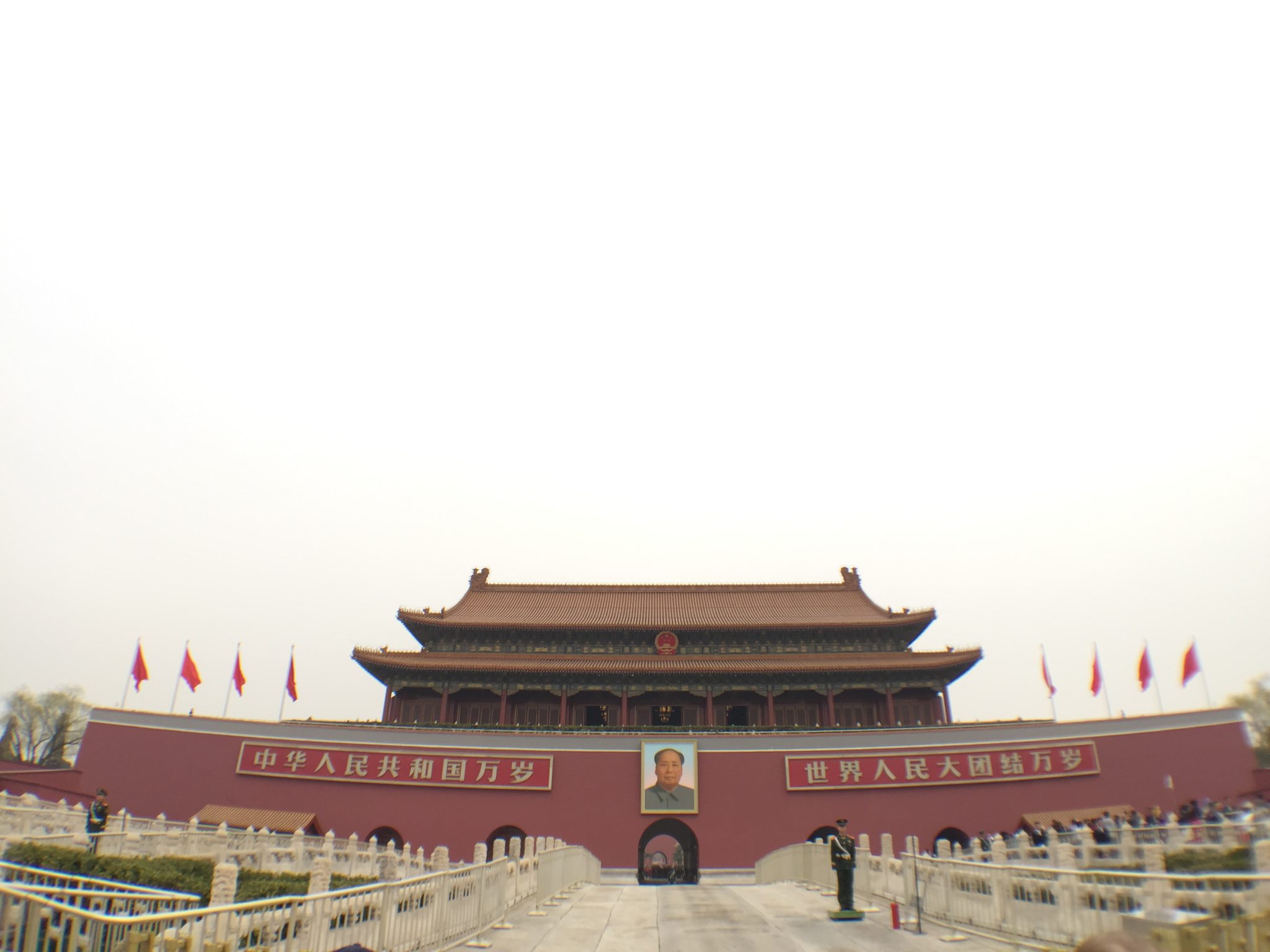 I have always wanted to go to China since I was a little kid.  Growing up, I studied several martial arts that started with Kung Fu and, of course, I was obsessed with Bruce Lee movies. I remember saying to my grandfather, who is part Chinese, that one day I would walk on The Great Wall.  Not only did I walk on The Great Wall, I had the opportunity to see some very cool places in Beijing, Xi'an, and Shanghai that I will share over several blog posts.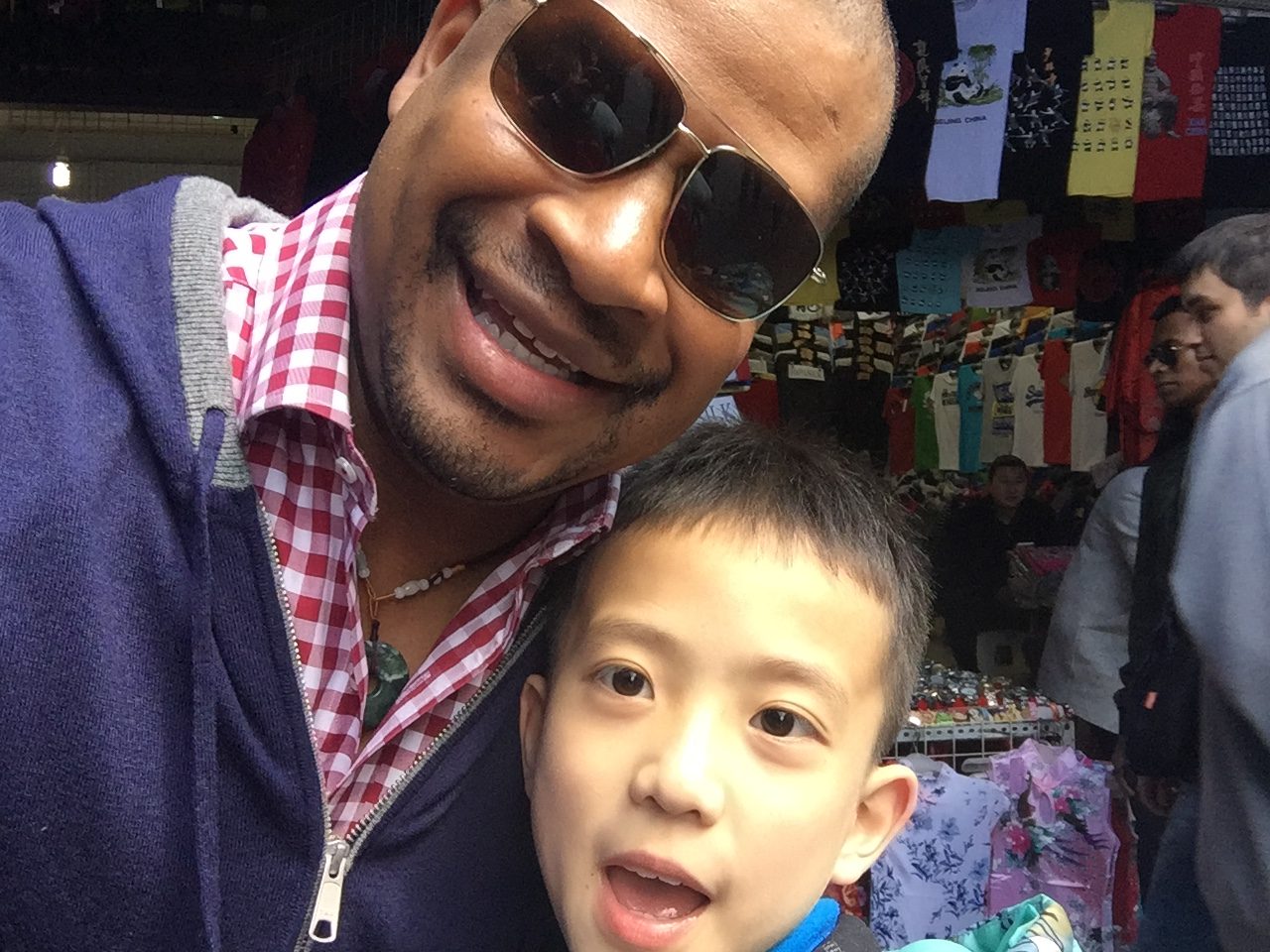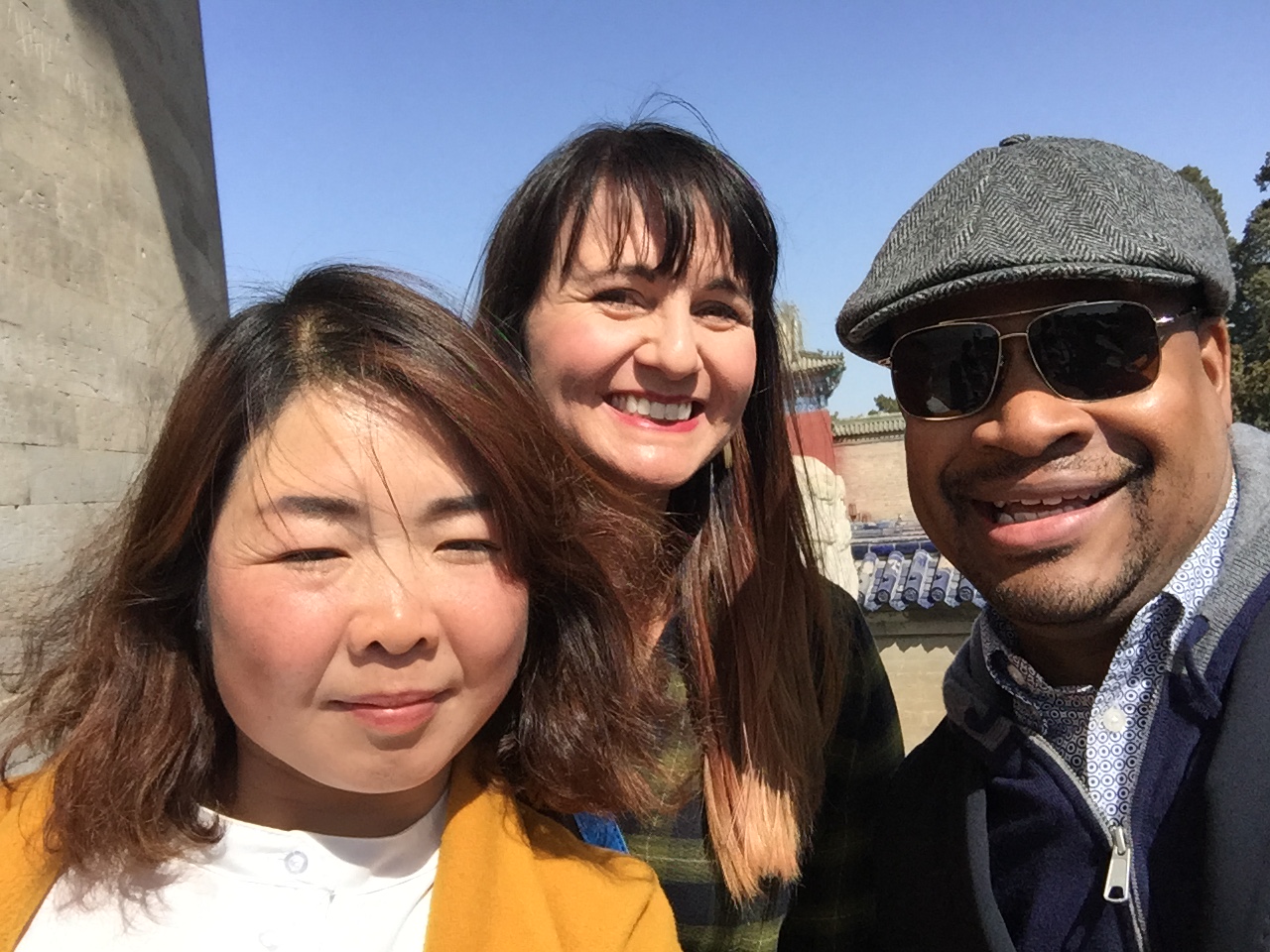 One thing I was not prepared for was my apparent celebrity status in China.  Being a 6'0″ bald, black guy from appearance (I am actually Chinese, Ethiopian, Mexican, Native American Indian, and Caucasian), I attracted a lot of attention.  Everywhere we went people wanted to take pictures of me or with me.  I would love to hear the stories they told back home about the "famous" person they saw or met.  At one point, I took a selfie of the woman taking a selfie with me, if that even makes sense.
We came prepared with pollution masks because we had heard and saw the pictures of how bad the smog could be in Beijing. Lucky for us, the first day was the only really bad pollution day but, of course, we forgot the masks in our hotel room.  The pictures sort of show how much pollution was in the air as it looks like a cloudy winter day in Colorado.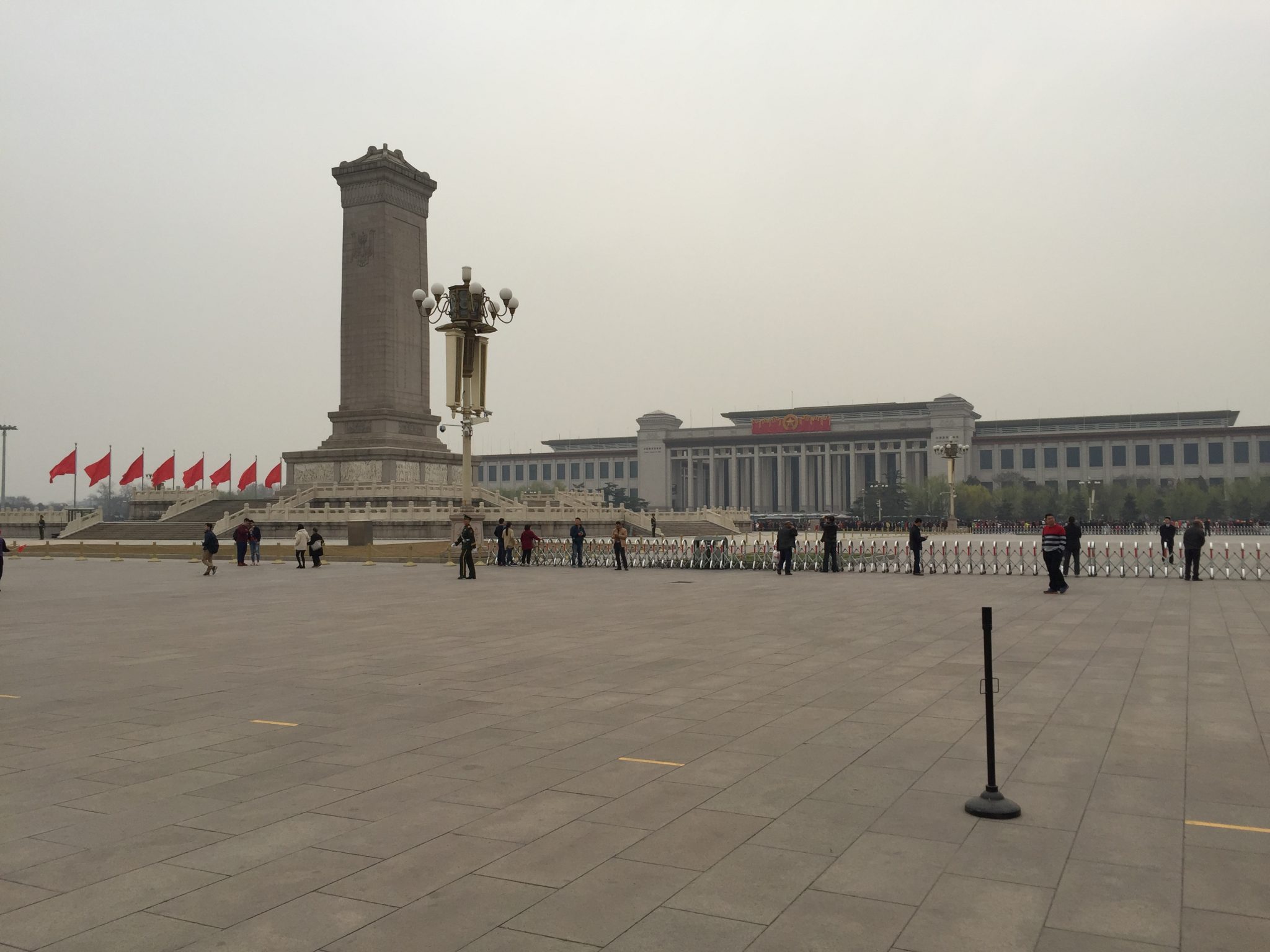 Our first stop was Tianamen Square, one of the largest city squares in the world. It is the site of several important Chinese historical events including the proclamation of the People's Republic of China by Mao Zedong on October 1, 1949 and every October 1st there is a large military display to celebrate the anniversary.  Some of the other notable events are the protests in 1919, 1976, and 1989.  On my next visit, I would like to tour the National Museum of China that is located at one end of the square as well as potentially tour the Mausoleum of Mao Zedong (the line was way too long).  The military presence was definitely felt in the capital city and photos of the military personnel were not recommended but I snuck a few anyways.  Tianamen Square was huge and I was told it can hold up to a million people.  There must have been a couple hundred thousand Chinese tourists there in their tour groups all wearing different colored hats.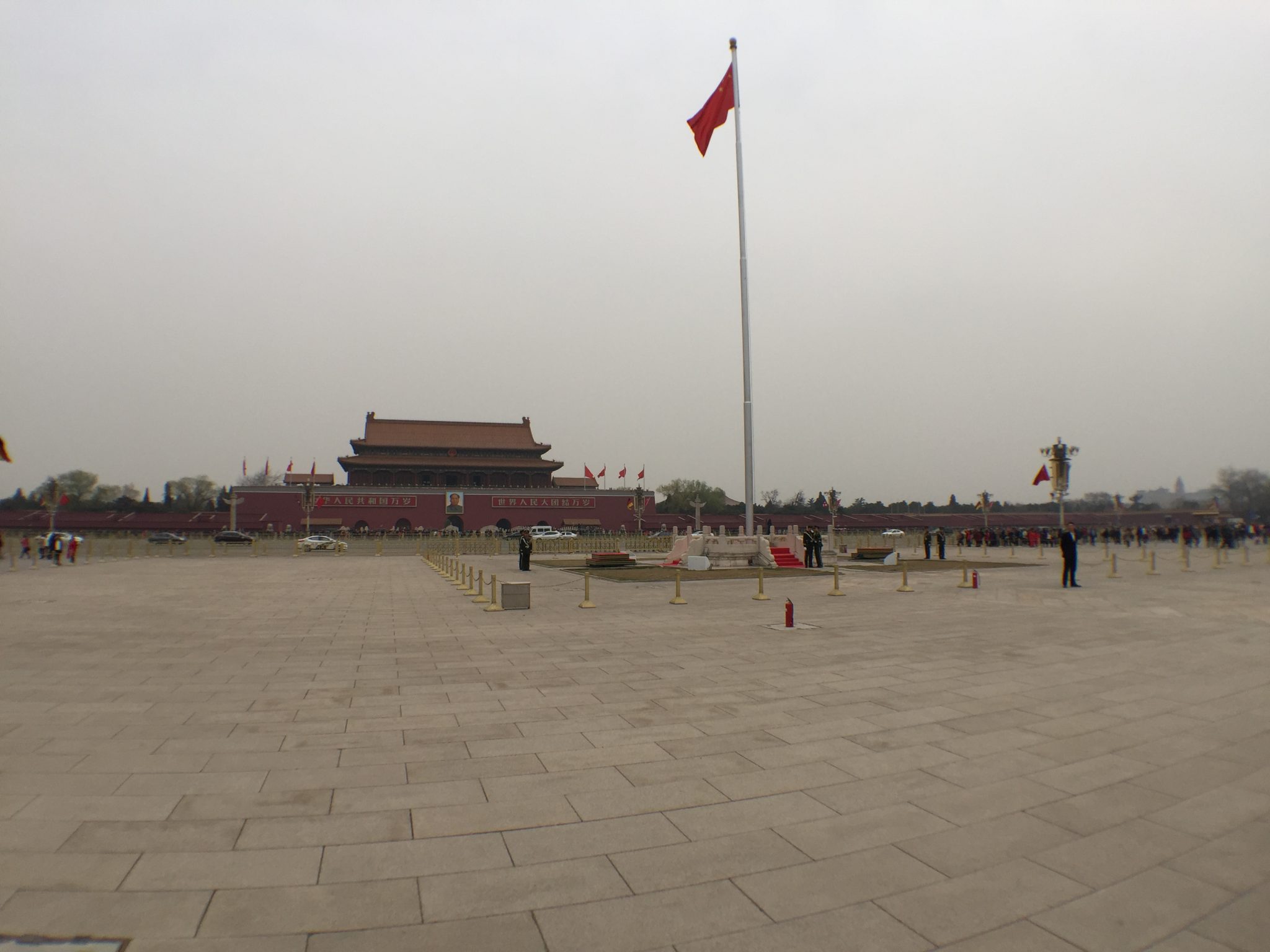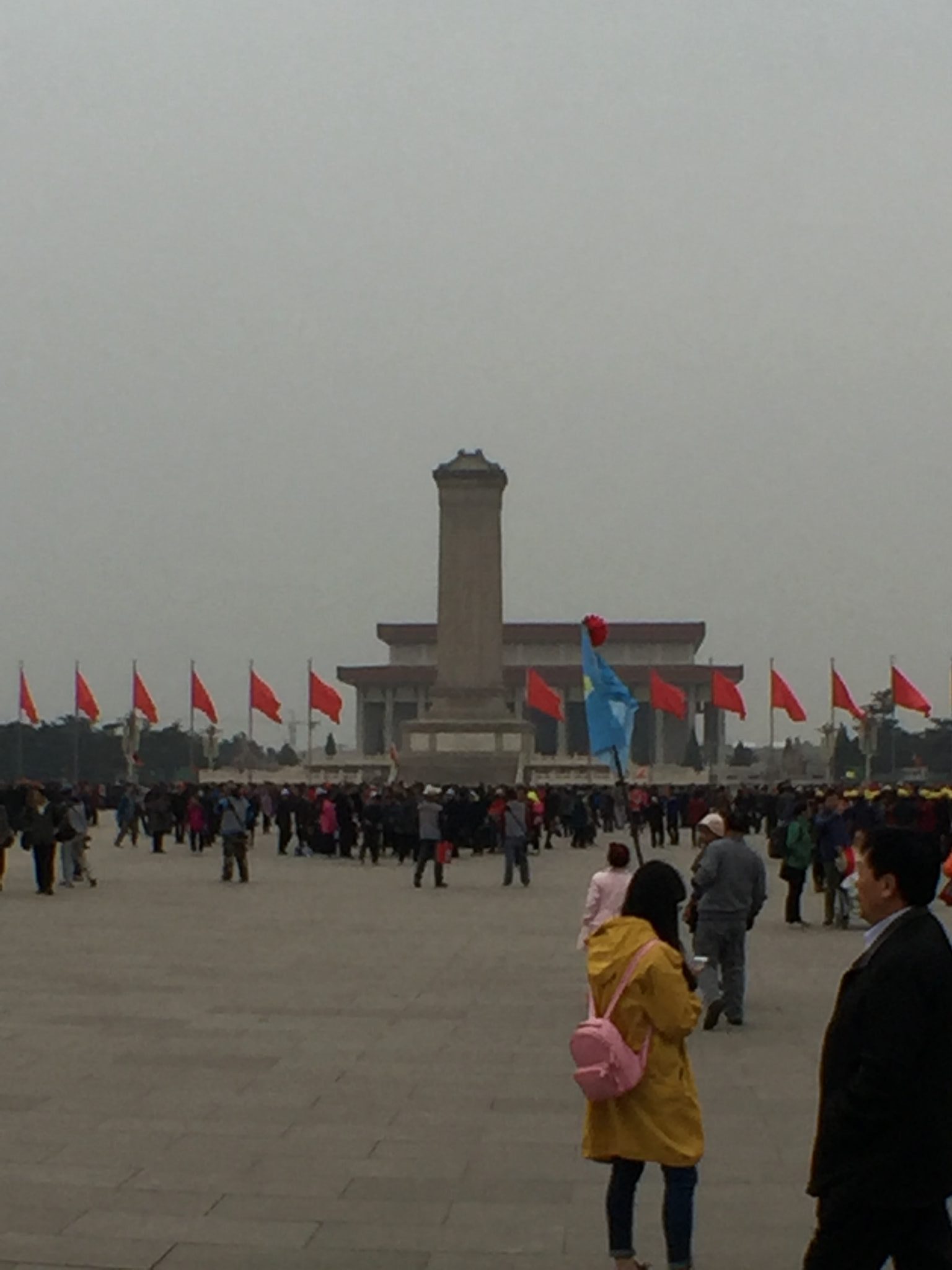 Just off the Tianamen Square is the Forbidden City, our next stop.  Watching Kung Fu movies as a kid, I always imagined what it would be like to walk the grounds of the Forbidden City and have an epic fight with a bad guy.  Pardon the day dream moment.  We were told they allow 80,000 people in per day to tour (that's a massive amount of people coming to see it every day)!  This was the imperial palace for almost 500 years that started with the Ming dynasty in 1420. I just tried to stand there and take it all in and it a small way it was hard to believe  that I was actually in a place that has so much history.  There are 980 building over 180 acres and its largest collection of preserved ancient wooden structures in the world.  We were told it took more than a million workers to complete the palace over a 14 year span.  The Forbidden City ceased being the political capital in 1912 and, under the Republic of China government, it was given over for public use.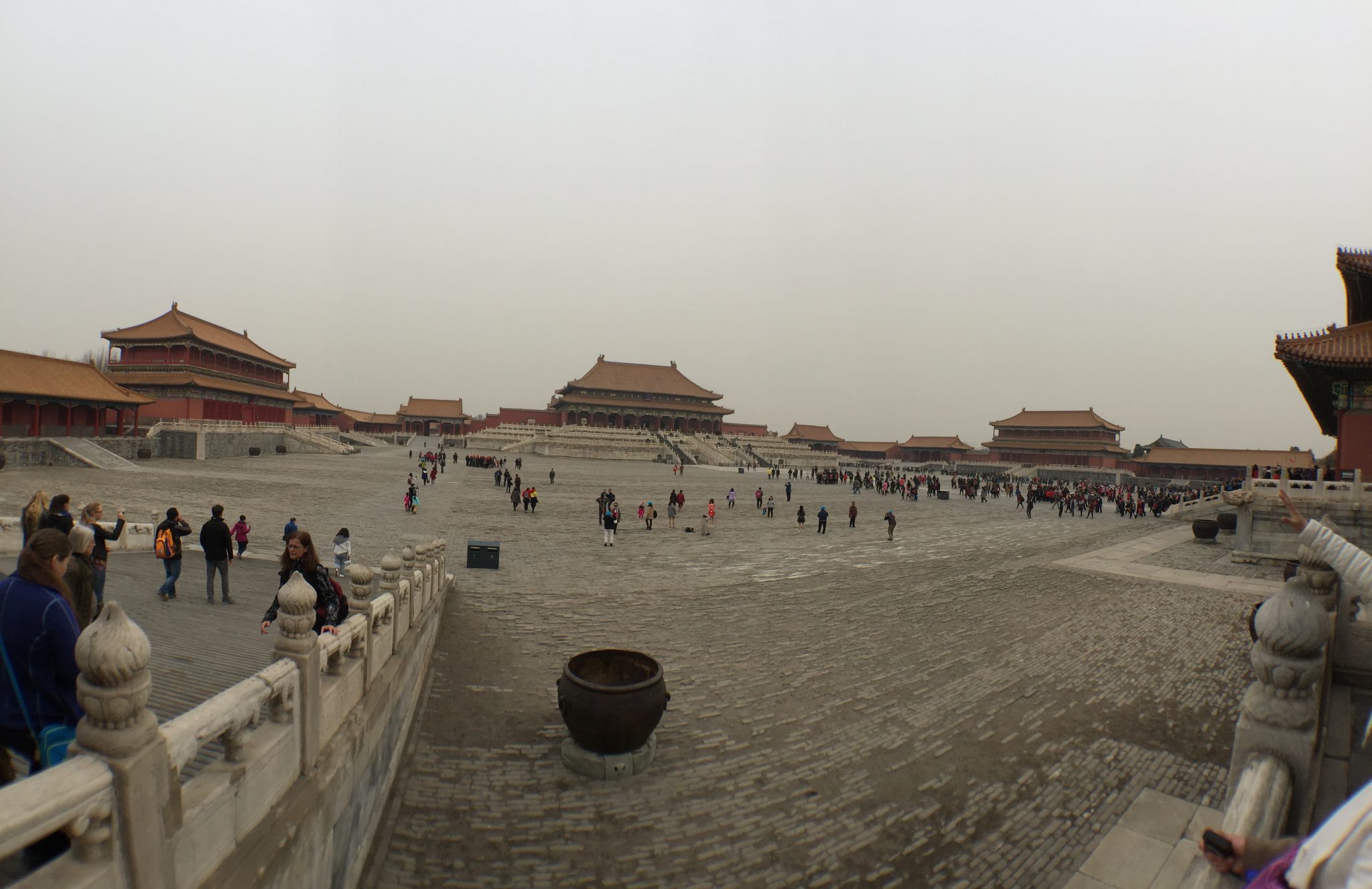 Obviously we didn't tour the entire 180 acres, but what we did see was spectacular. Forget the shear size of it, the attention to detail on everything was pretty incredible.  For me, it was amazing to just close my eyes for a few minutes and visualize what it must have been like to be here during those times.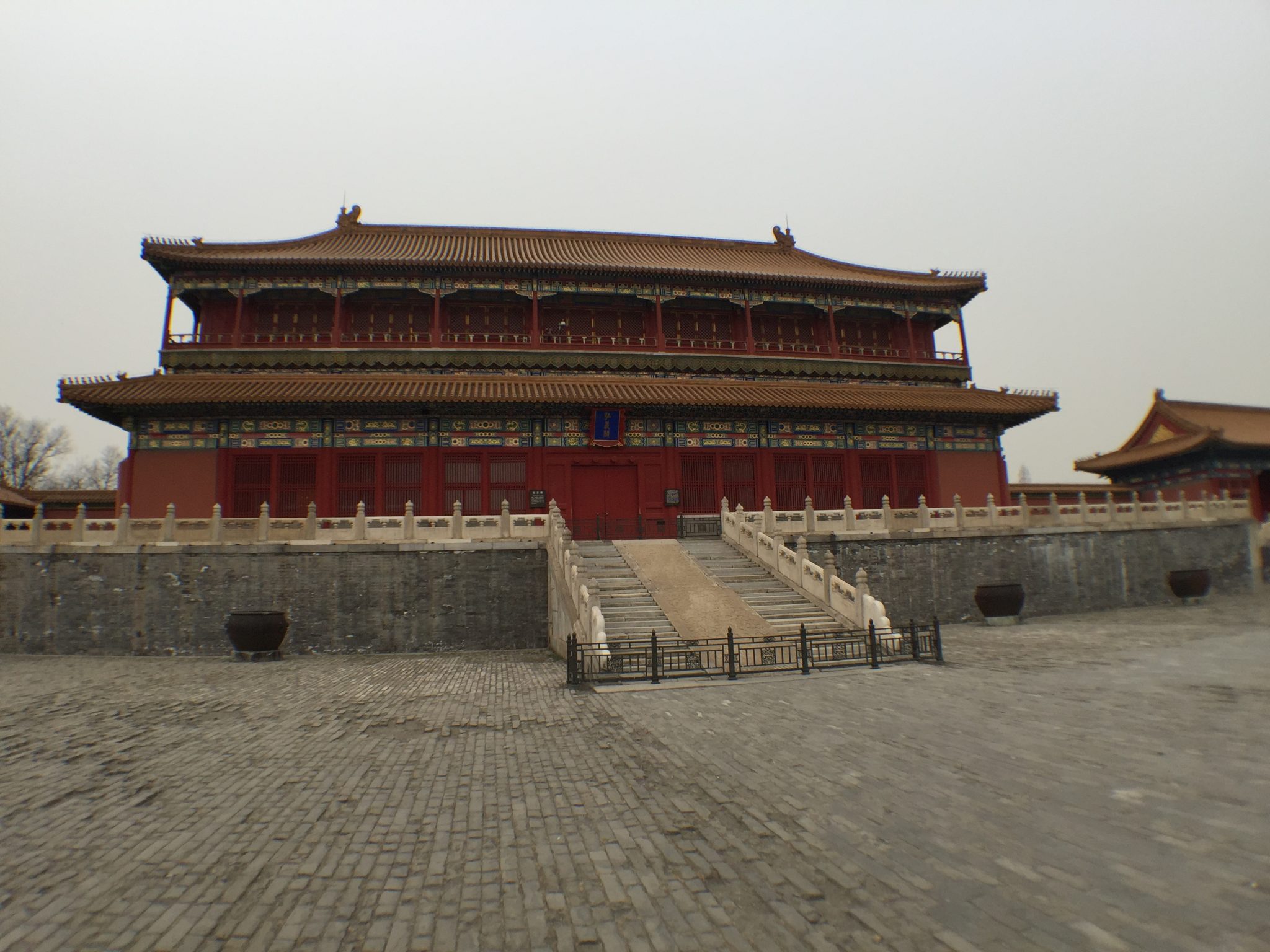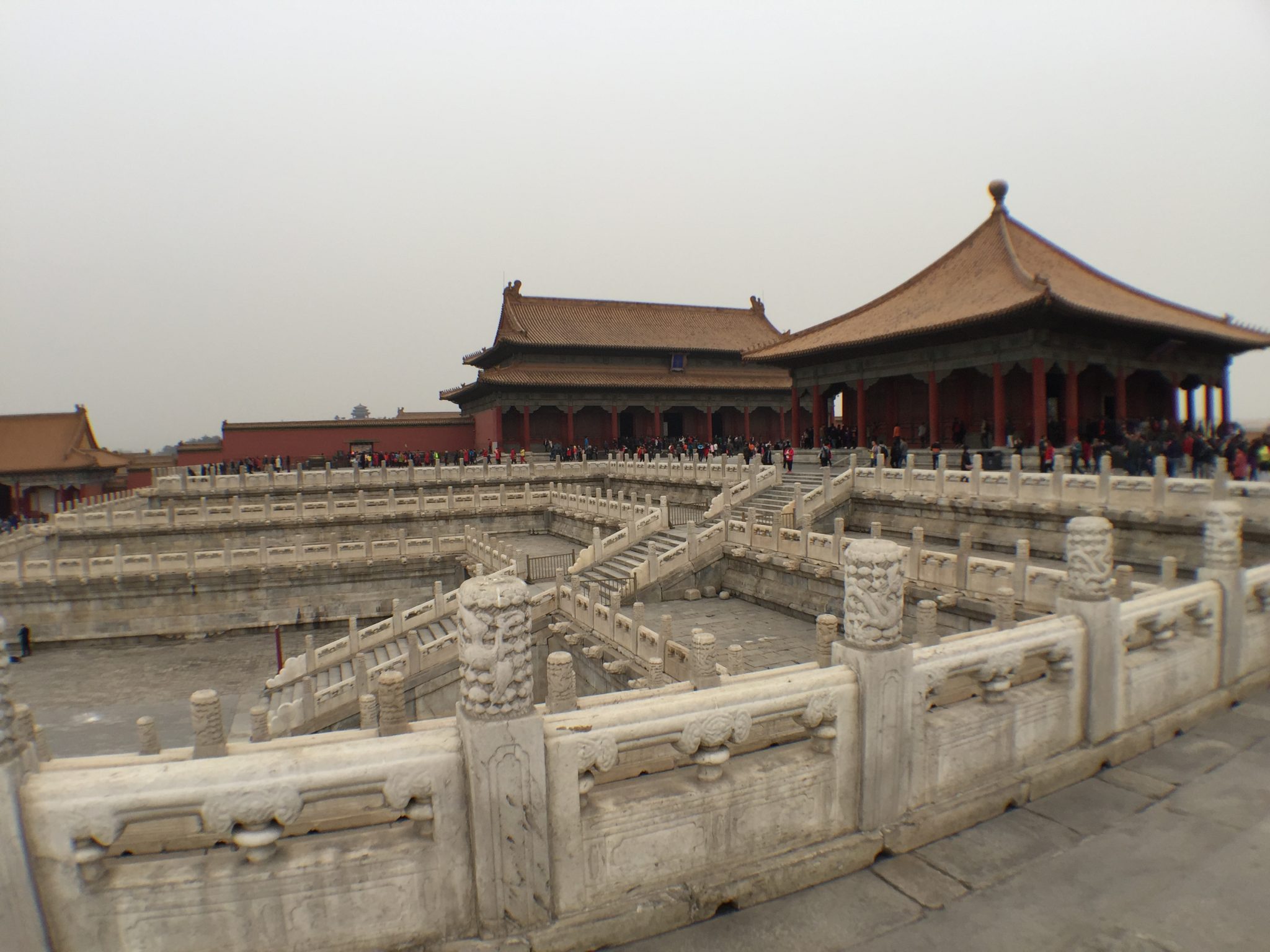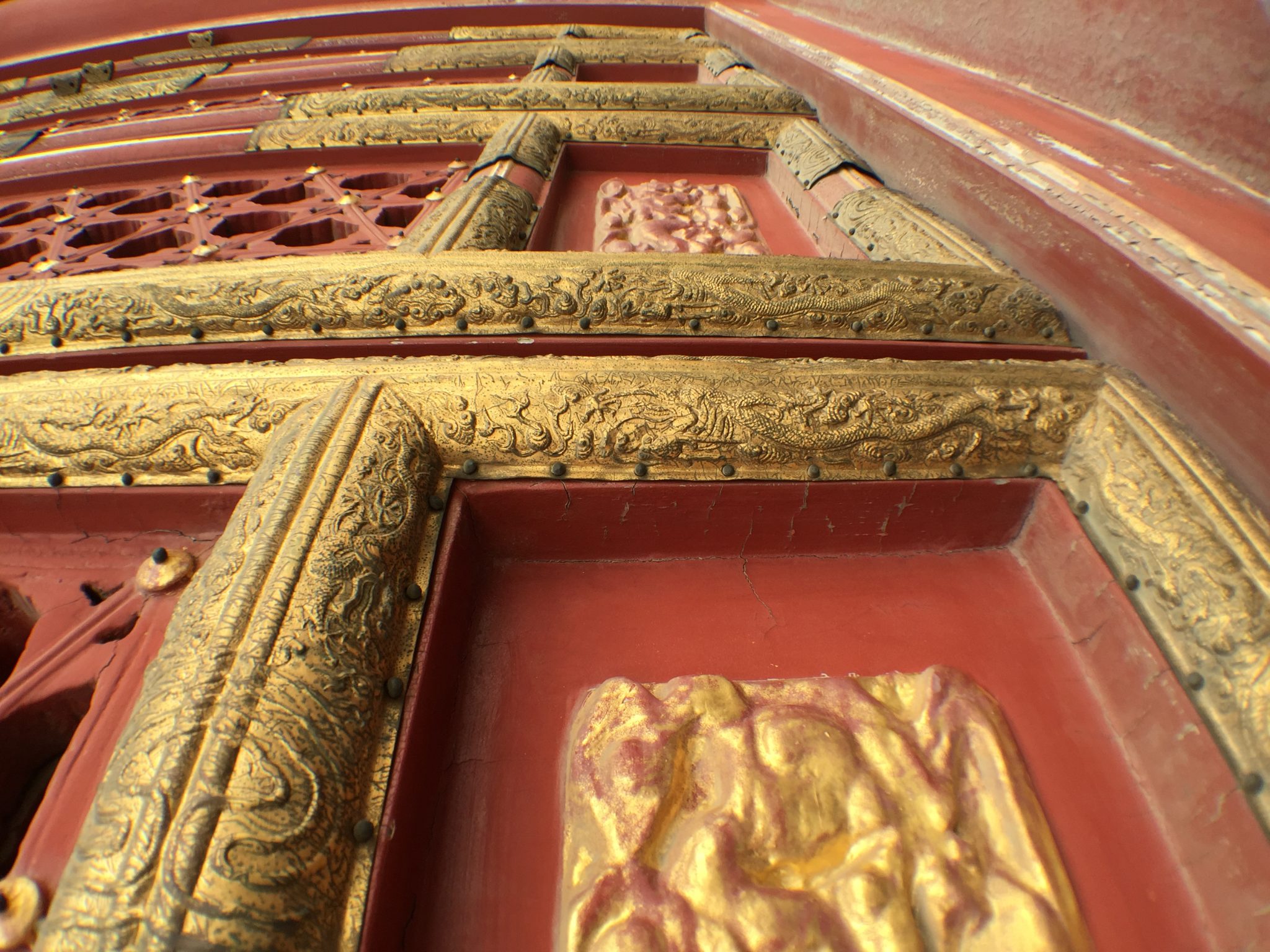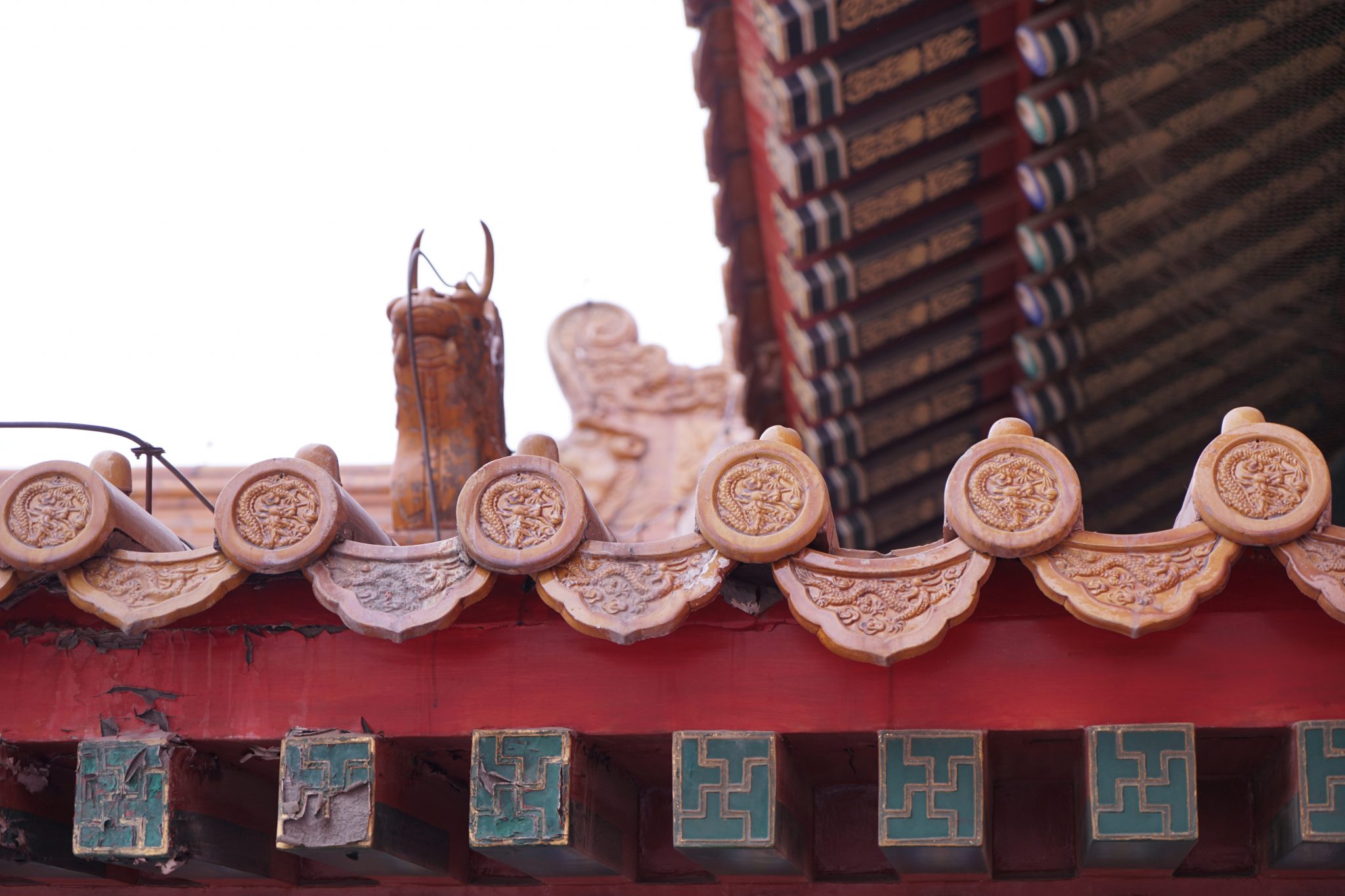 I can't even begin to explain, nor remember, all the details of how much symbolism goes into the design of each and every buildings.  I can tell you that it was designed to reflect philosophical and religions principles along with imperial power.  Certain colors were only allow to be used by the Emperor such as yellow, green, and blue, which is used on the tiles of the roofs and decorative details. The main halls and inner courts were always arranged in groups of three – this type of detail goes on and on.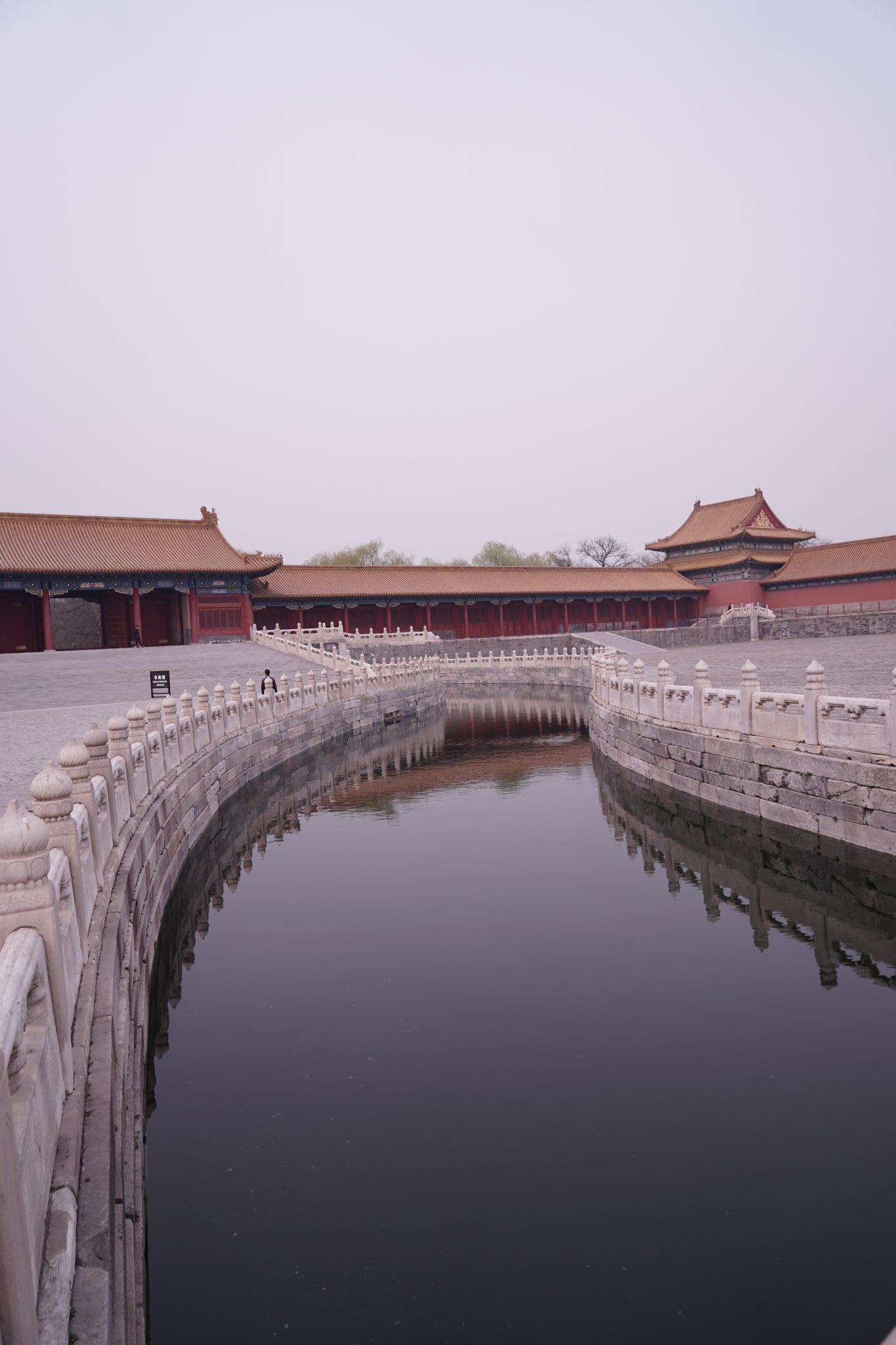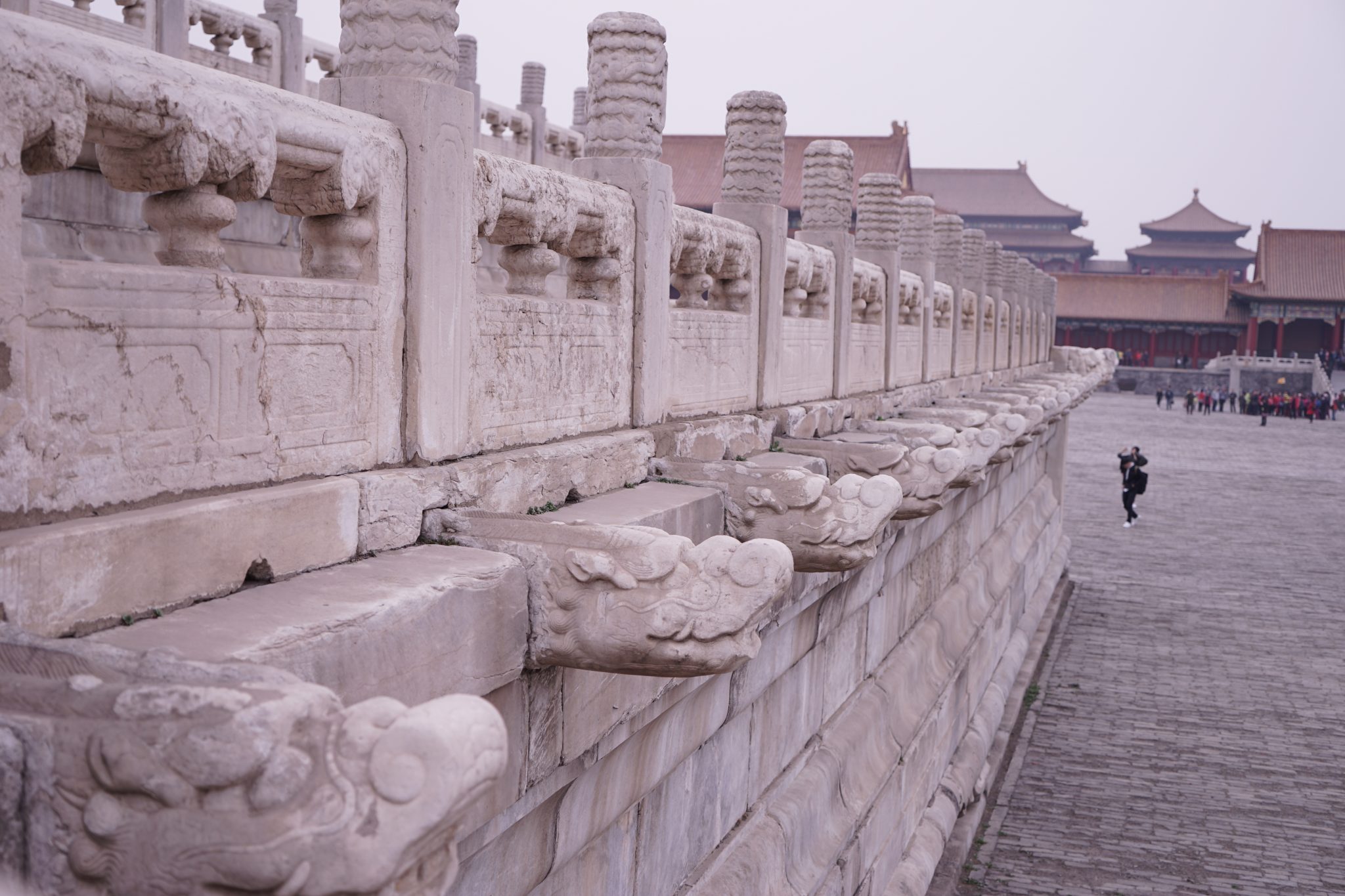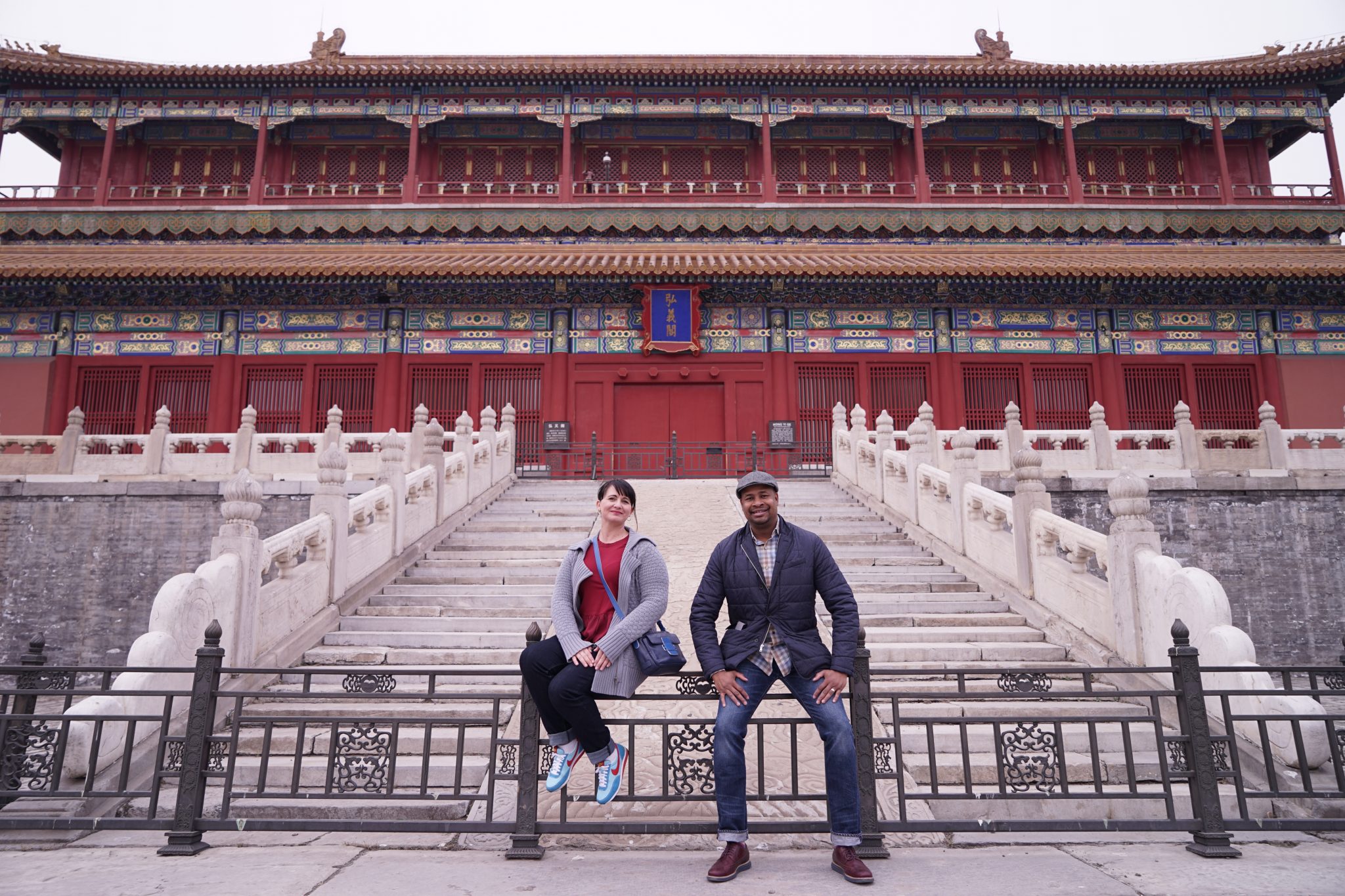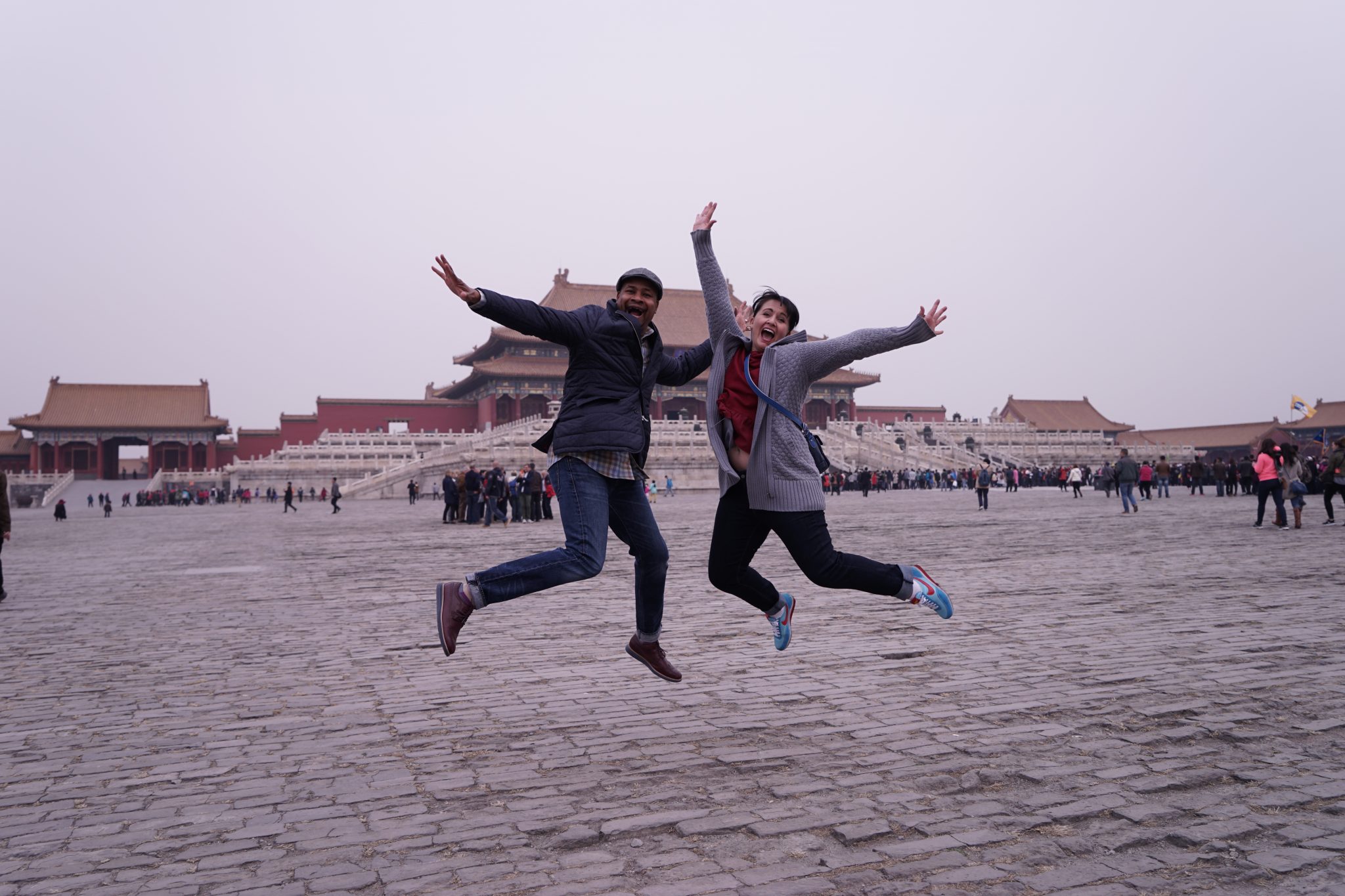 Next stop was the Summer Palace which was used to get away from the Forbidden City during the summer, hence the name.  I was crazy to think that the "hill" the palace was built on came from the soil they dug out to make, what they claim, is the largest man made lake.  I will say, it was a big hill and a large lake with an island in the middle of it that we took a dragon boat out to visit.  It was definitely a beautiful area with lush gardens, pavilions, temples, and bridges.  No expense was spared for sure.  The design was based on a legend in Chinese mythology.  Part of the garden was transformed and "The Long Corridor" was built for the emperor's mother could enjoy a walk through the gardens protected from the elements.   On the West end of the corridor is the "Marble Boat" pavilion pictured below.  Walking along The Long Corridor you will see more than 14,000 hand painted pictures of Chinese literature, folk tales, historical and legendary figures, famous Chinese buildings, flowers, birds, fish, and insects.  Apparently, I didn't do a great job taking pictures of certain things like some of the painted pictures.  We didn't go into Longevity Hill, The Tower of Buddhist Incense, and some of the other places there because we would have needed at least a full day just for that.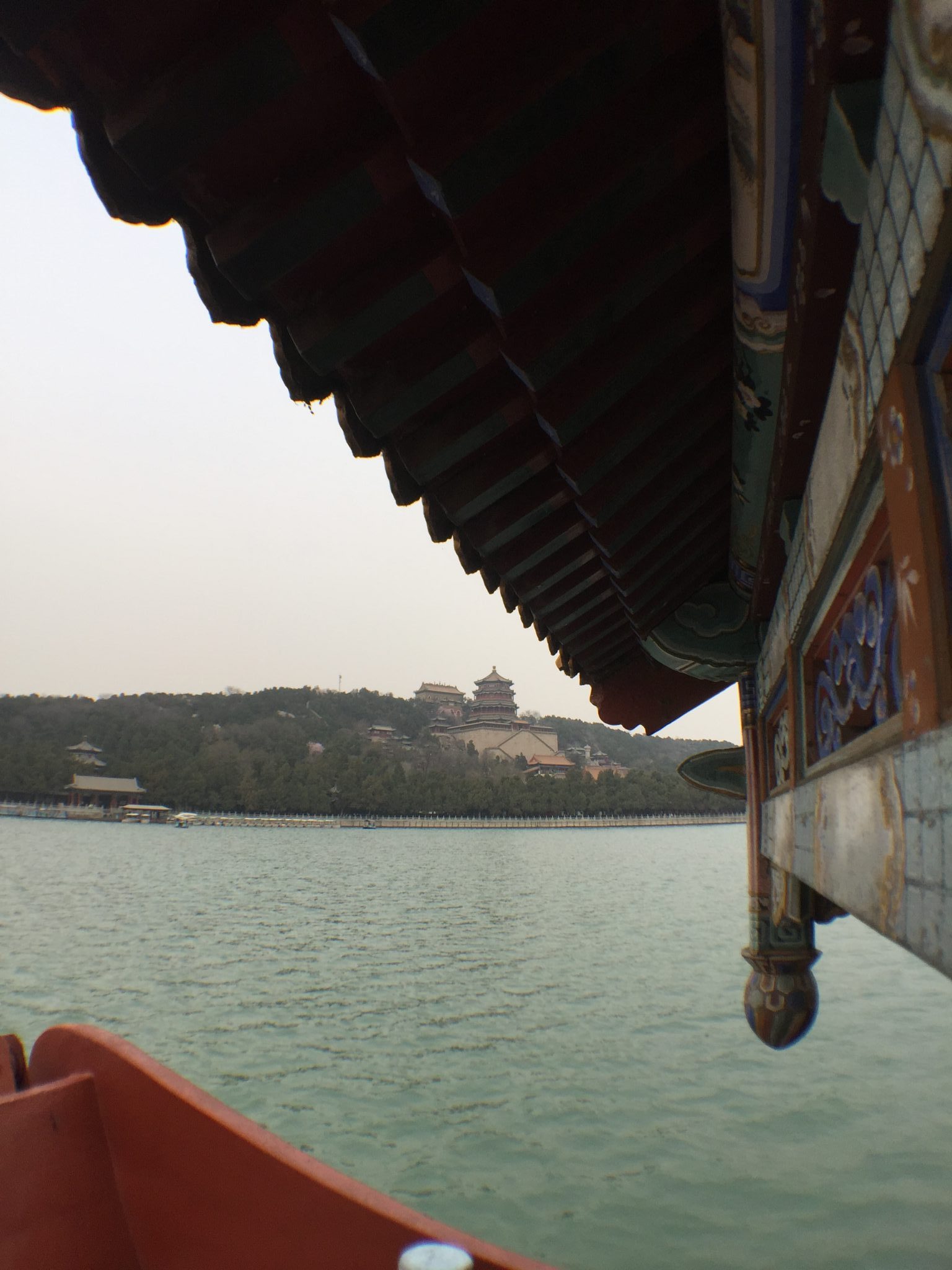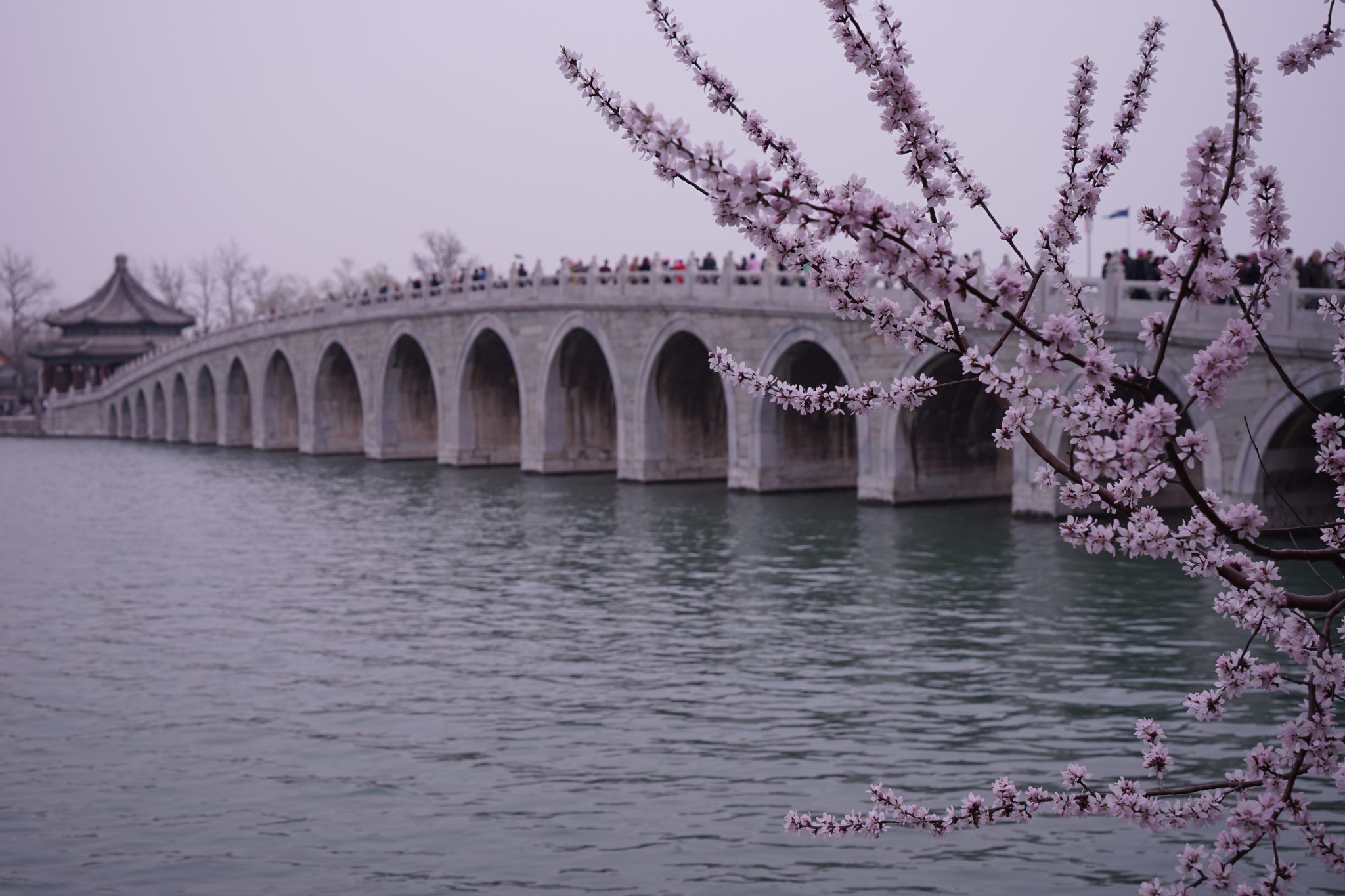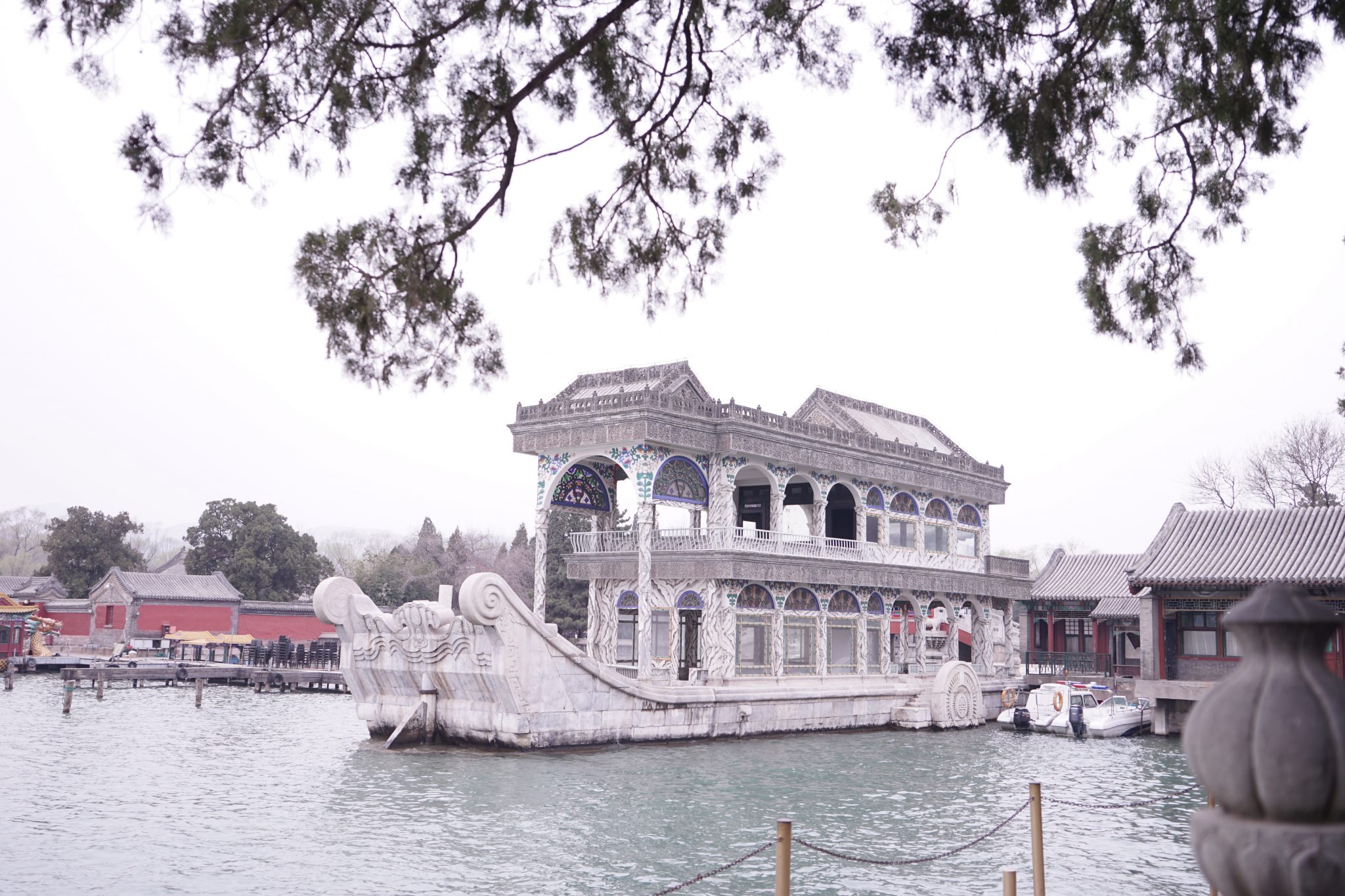 You can't to go Beijing and not have Peking Duck.  So we headed to one of the best and most famous places in Beijing for dinner.  The ducks are bred specifically for this dish and have been prepared in the special ovens since the imperial era.  The duck must also be sliced in front of you by the cook.  A skilled cook will slice at least 100 pieces of meat to be served.  The meat is then eaten with small pancakes filled with spring onion, cucumber, sweet bean sauce and, the course, thinly sliced duck.  Amazing!!!!  I want to go back to Beijing for the Duck and the tea!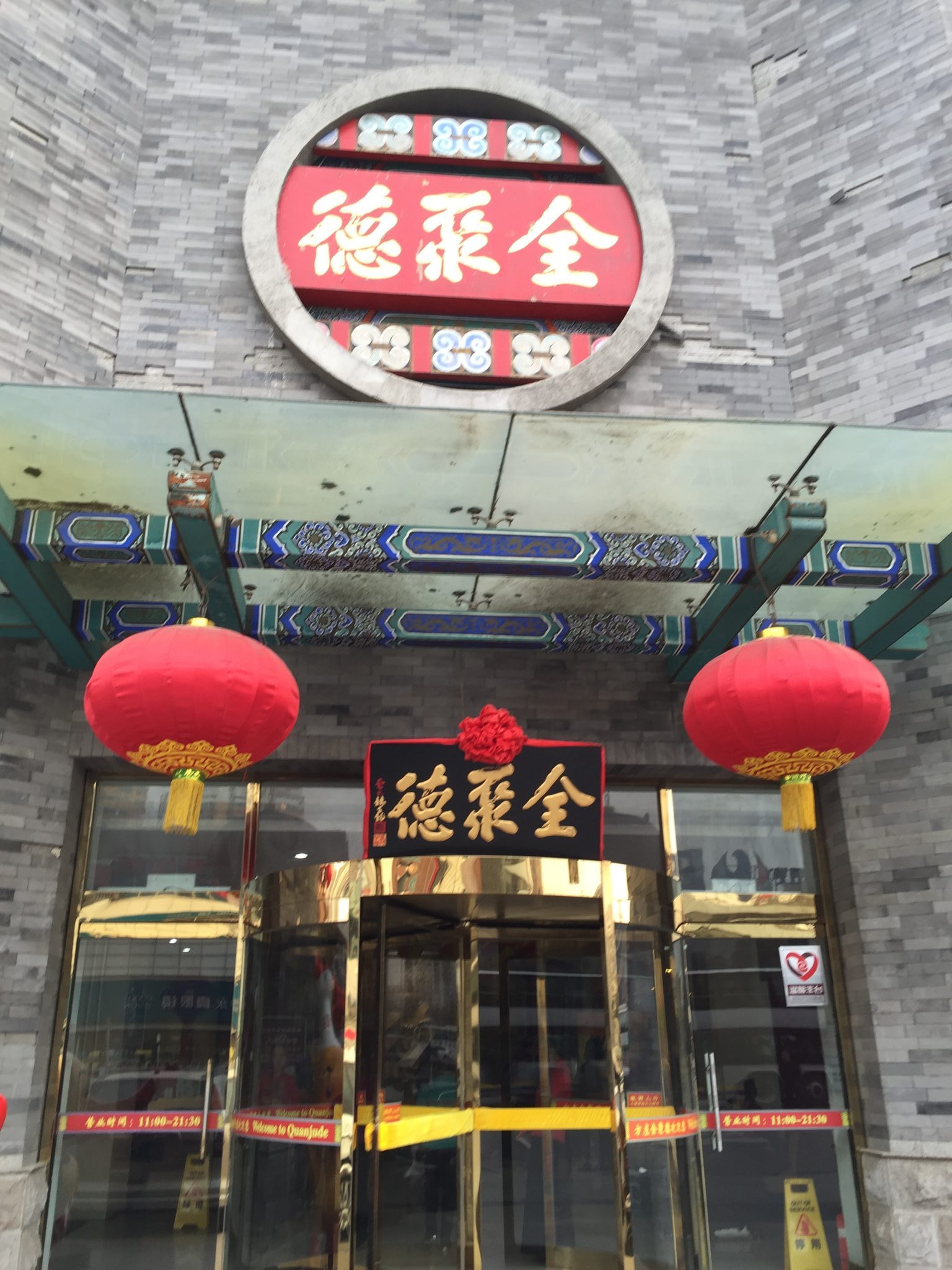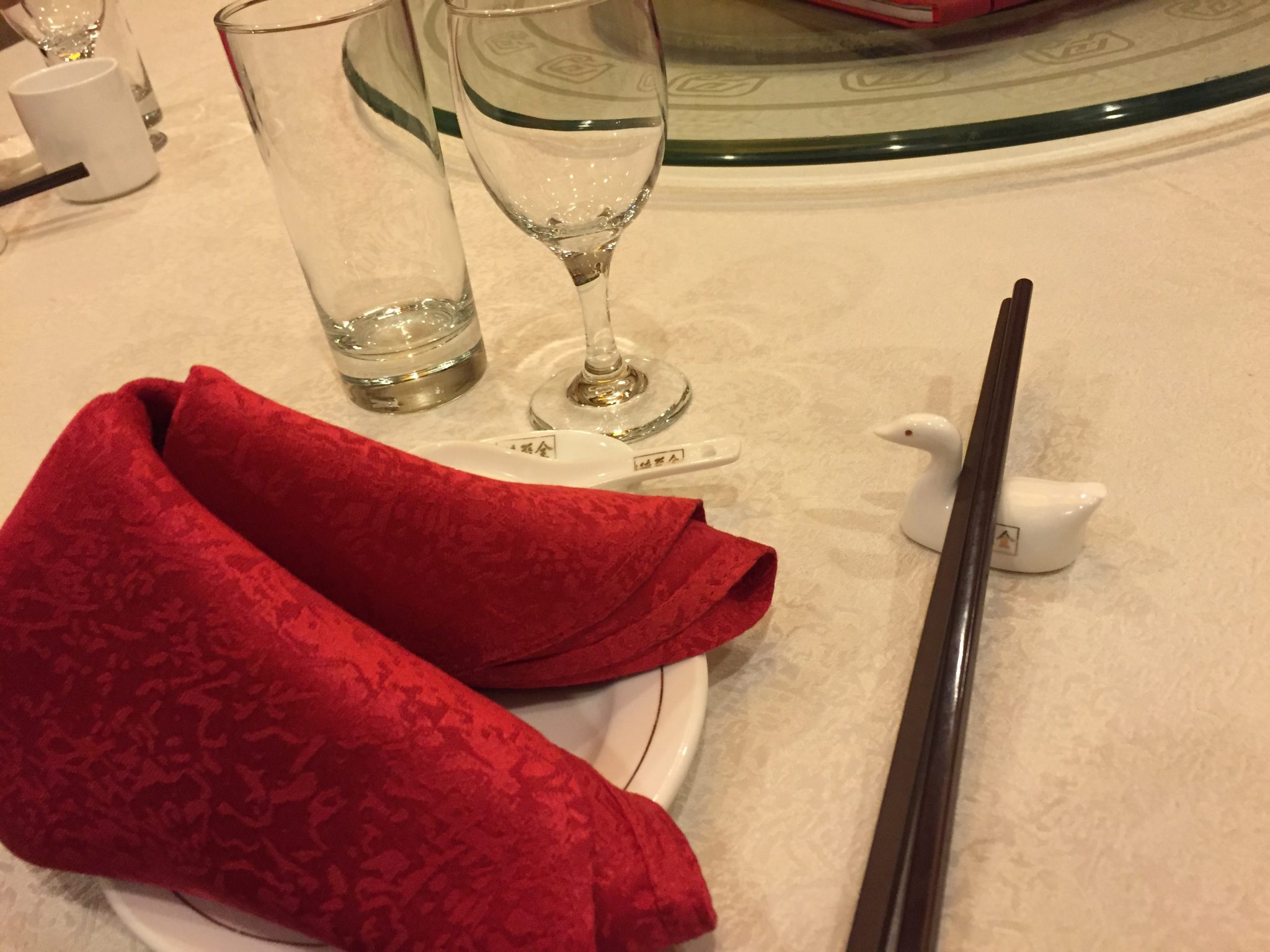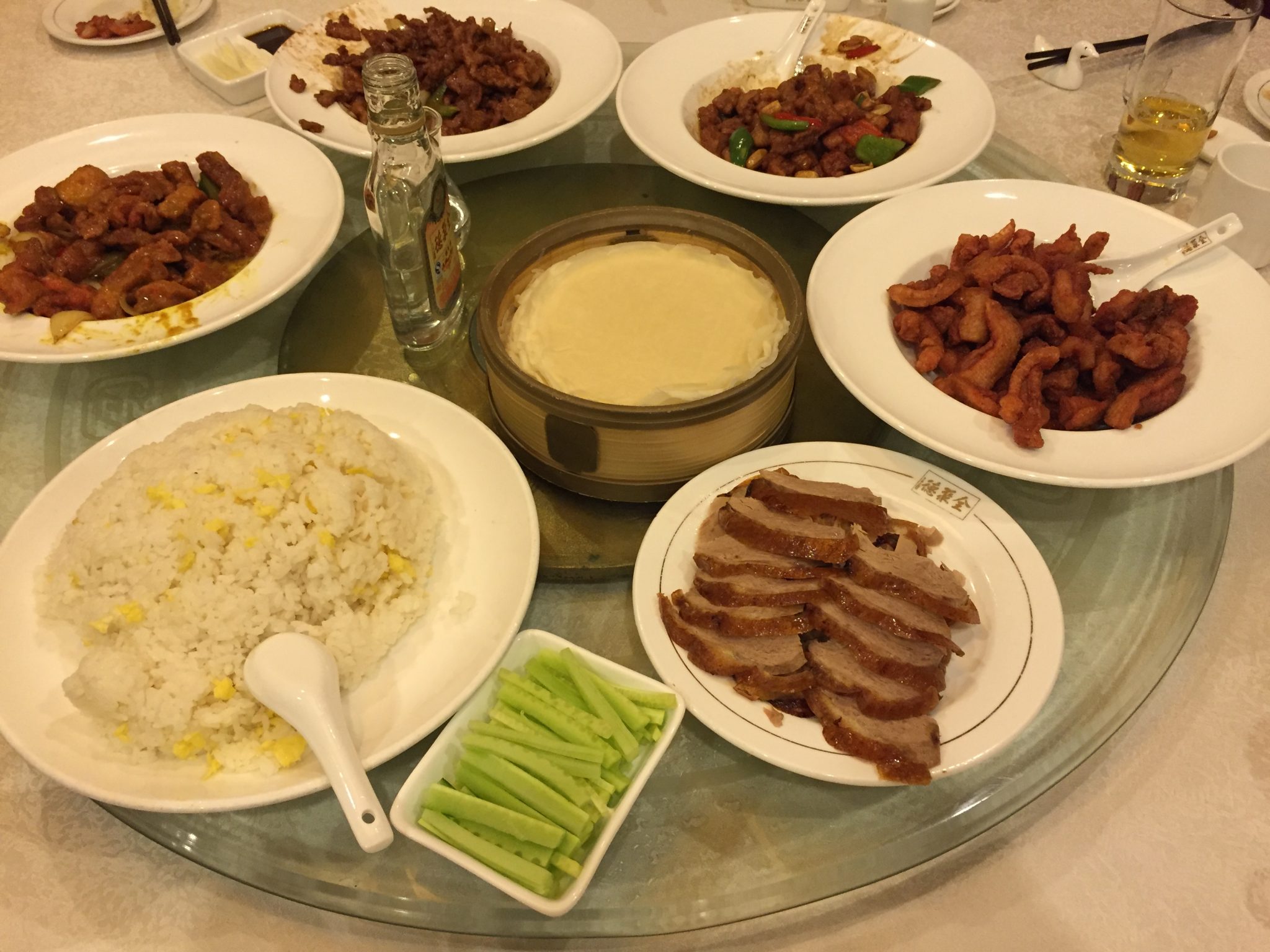 Next stop, The Great Wall!!!