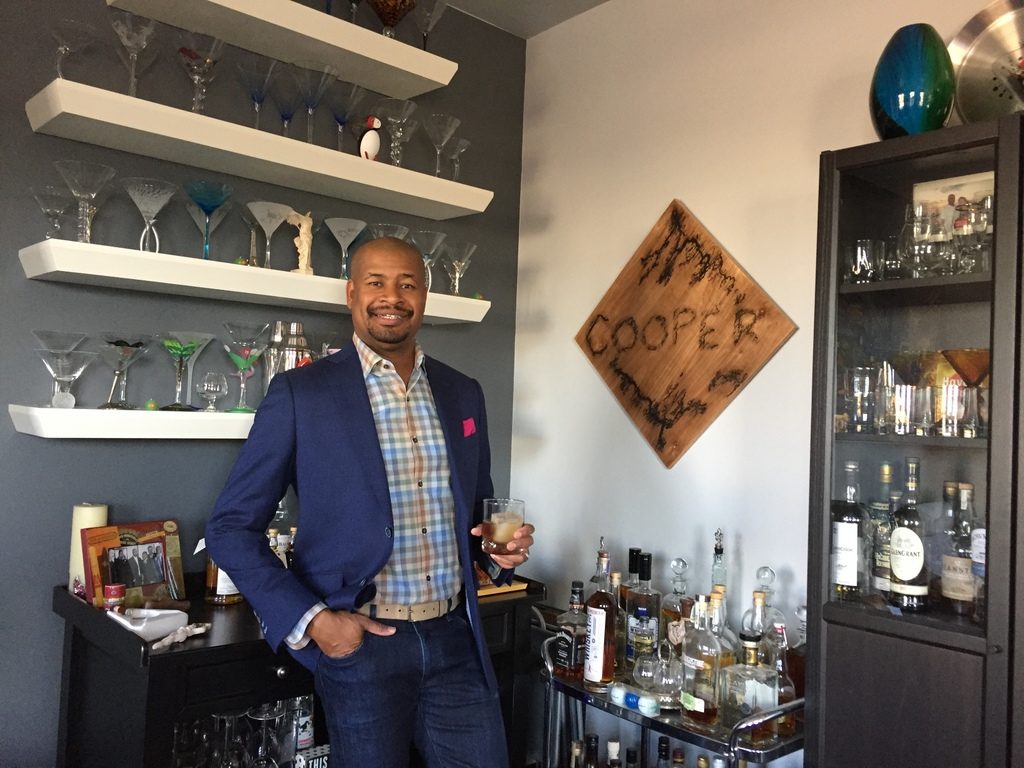 Before we get into the building of a "Home Bar" I wanted to share my libation journey.  This explains why my home bar looks the way it does.  A side note – I have never been drunk and have no desire to be.  I have a high tolerance but I always drink in moderation.  Off the record, I did have a brief stent drinking Long Island Ice Tea's.  I didn't like the typical poor college student beer budget.  I will probably never admit that in person though.
Beer – Early on, I wasn't a big fan of the stuff until I found lagers and I became a Samuel Adams guy.  Then, I stumbled upon Guinness and my love of Stouts took over.  If there isn't a stout option, I will still have a porter, lager, or  amber ale. My current favorite is Left Hand Milk Stout but will soon be replaced by the Cooper-Approved Stout when my friend's brewery opens up.
Martini – The exact moment/event that started the vodka martini thing escapes me, but I love them to this day.  My martini glass collection some may call ridiculous, I call it art. I keep it simple and classic, very dry, a few olives and shaken with purpose. I also make my own version of a Cosmopolitan called the Cooper-tini that I may one day share the recipe.
Then came the cocktails like the Mojito, Manhattan, Old Fashioned, Vieaux carre, and Ward 8.
When it comes to wine I drink mostly reds but am open to just about anything.  And then there was Scotch.  Scotch has definitely taken over as my primary love and I've got a good start on my collection.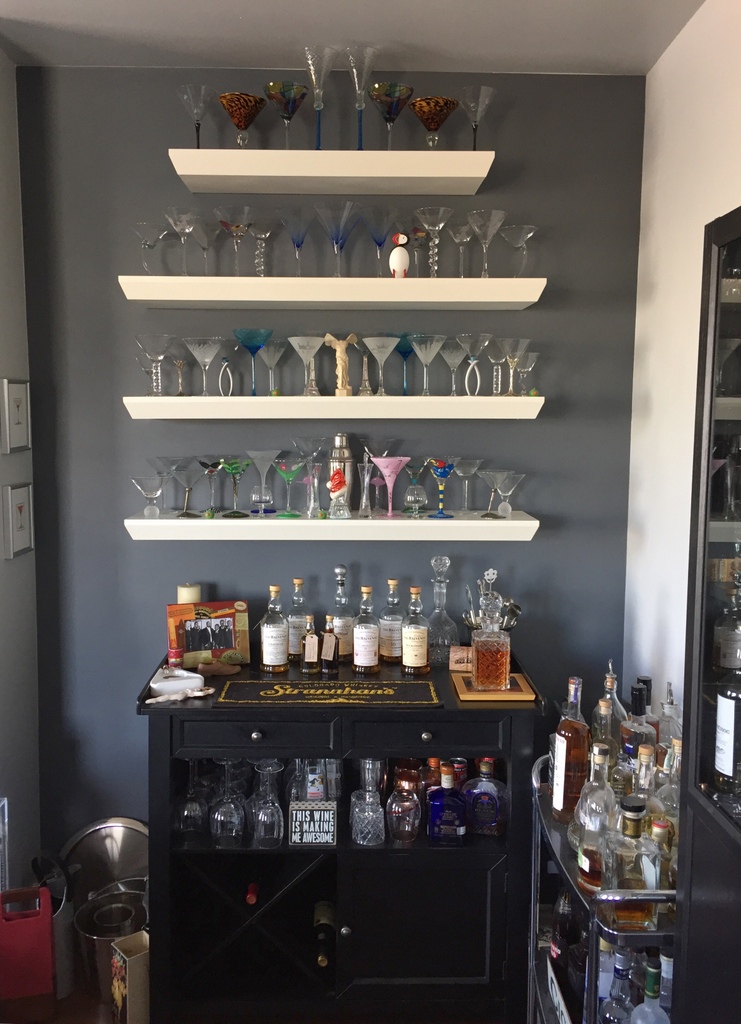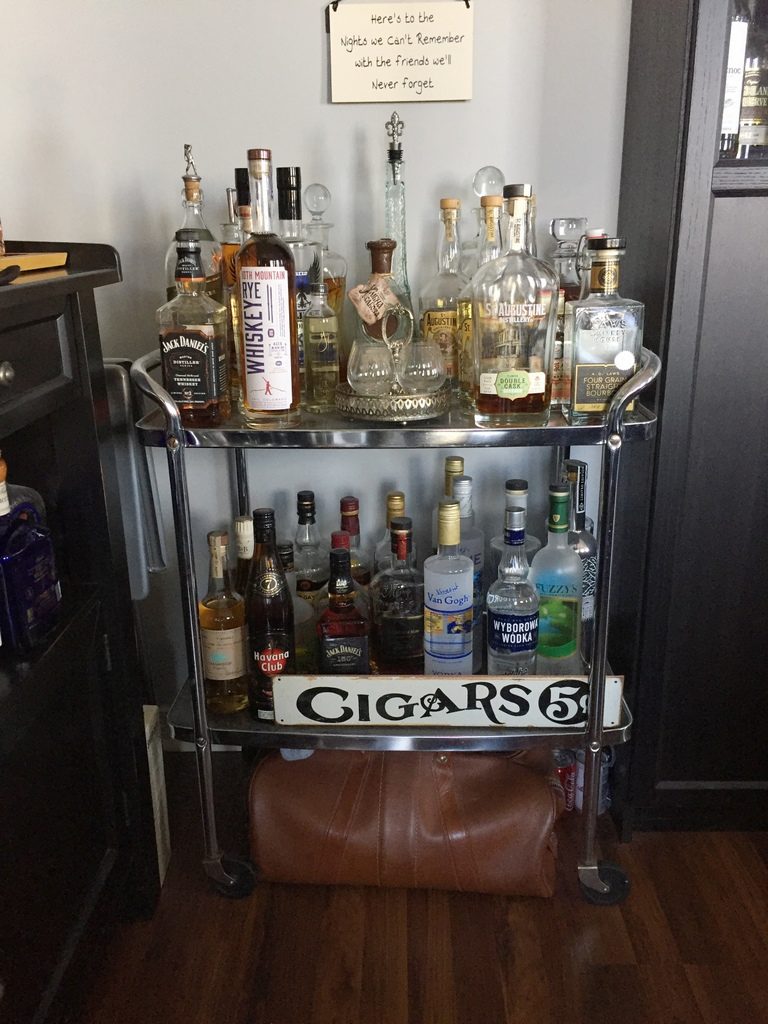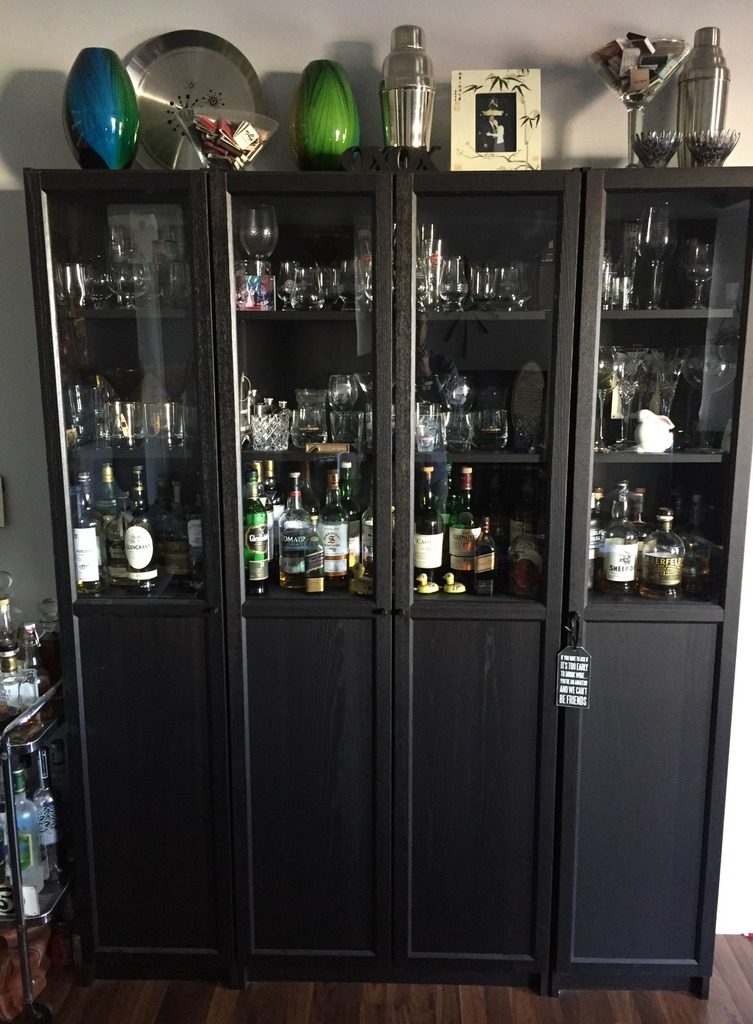 I don't claim to be an expert, but I do know a thing or two about building a home bar.  Over the years, my home bar, known as the Original Cooper Lounge, has significantly grown and evolved. It started on a small shelving rack from Create and Barrell until we moved into our condo.  Then bought a bar and shelving for my growing martini glass collection.  Next came the bar cart and then the wall unit.  I think I need a bigger condo.
Building a home bar to me is about having the things I, and some of my close friends and family that visit on a regular basis, enjoy.  I don't just buy things because "someone" said every good bar should have this or that, but there are some foundational things you should have.  Let me take you through how I have set up my bar and, hopefully, it inspires you to start or expand yours.  A few of the drinks The Origional Cooper Lounge serves include the following: Martini (Vodka/Gin), Cooper-tini, Manhattan, Old Fashioned, Moscow Mule, Vodka Twist/La Croix/Soda, Gin/Vodka & Tonic, Jack & Coke, Mojito, Whiskey, Wine, and Beer.
The first step in getting you bar put together is making sure you have something to drink out of.  Let's get to the inventory part now:
Glassware and Utensils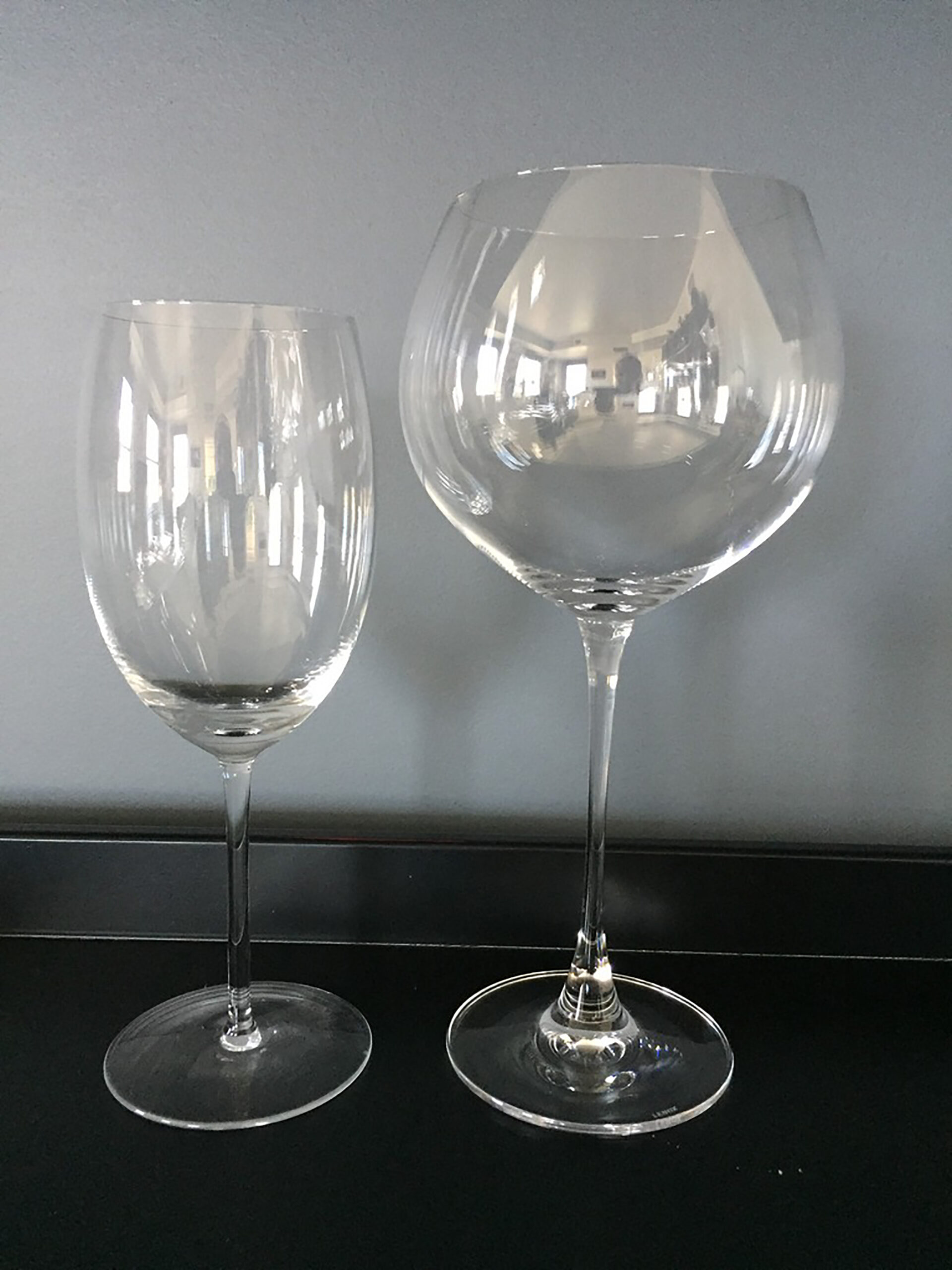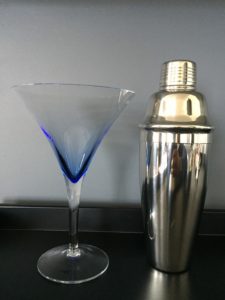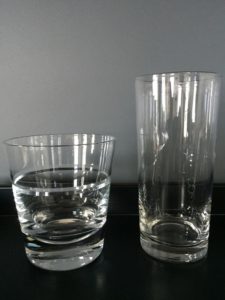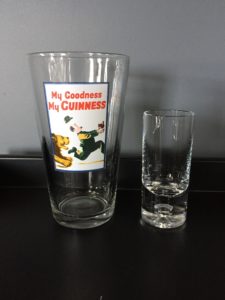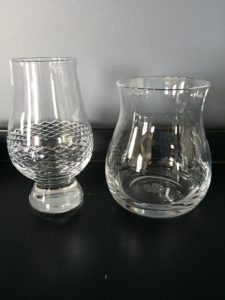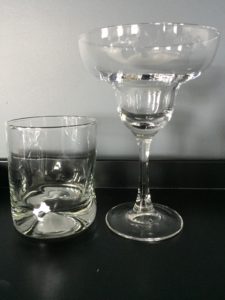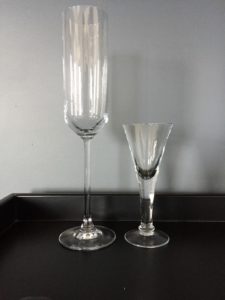 Bonus Bar Item – Decanters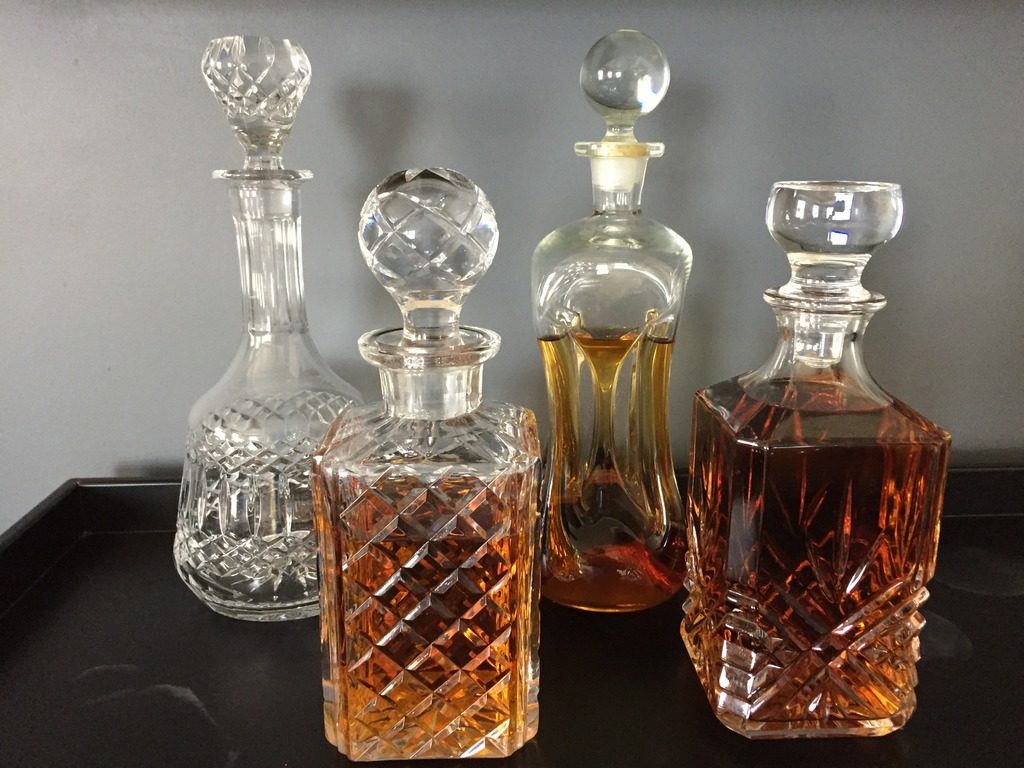 Get one and put one of your regular/daily whisky in it.  It's a nice sophisticated way to add some style and character to your bar.  All my decanters came from vintage shops.  From left to right what's in them – Empty (I just picked up this one from a vintage store and have not decided what to put in this one yet), Johnny Walker Black, Jack Daniels, Bullett Bourbon.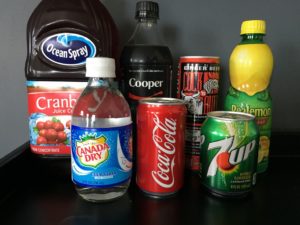 Mixers
I keep it simple and all of these are based on drinks I make for myself and friends.  Some cocktail examples would be  – Vodka Twist/Tonic, Jack and Coke/Ginger, Old Fashioned, etc.  Not pictured are bitters.
Garnishes
When it comes to garnishes some of the basics that I keep varies a little bit based on what type of gathering I am having.  For example, I don't keep fresh mint (for mojitos), cucumbers, limes, or lemons because they go bad so I buy them in small quantities unless I am having a party. Here is what I keep on hand.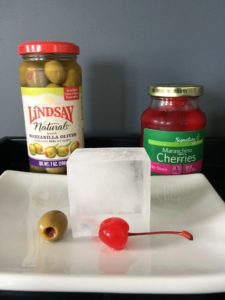 Vodka & Gin
Now for the good stuff, or shall I say alcohol.  What I am going to show you is just a taste of what I have in my bar.  My first love was the Vodka Martini and I keep 5-7 vodkas in my collection.  When you are starting out you should have two bottles of vodka, one for mixed drinks that is a mid grade and one that is top-self for martinis.  I pick a different bottle every time and right now it is Grays Peak, which I put it in the fancy Vodka decanter.  My go-to Martini Vodka of choice is Vincent Van Gogh.  I am a big fan of grain and grape vodkas and is 90% of my collection.  I have a few Gin drinkers in my family and right now I have one from Spring 44.  My special guest, my father-in-law, finished the bottle of Bombay Sapphire I keep for him so it is not pictured. Vermouth is always Martni & Rossi and, depending on my mood, I sometimes just sit the bottle next to the martini shaker and pretend that I added it to the martini.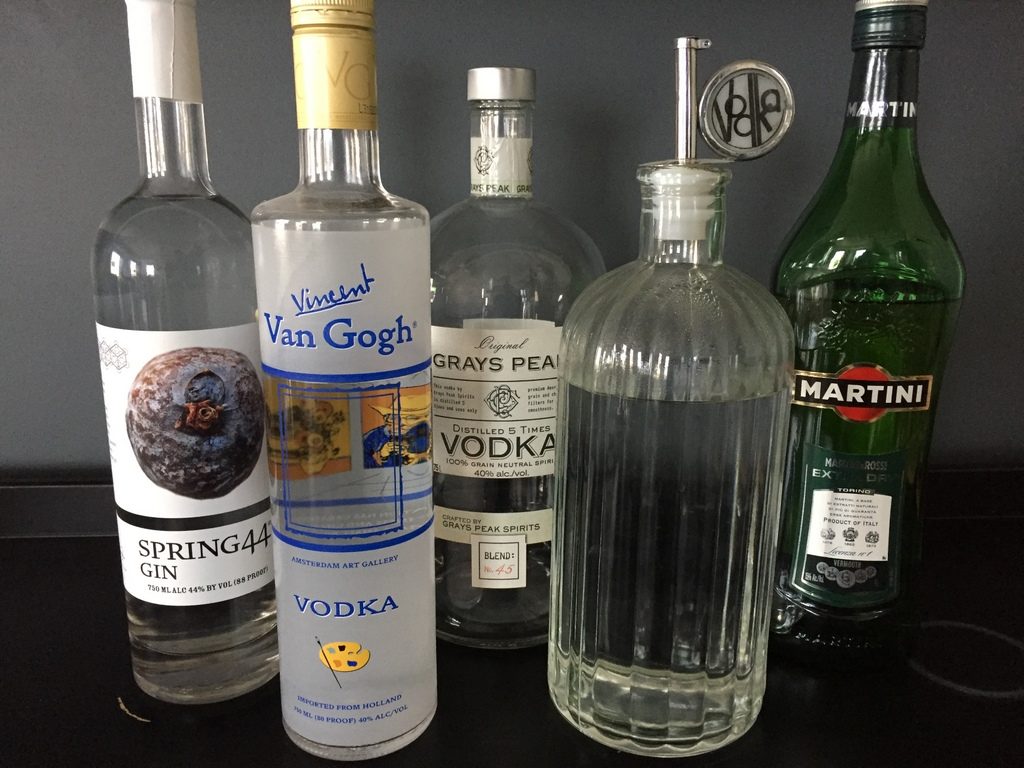 Whiskey
Just like Vodka/Gin I have several options when it comes to Whiskey.  Speaking of decanters, I keep my Bullett Bourbon in one on my bar cart so it is ready for Manhattans and Old Fashioned's. For whiskey on a rock, right now I have several options, the first is from 10th Mountain Distillery (see http://www.cstyled.com/10th-mountain-whiskey-spirit-company-tasting) in Vail, CO as well as Law's  Four Grain Straight Bourbon from Denver, CO.  As a Jack Daniel's Squire, you will always find a bottle of Jack in my vintage mod decanter.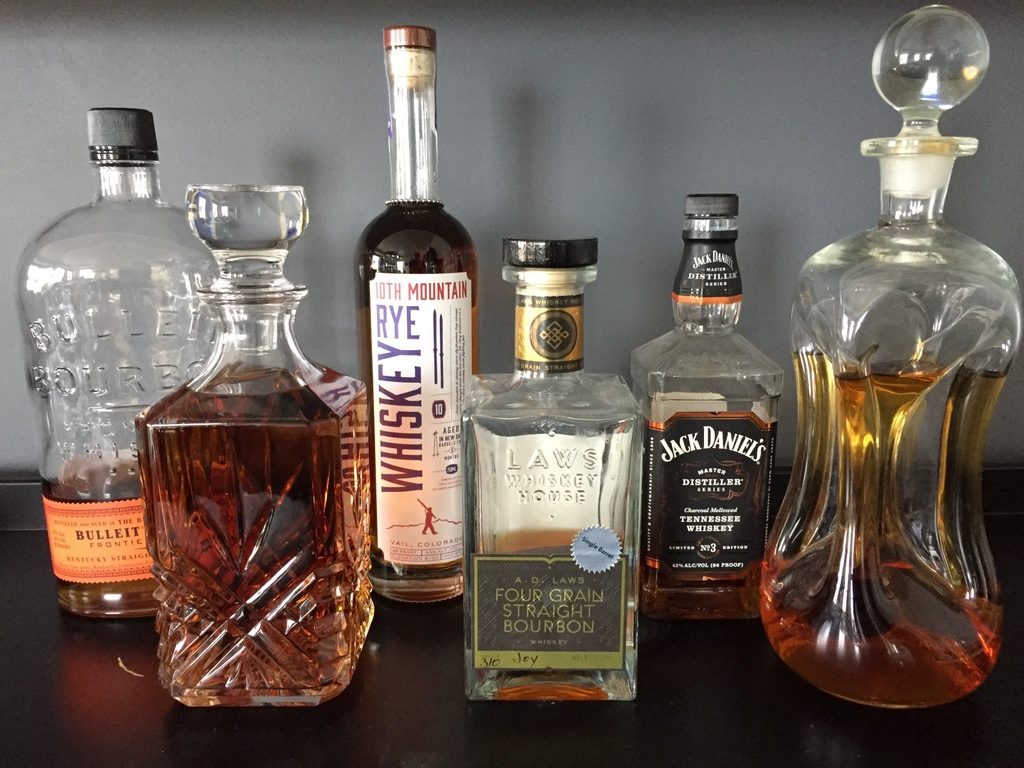 Rum & Tequila
When it comes to Rum and Tequila, I am a bit of a novice. I use Rum two different ways, mojitos and neat.  My mojitos rival the best around and, maybe, I will share my process at some point but I can't make that promise.  Bacardi is a go-to but I am open to other options for my mojitos.  One of my prized possessions is a bottle of Havana Club 7 from Cuba for lots of reasons.  A blog about my trip to Cuba will be coming in the near future.  My other Rum collection is from a few summers ago when we took a sailing ship out of Barbados and sailed around several Caribbean islands. I picked up a bottle from every island.  If you ever make it to Barbados, touring the Mount Gay distillery is a must.  Tequila is a growth area for me and to be honest I probably won't invest a lot of time in this area because I've run out of space in my current bar. I have a few good reposdo's for sipping and someone must have brought the Jose Cuervo because I don't remember buying it.  I do have a set of margarita glasses so I suppose I should make them at some point.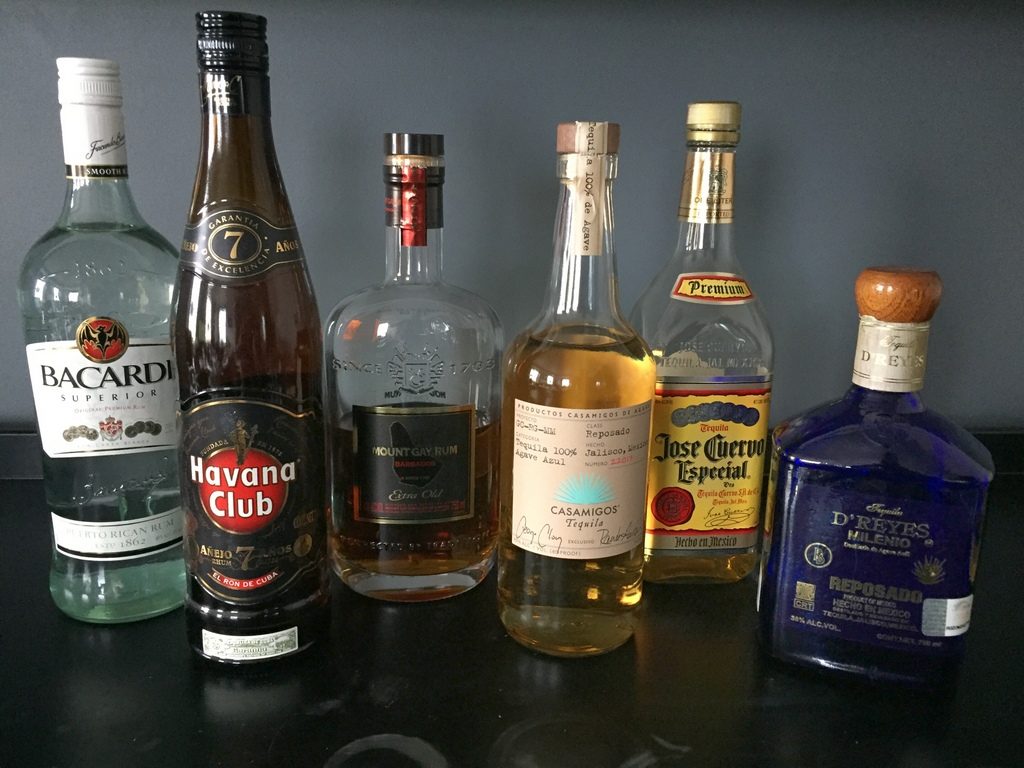 Scotch
This has become my mini obsession in the last 15 years and I've never met a scotch a didn't like.  It may not be a regular in the rotation but I will always come back to it.  It was really hard for me to feature just four (I have over 40), so I picked two 10 and two 12 year old single malts that are good for the beginner and for the experienced connoisseur. In the future, I will write a blog about my trip to Scotland to visit The Balvenie and Glen Grant.  Glen Grant would be the only one I would allow you to put on the rocks (big cube) at my bar. On second thought, please don't put any of these on the rocks.
Now that you have a peak into my personal Home Bar, I hope it inspires you to start or add to yours.  Remember, it's your bar, so you get to decide exactly how it looks and functions, just make sure you have some of the basics.  I would love to see and hear about your home bar so please reach out.  Cheers!!!