Let's face it, the majority of men are not built like the mannequins in the clothing stores, so here are 4 reasons every man should buy custom shirts.  Think about how tough it has to be for a brand to create a size large shirt that is suppose to fit a guy that could range in height from 5'6"- 6'4" without either having to make compromises.  Here is an example of a general sizing chart: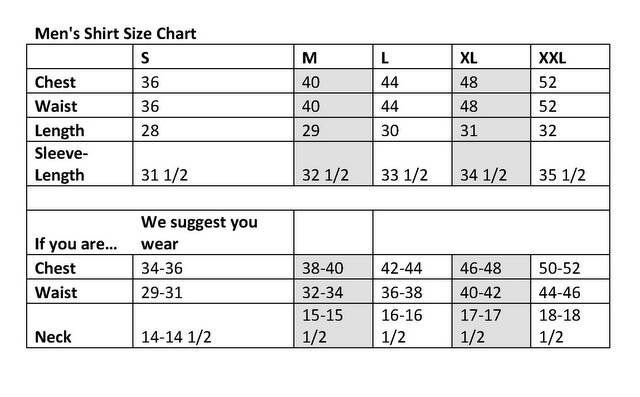 If you know your measurement, how do you fair?  For fun, I am going to give you my measurements so you can tell me what shirt size I should go with based on the above chart:
Height 6'0"         190 lbs
Chest                  43
Shirt Waist          37
Length                30
Sleeve Length    38
Neck                   17.25
Besides the obvious, let's get into why every man should wear custom shirts.
Reason 1:  All Your Fit Issues Are A Thing Of The Past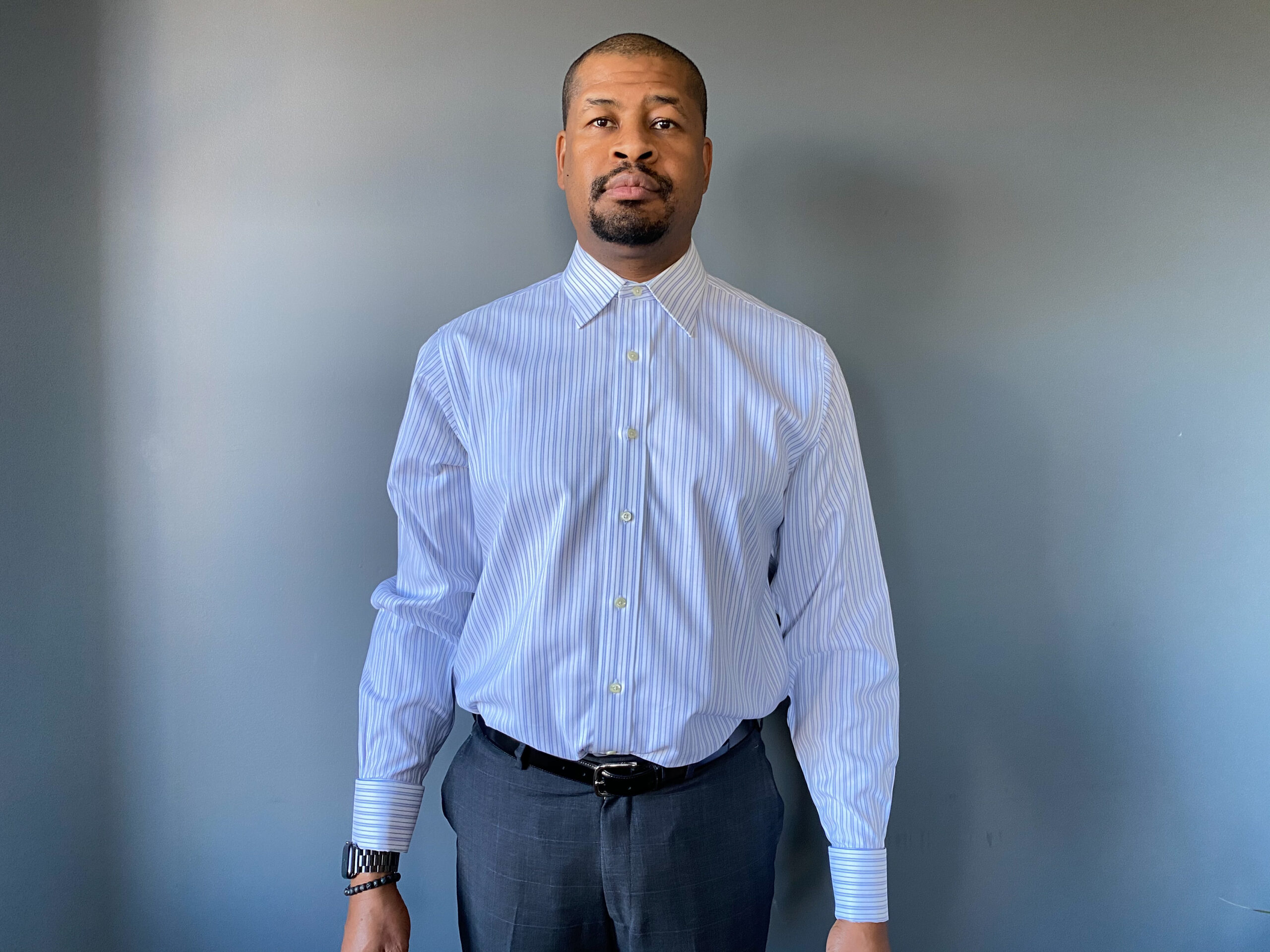 Off the rack ill-fitting shirt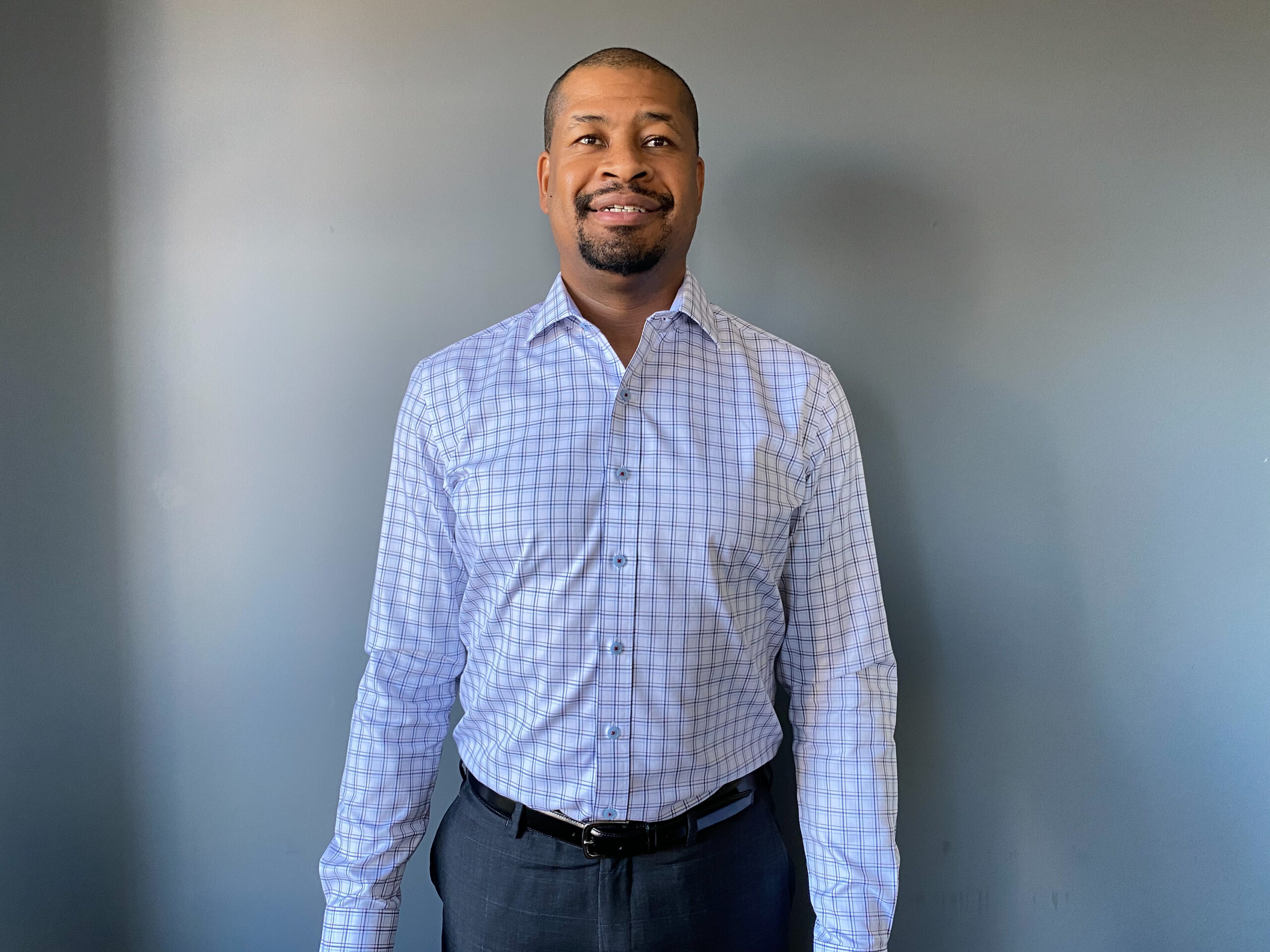 Custom Shirt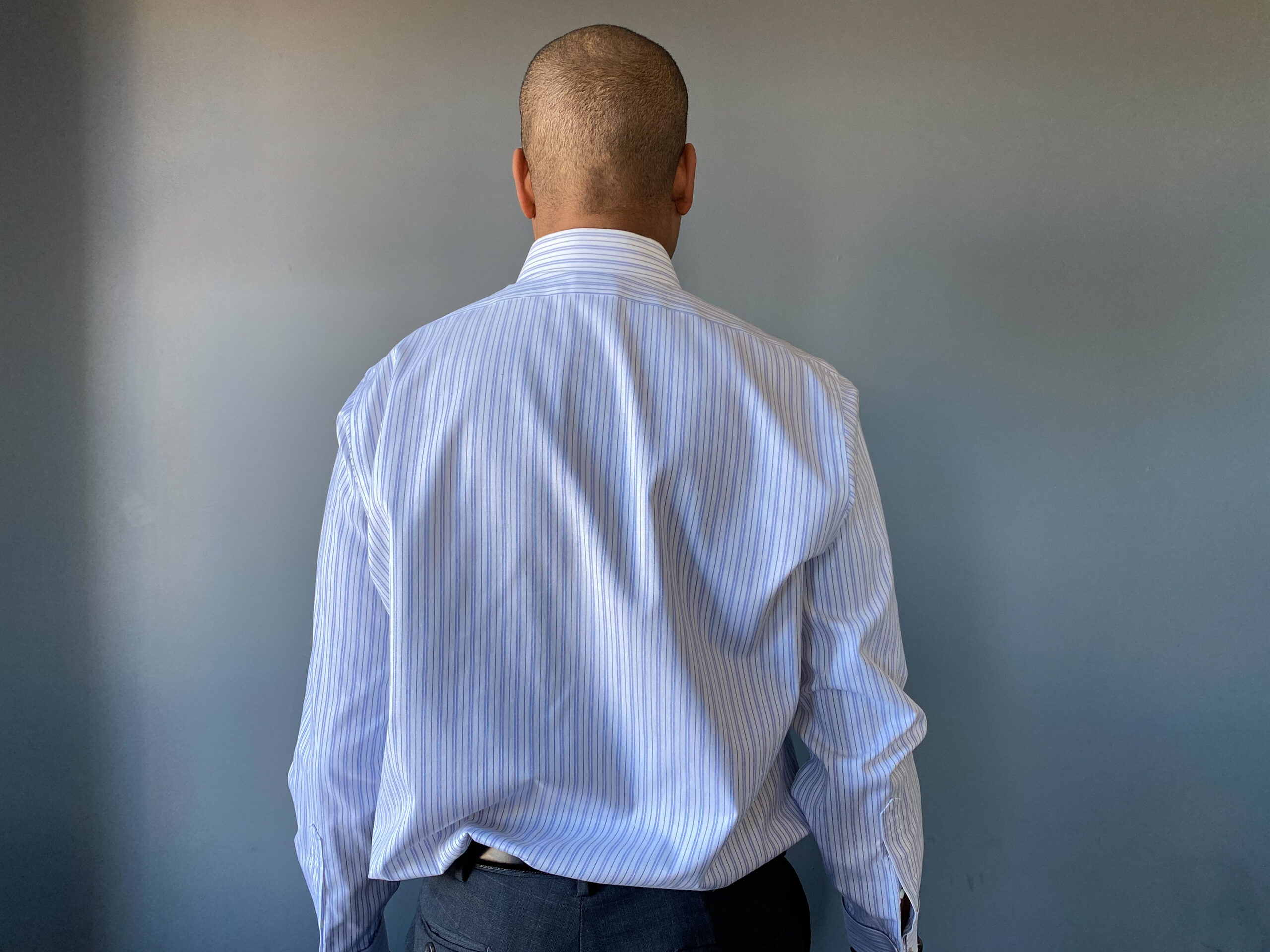 Off the rack shirt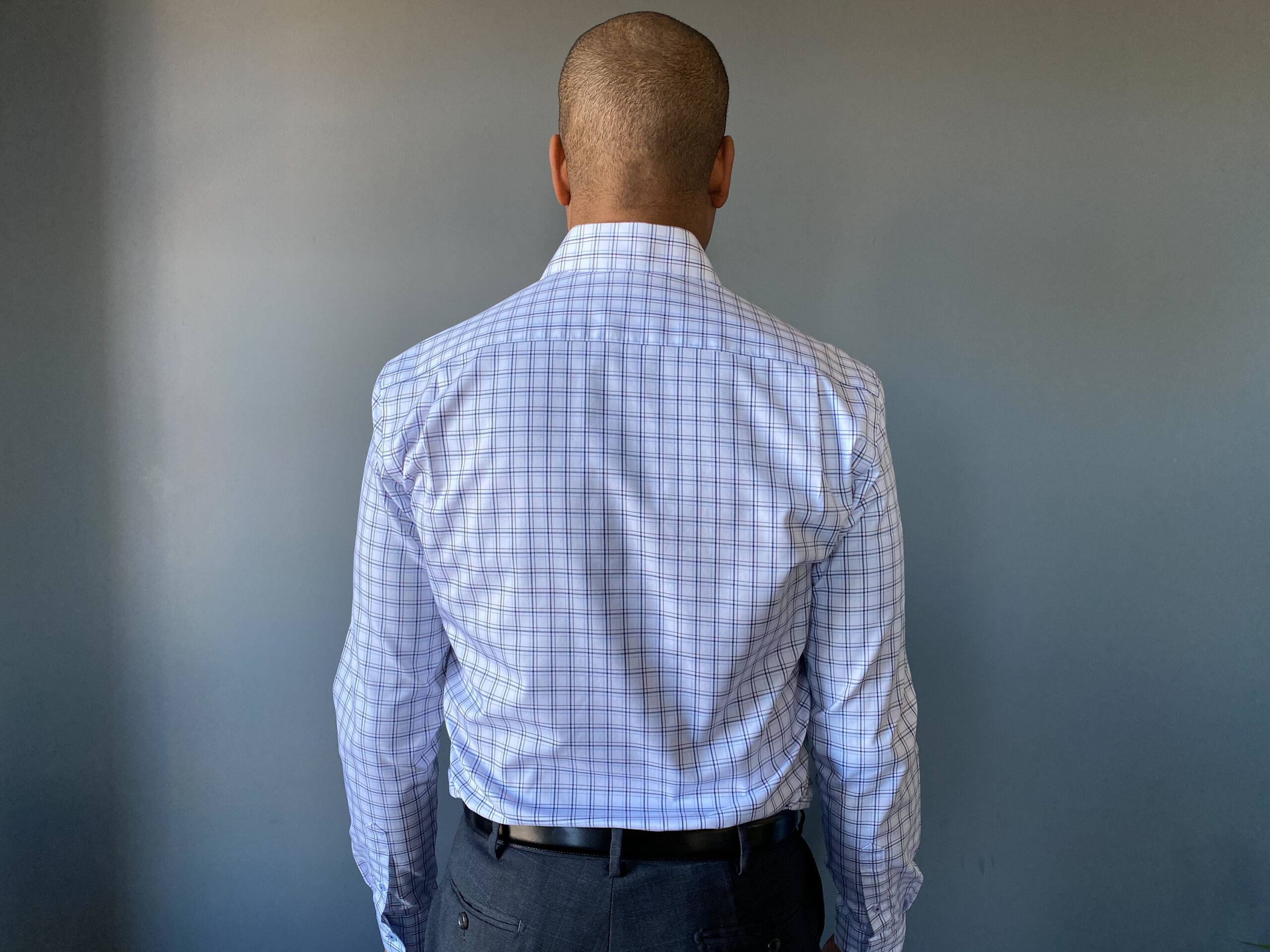 Custom Shirt
The first step in the process is getting your measurements taken so we have a starting point.  After that, it's all about fit preferences which vary from guy to guy.  Now you have a choice with some of the following thing:
How close or loose you want the fabric to the body
Sleeve length preferences on a long or short sleeve shirt
Cuff size to accommodate a watch, if you wear one
Shirt length based on wearing it tucked or untucked
We can even have multiple shirt profiles for different styles of shirts.  For example, a client prefers his dress shirts to be very fitted, but he likes his casual shirts quite a bit more relaxed in the body.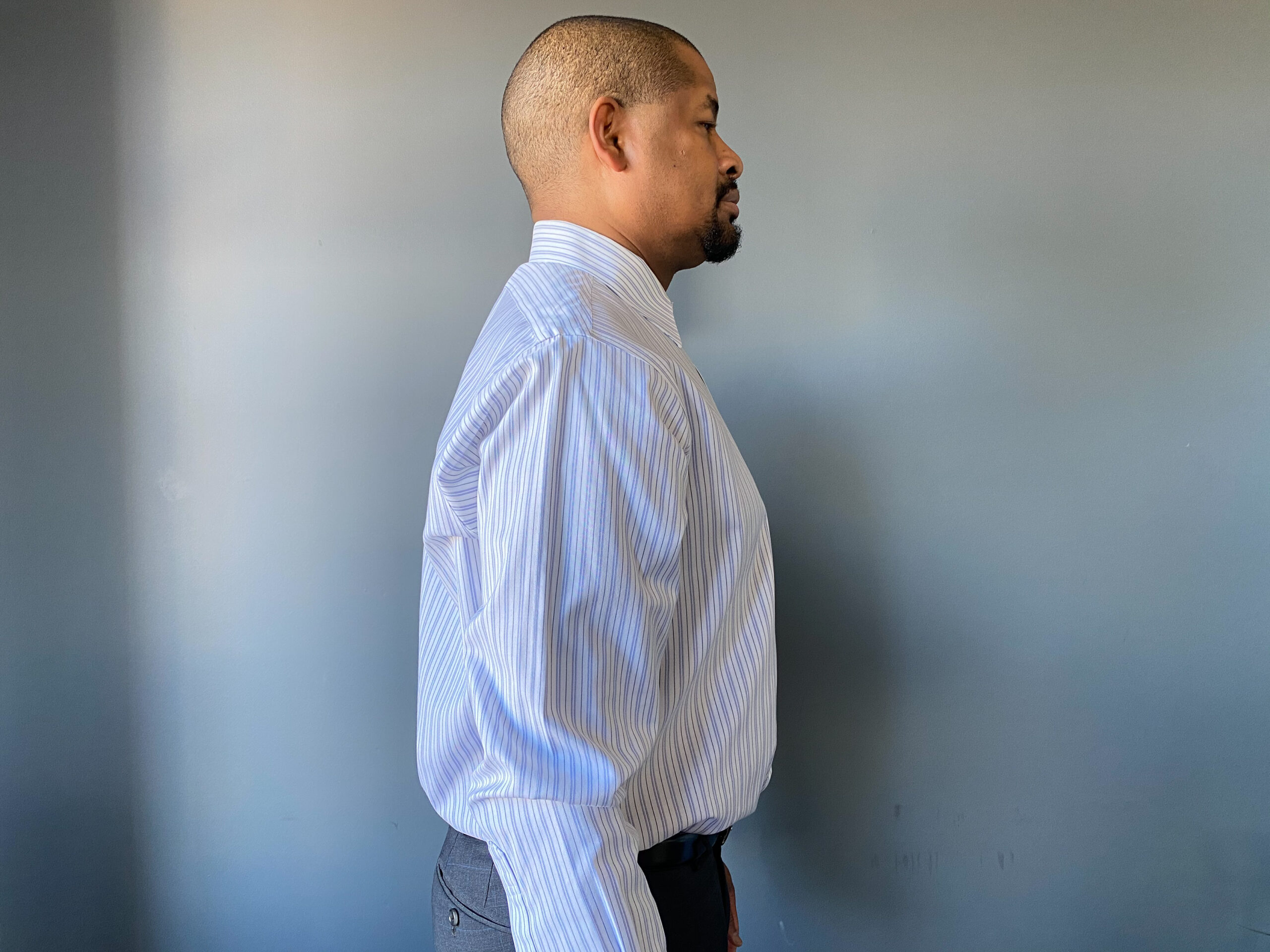 Off the rack shirt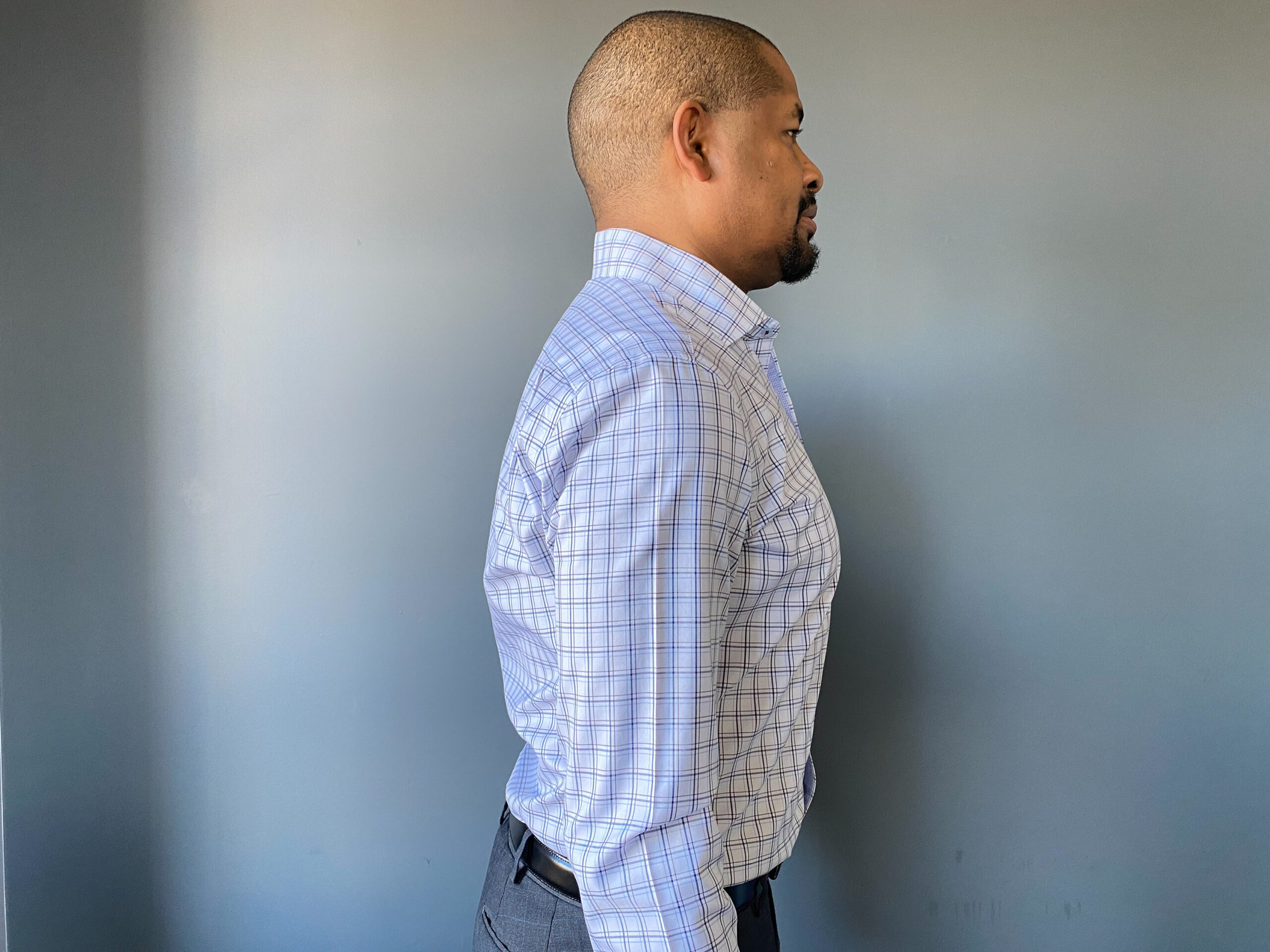 Custom Shirt
It doesn't matter how fit you may or may not be, having a custom shirt made based on your measurements makes a huge difference in the visual appearance!  "Shirt Fat" becomes a thing of the past!  
Reason 2:  You Get To Decide The Styling Options
There are thousands of combinations to choose from starting with fabric choices.  You can choose dress or formal styles, casual shirts that also include polo, t-shirts, and henleys.  Once you pick the fabric and the style of shirt, here are just a few of the other options you get to choose:
Collar
Cuffs
Pockets
Buttons
Stitching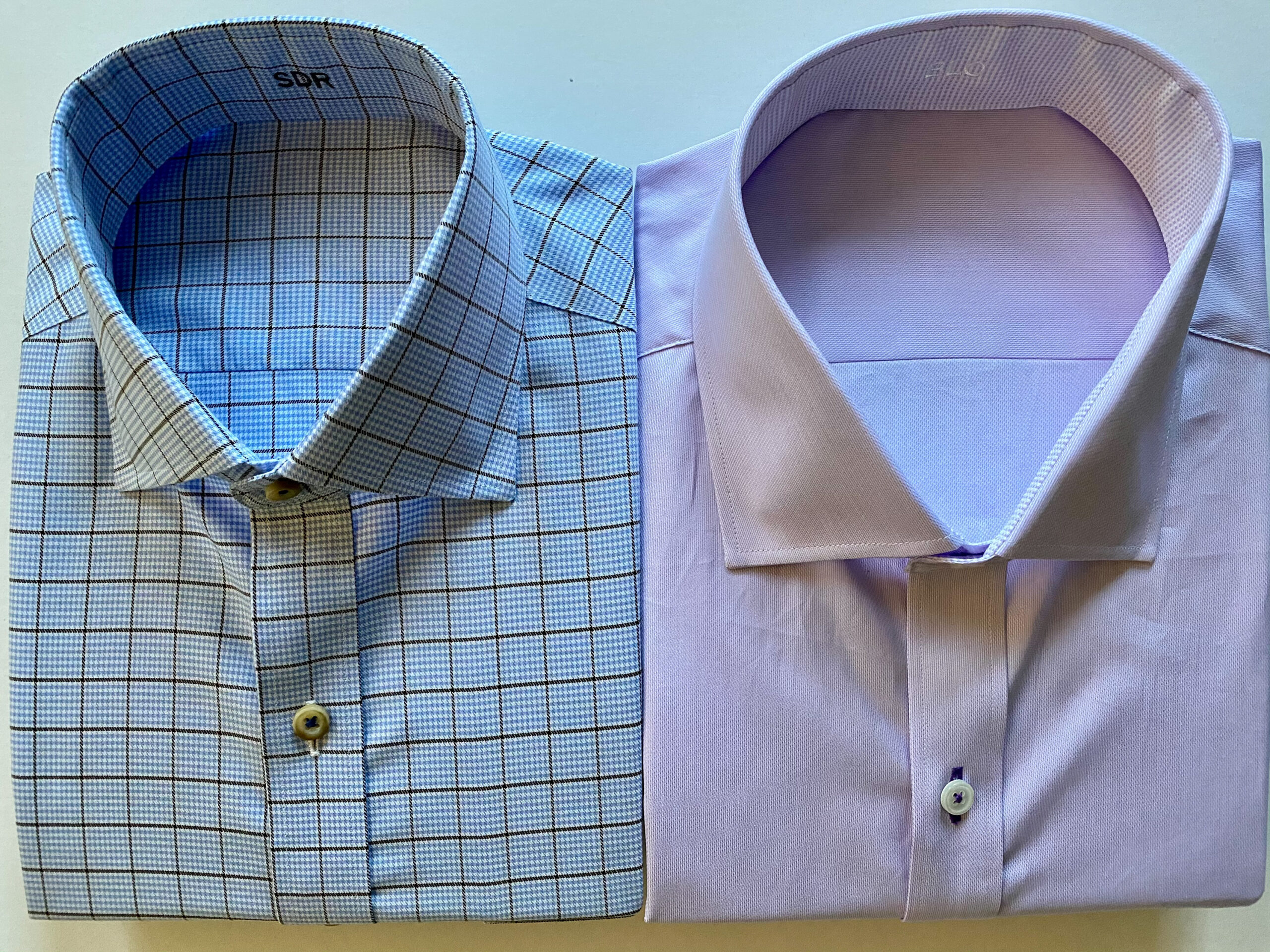 Why Let Someone Else Dictate The Style You Wear When You Should Be
Reason 3:  You Never Have To Go To A Store Again
I really don't think this needs much more explanation. Once we have your details, it is easy to order more shirts that you know you will love and, best of all, fit perfectly!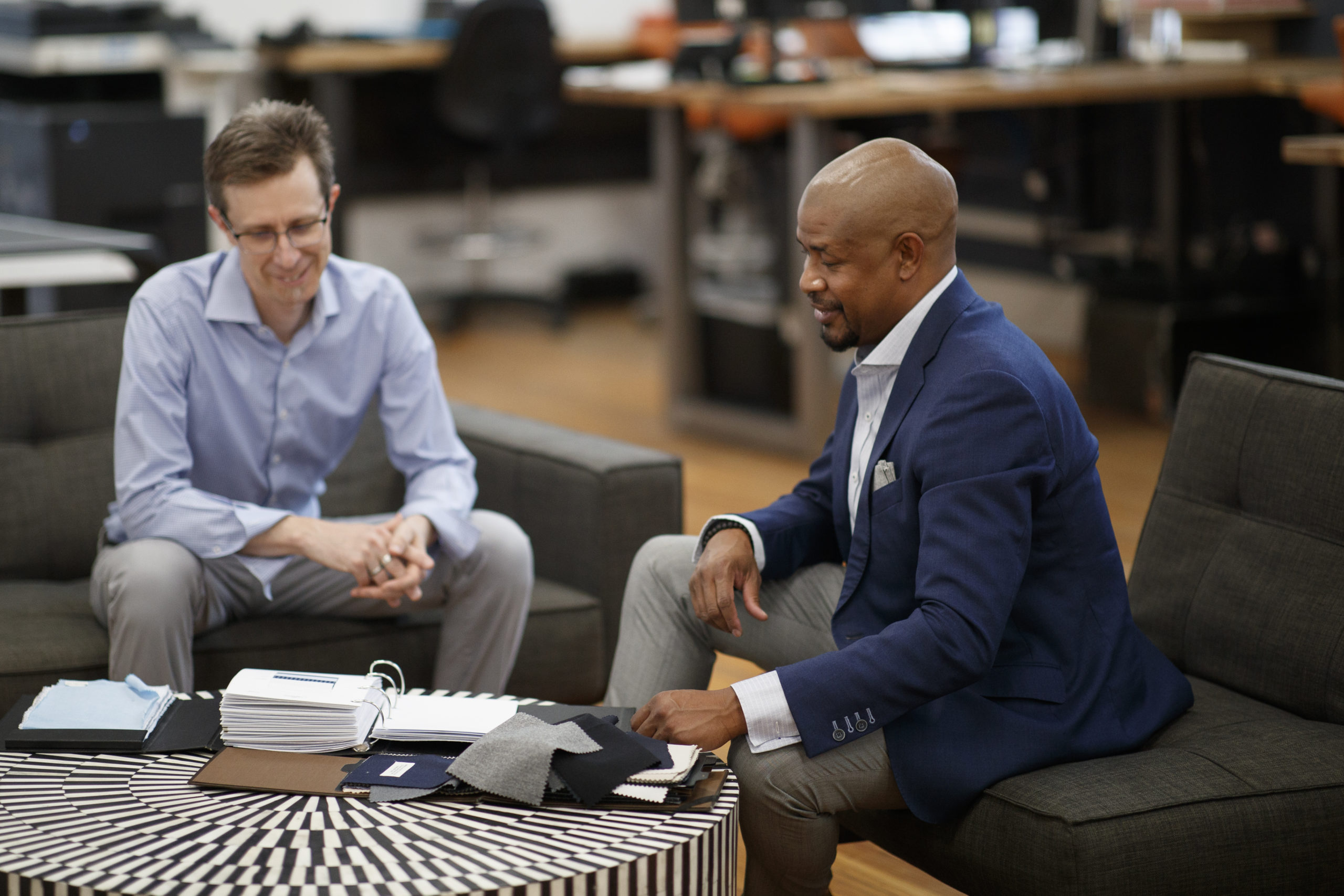 Clients can build their wardrobe in the convenience of their office, home, over lunch/coffee, or better yet during happy hour cocktails.  In addition, we can work virtually due to Covid-19.
Reason 4:  They Are Not As Expensive As You Think
The price of custom clothing has come down dramatically over the years, so it's not just for the wealthy.  When you factor in the cost of an off-the-rack shirt with alterations, you are basically paying for a custom shirt without the quality or convince.  Retail stores have a lot of overhead and in order for them to make a profit, they have to buy a lower quality shirt and mark them up quite a bit.  So, what you get is a shirt that not only doesn't fit well, it is not made with high quality fabric and will not last long.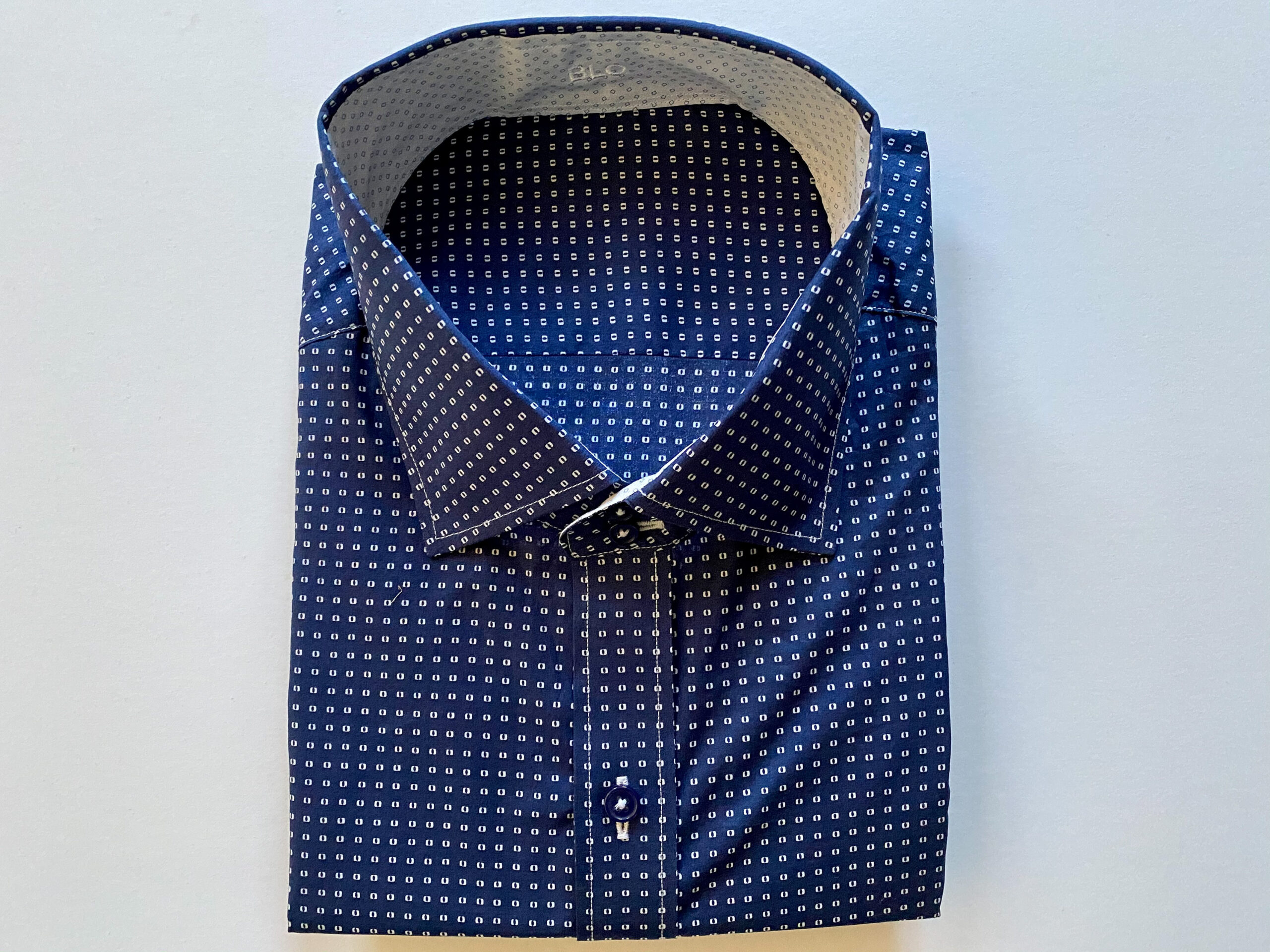 High Quality Shirts Last Longer
Not only are you getting a better quality shirt, you are getting one that was made for just you that won't wear out as fast.  In addition, you are saving the planet by being eco conscious because shirts are only made when you need them.
Get measured and get your first shirt made, you won't regret it!  
Thanks, as always, for reading.
In Style,
Alvin Cooper III
CStyled