What are 5-pocket pants?  They are the pants we have worn forever, mostly in a denim fabric! Denim or jeans have been a wardrobe staple for decades thanks to Levi Strauss. Don't forget 5-pocket is the style and there are a bunch of other fabric choices to consider.
More casual then a chino
The cut and style of a 5-pocket pant will always lean more causal. You can elevate them through color and fabric when combining them with tailored pieces.  There are a few ways to accomplish this.
The darker the denim the more elevated the look becomes when you pair them with a nice oxford or boot.  Then add a button down or knit shirt and a sport coat/sweater.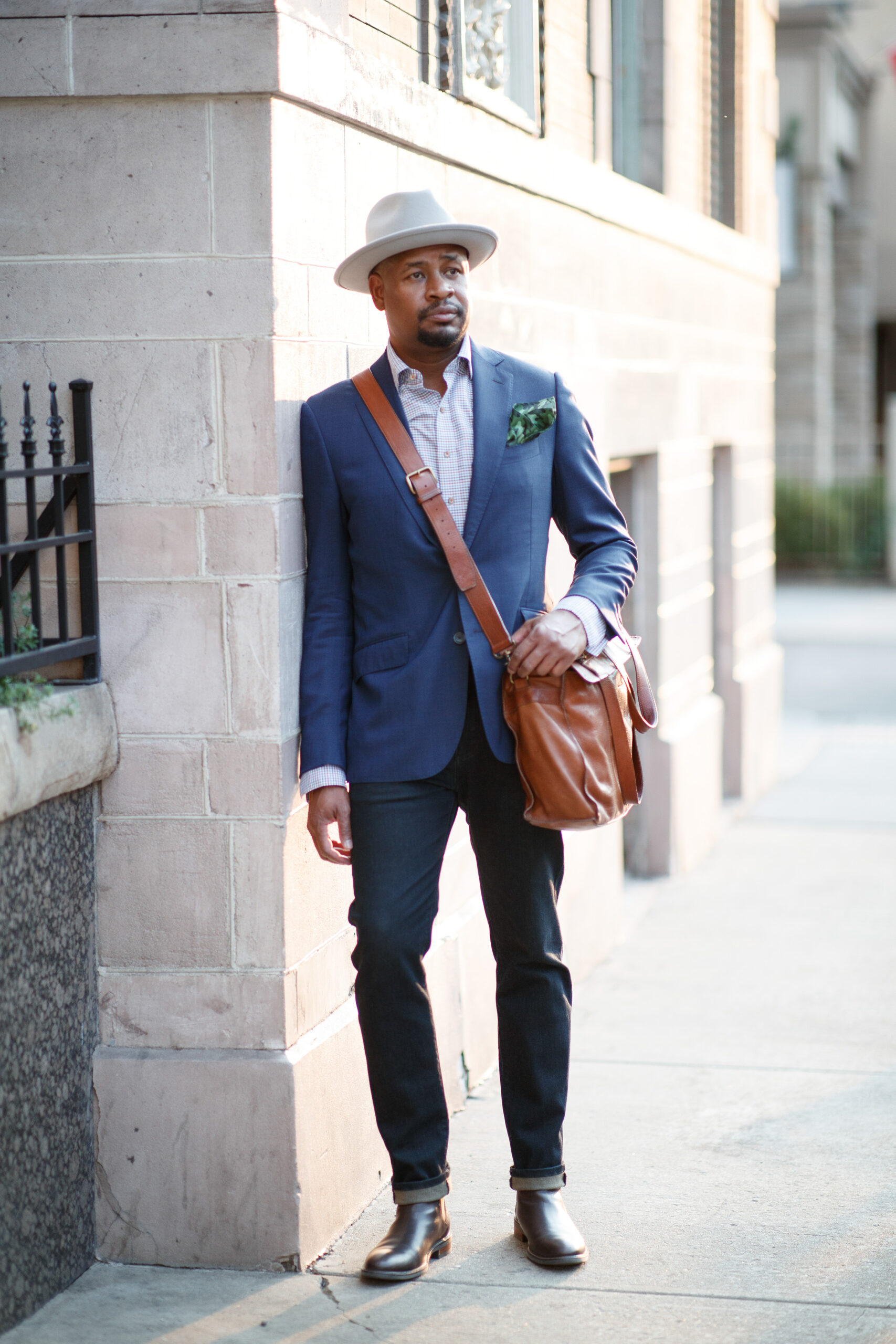 Fabric choices from cotton twill and wool also take a 5-pocket pant to the next level!
2 Fun Facts 
The rear left pocket was not originally there and was added later.  
Most people assume the little front right pocket is for change when it was actually designed to hold a pocket watch.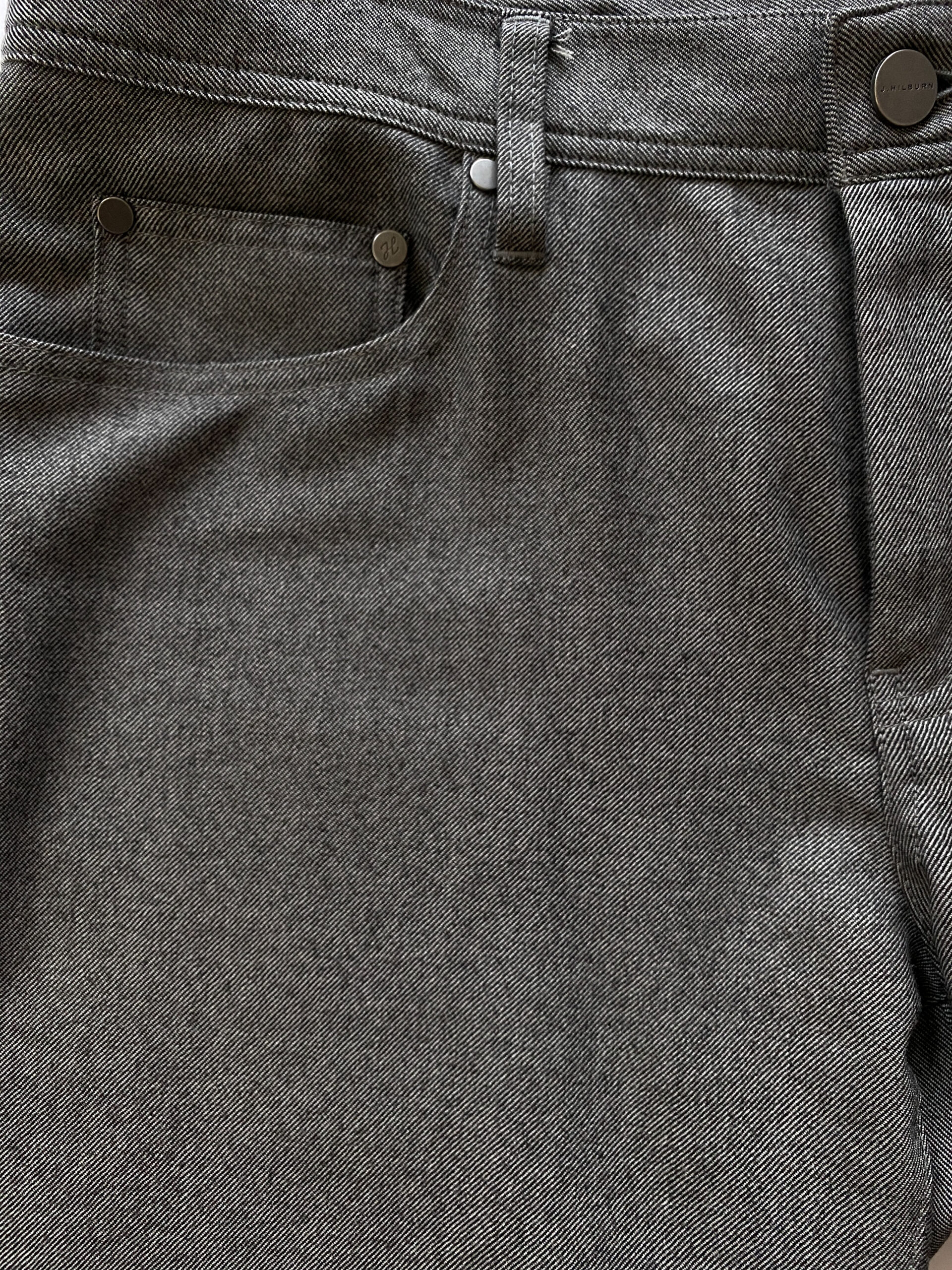 They come in a variety of fabrics and colors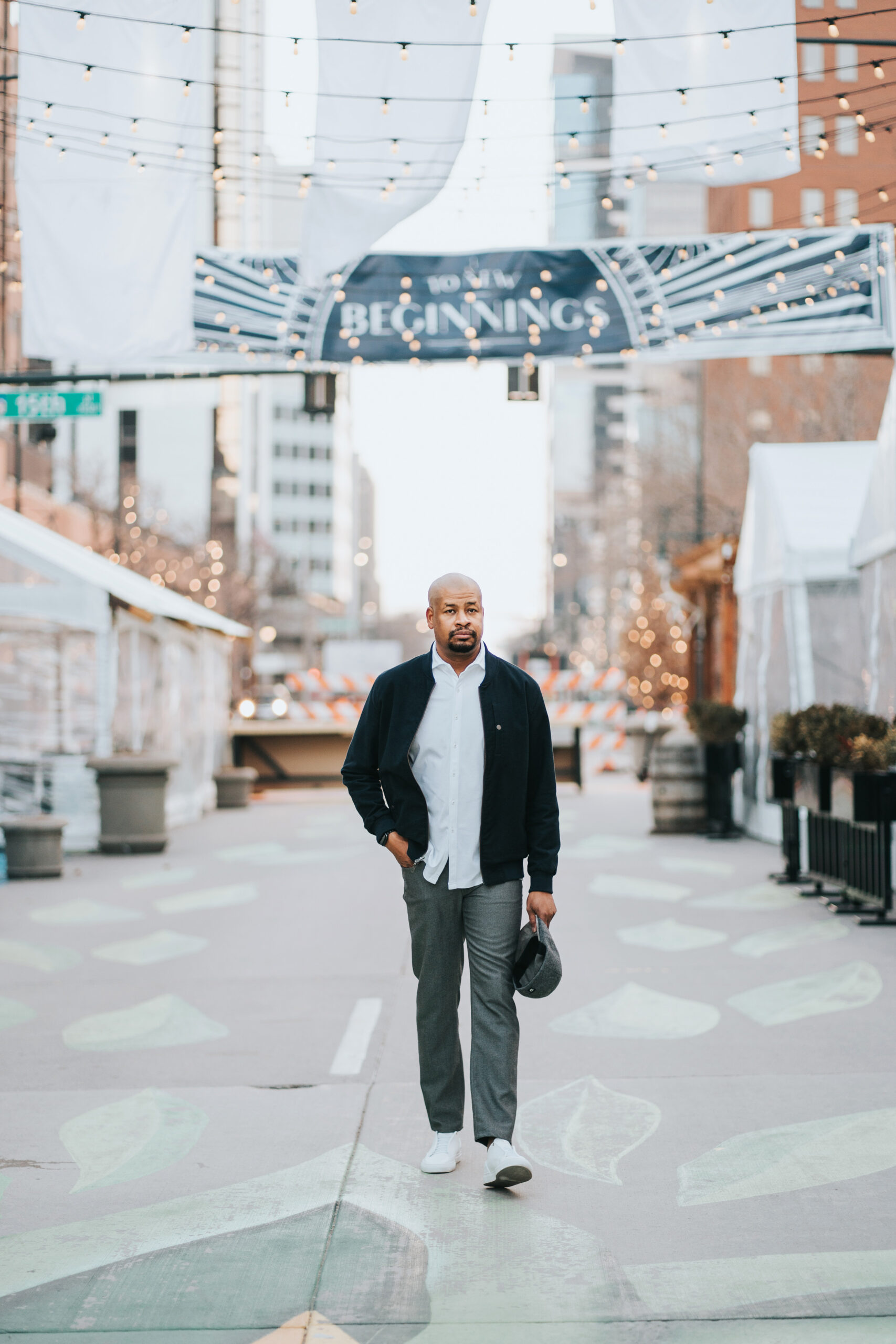 Shown in grey wool with sneakers, knit, and bomber jacket. I could have easily had on a boot and different jacket to elevate the pant.
Denim is probably the most known fabric for 5-pocket pants. However, you can also get them in cotton (twill, moleskin, etc), tech poly, jersey knit, cashmere, and wool. In the summer, I wear the cotton twill and jersey knit options because they are much cooler temperature than denim (denim connoisseurs, I know you can get 10oz or lighter denim). On cold winter days, I will go for the wool options. Here are a few examples of the different options: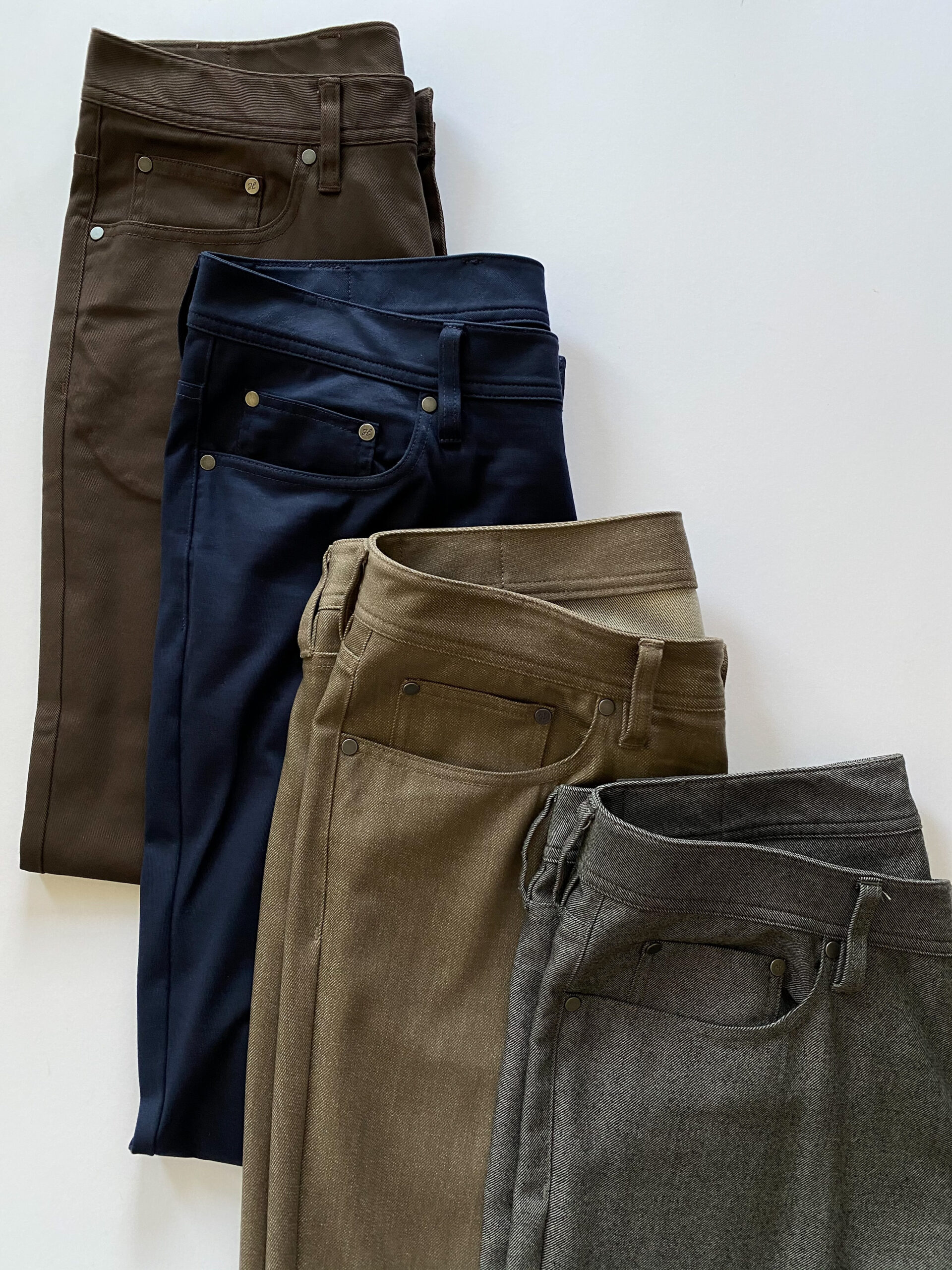 You can get a custom fit!
You read that correctly, you can get a custom fit 5-pocket pant. They will be based on the following measurement options:
Waist
Hip
Rise
Thigh
Knee taper
Outseam
It's time for you to get on the 5-pocket pant bandwagon! There are so many fabric options and colors to choose from besides just getting them to fit the way you want them too. Email me for details and let's get your first pair ordered.